Upcoming Events
Get tickets for all events below.
Past Events
Spring Book Festival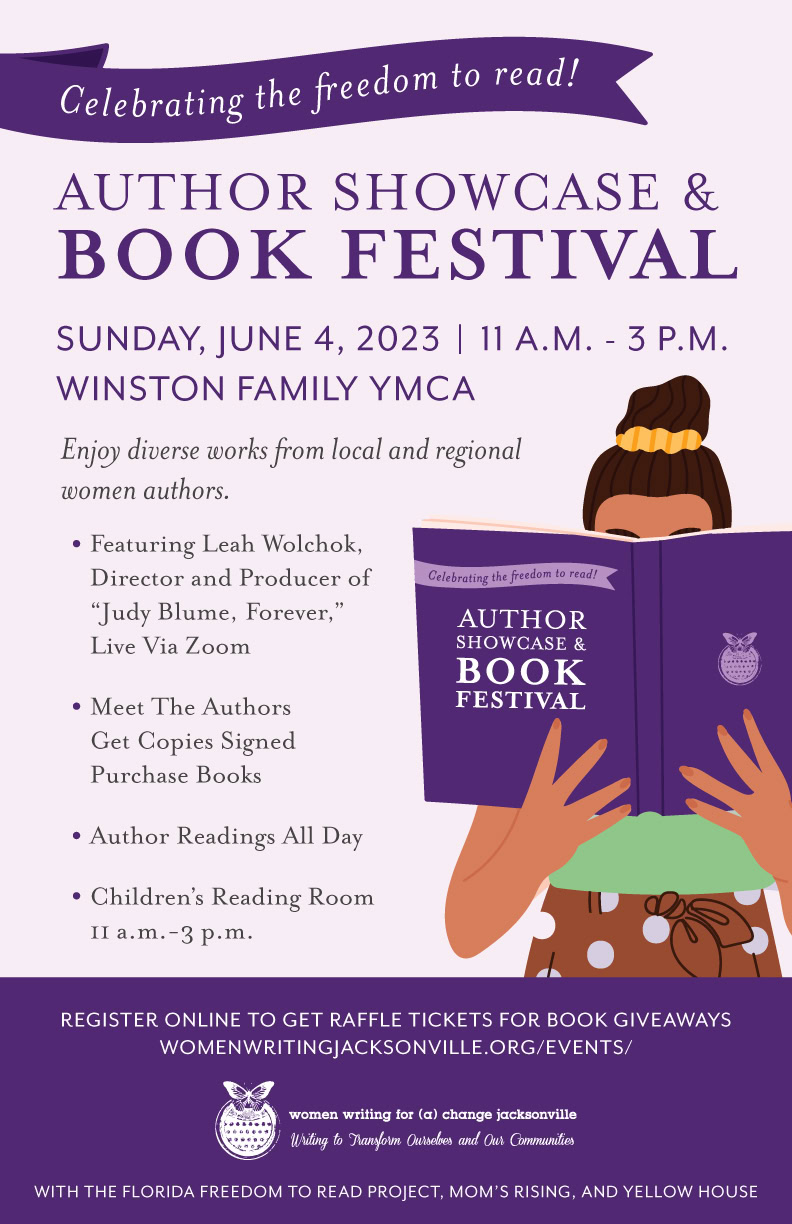 Spring 2023 Public ReadAround
Fall 2022 Public ReadAround
Jam For Justice: An Acoustic Celebration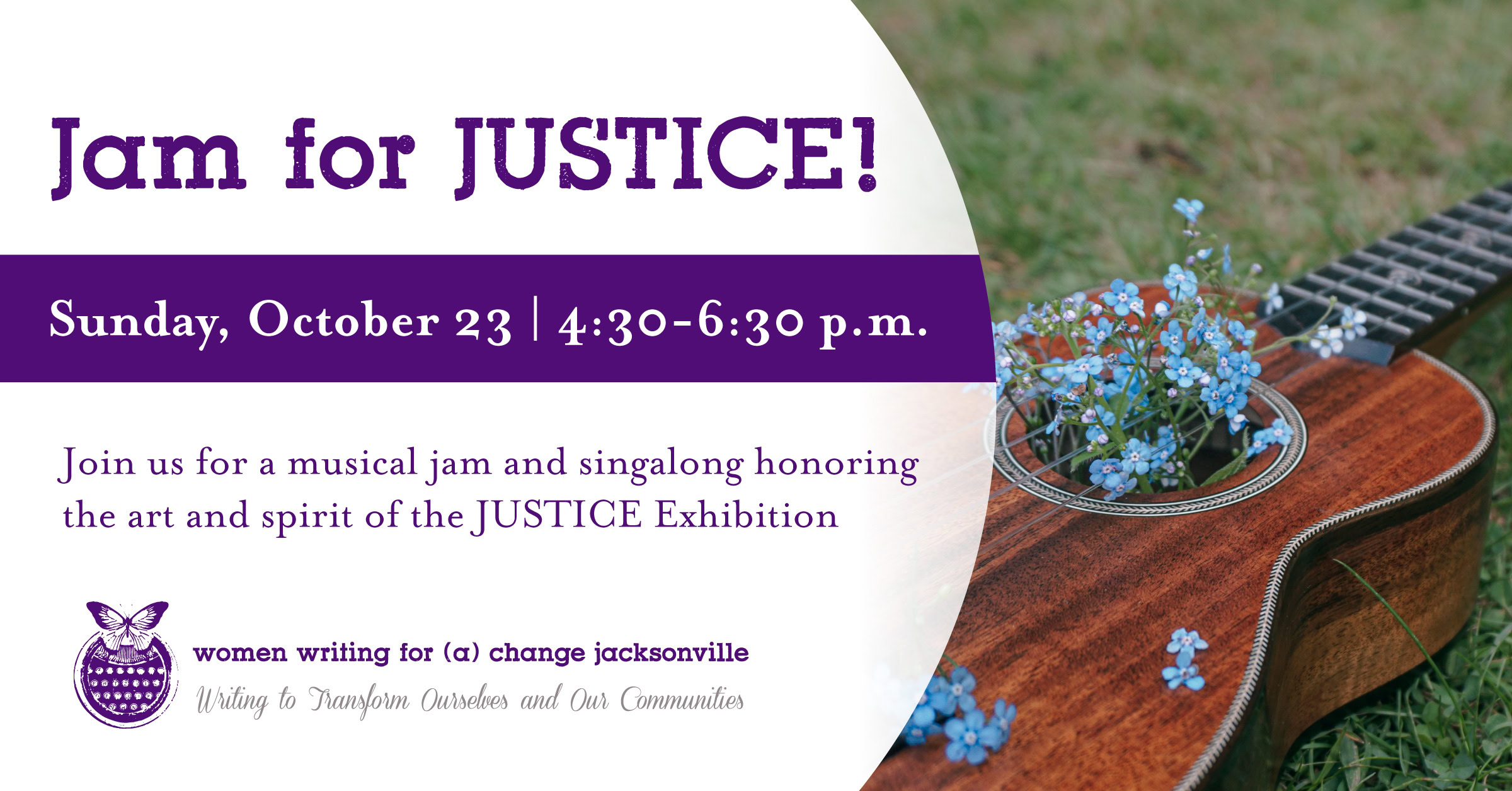 Preview Party and Champagne Reception
Art Exhibition Opening Day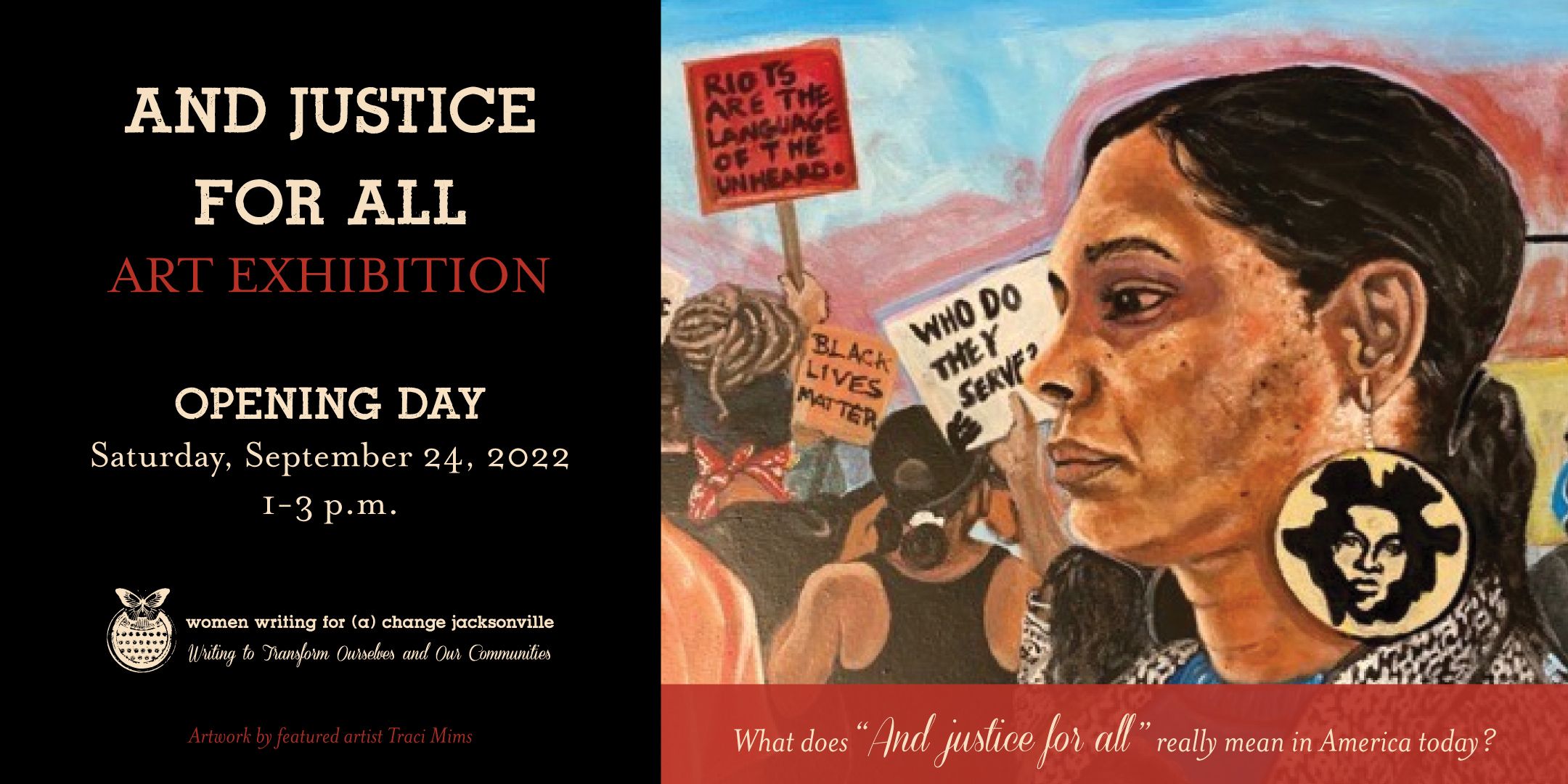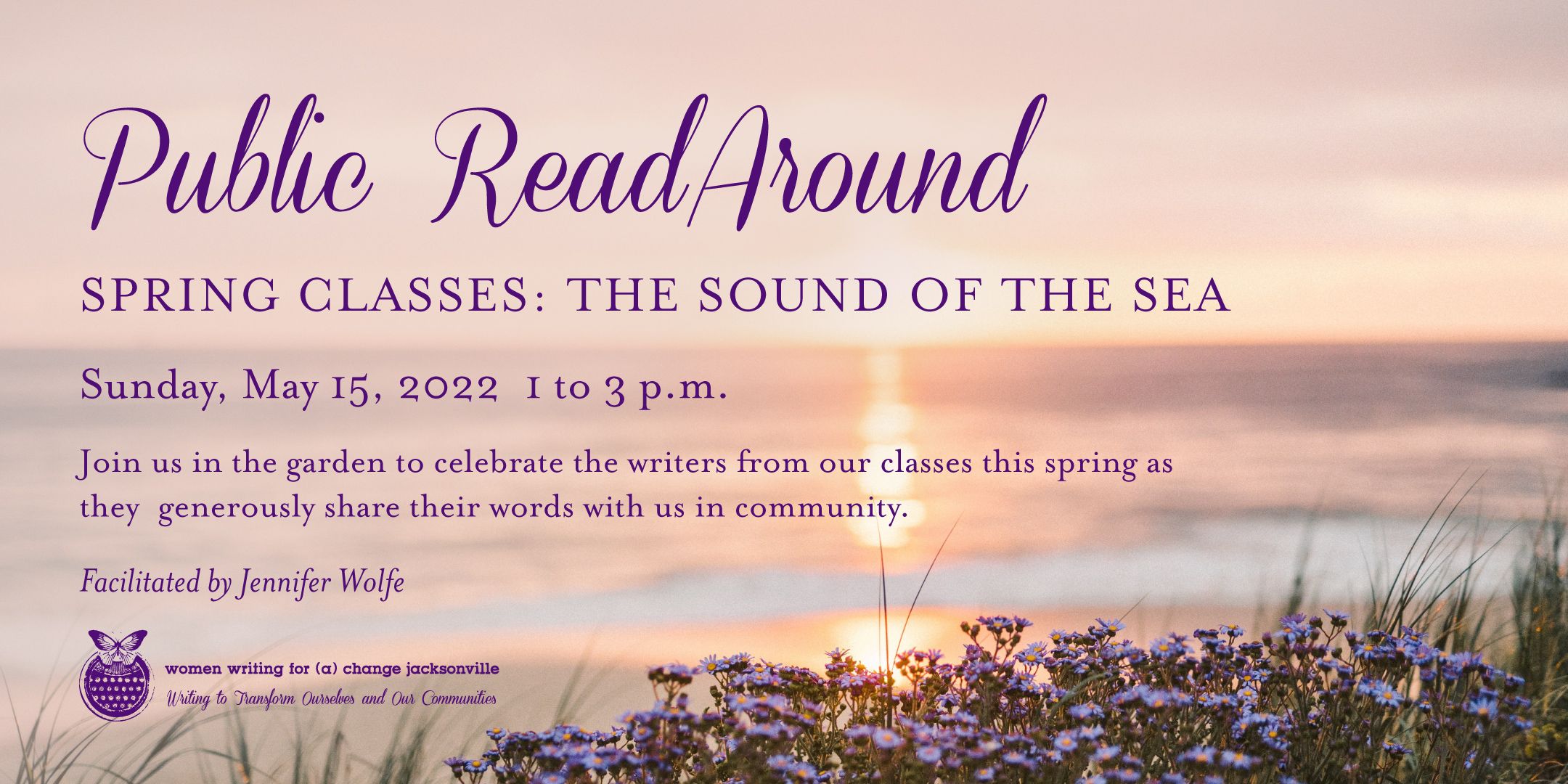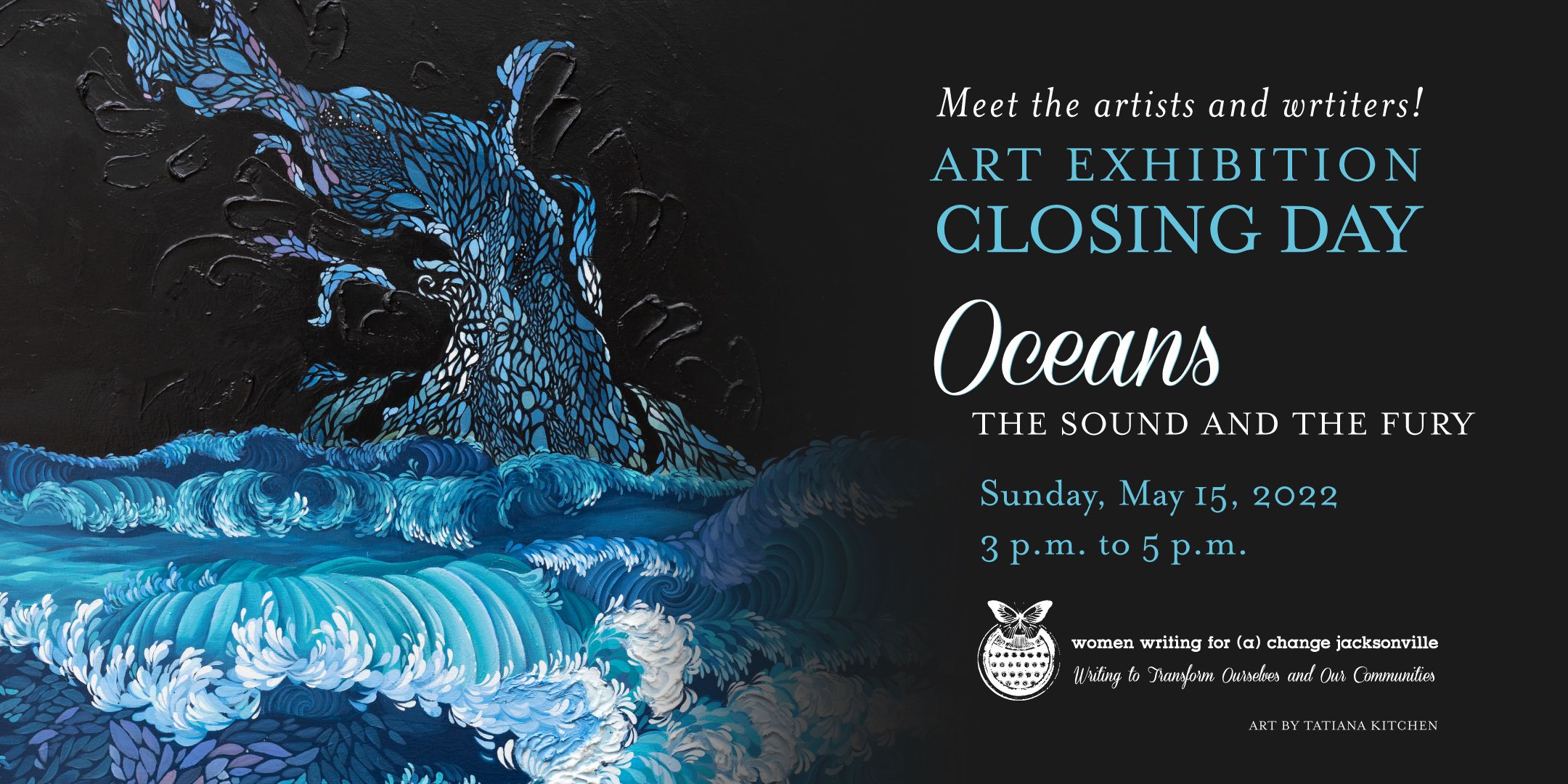 ---
Past Events: Highlights

OCEANS Preview Party and Opening Day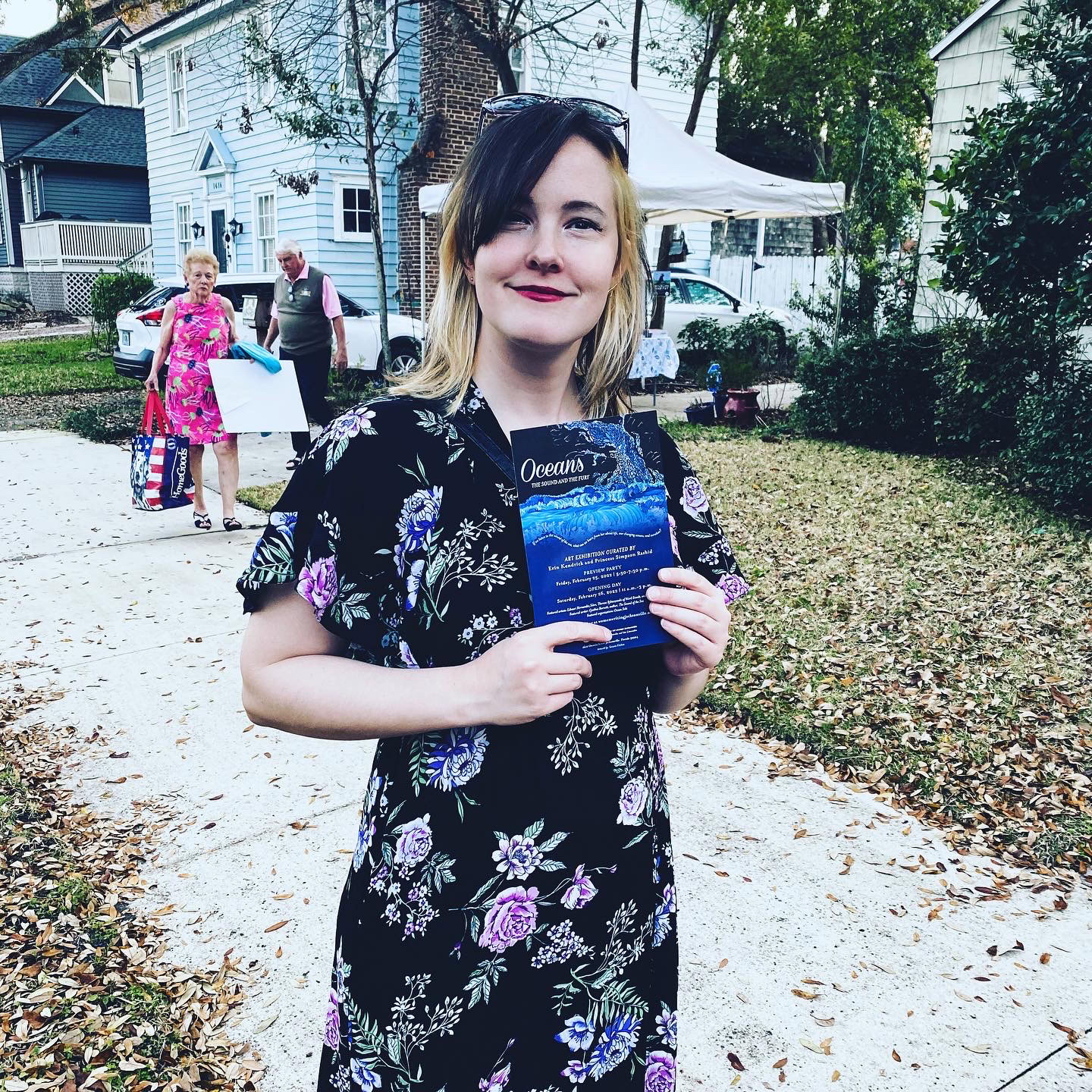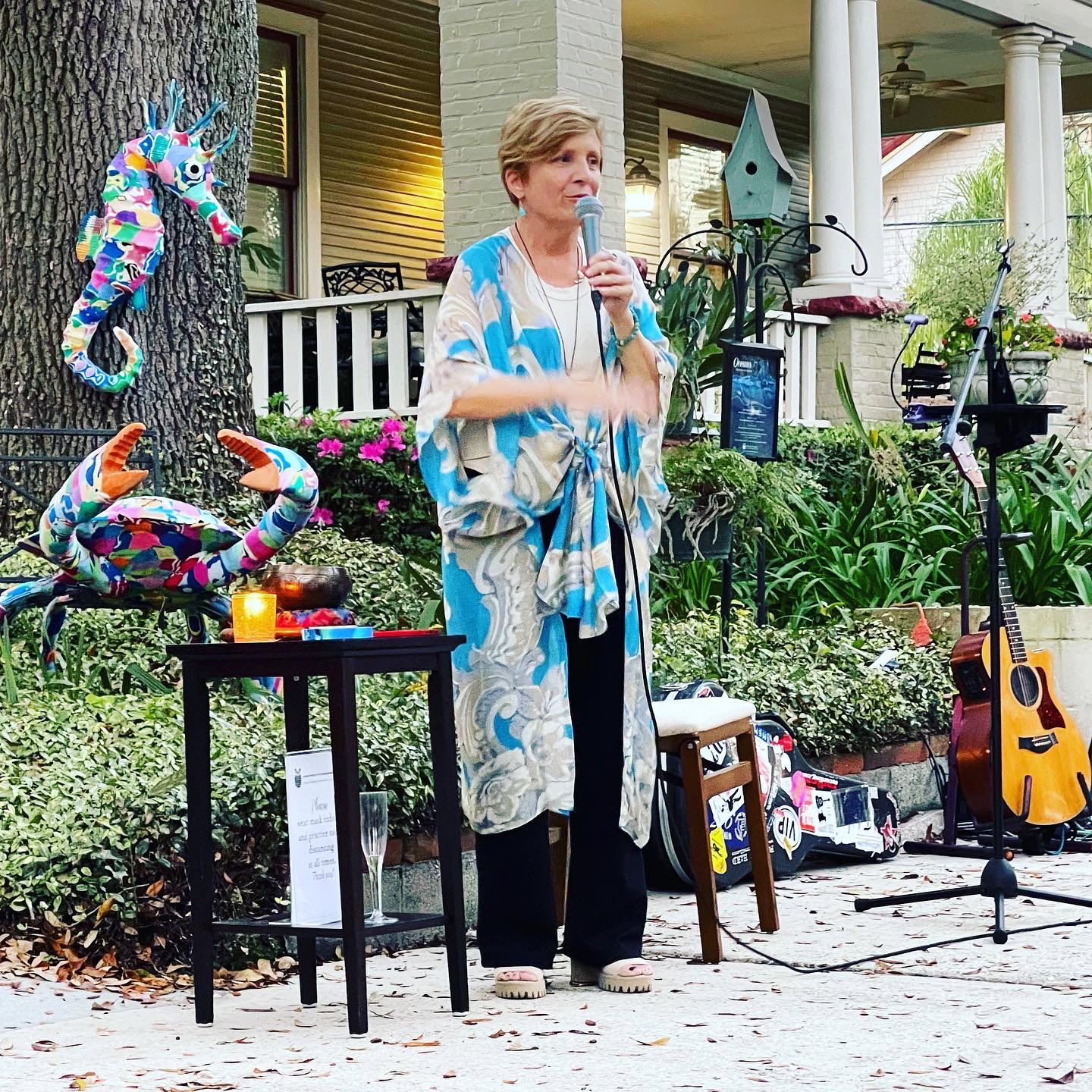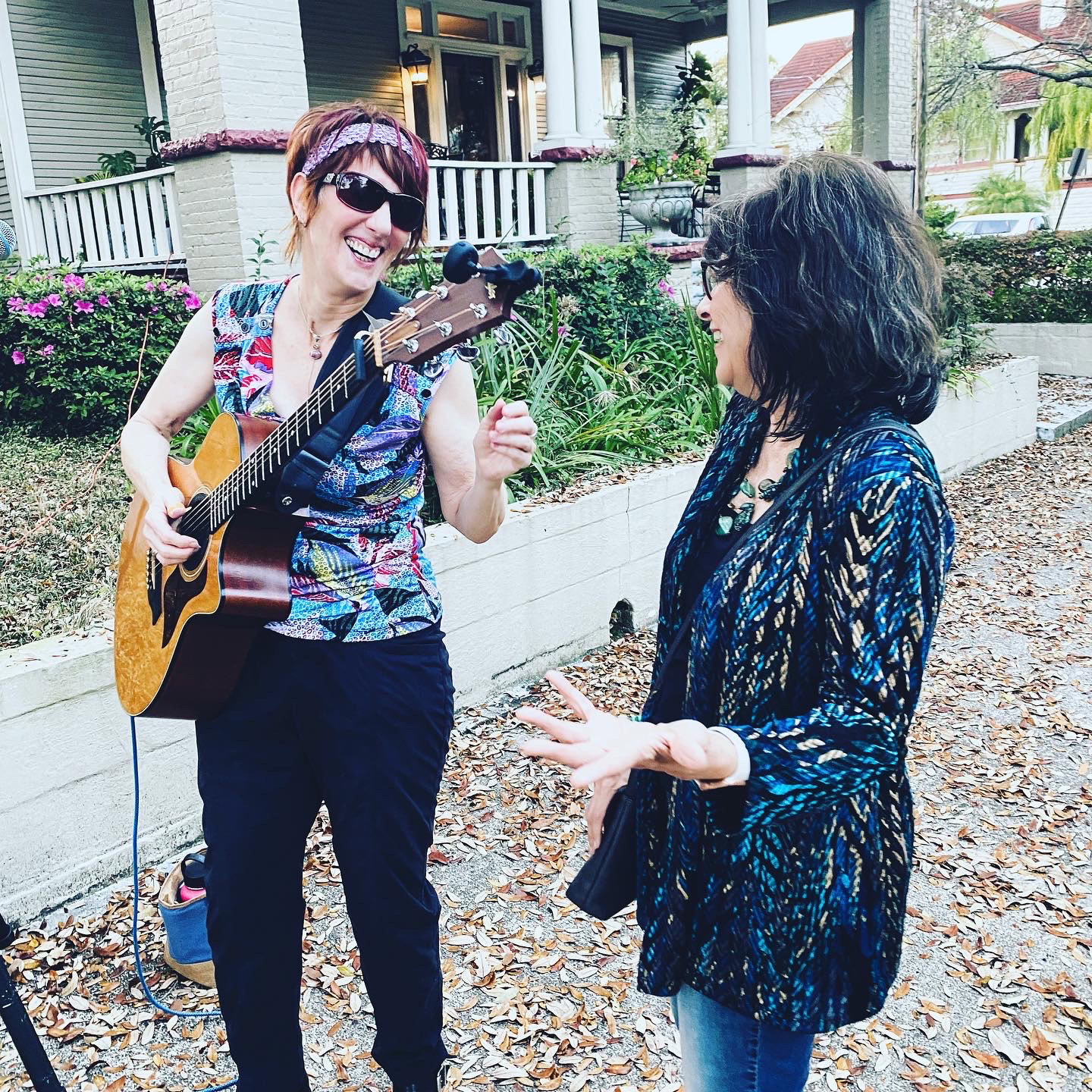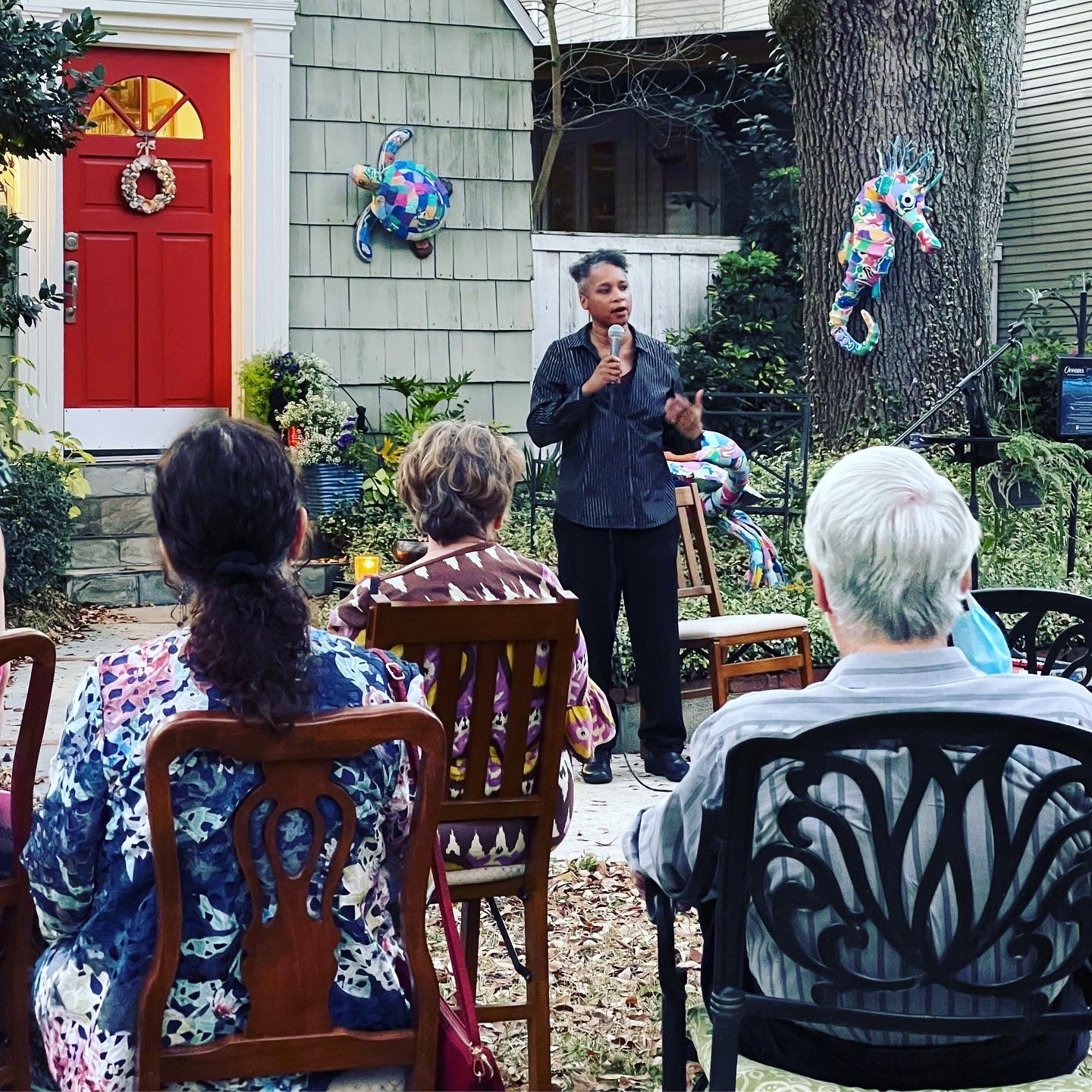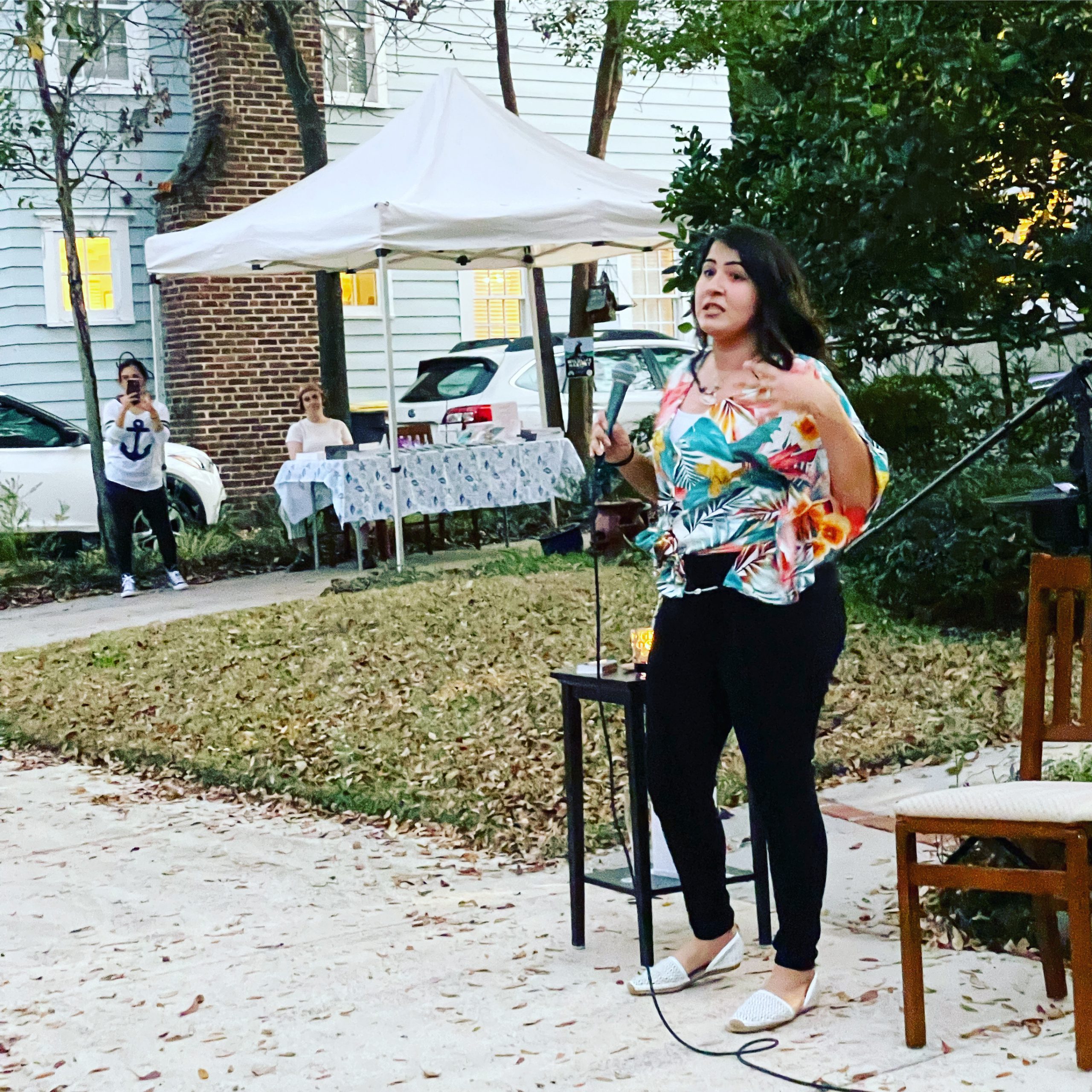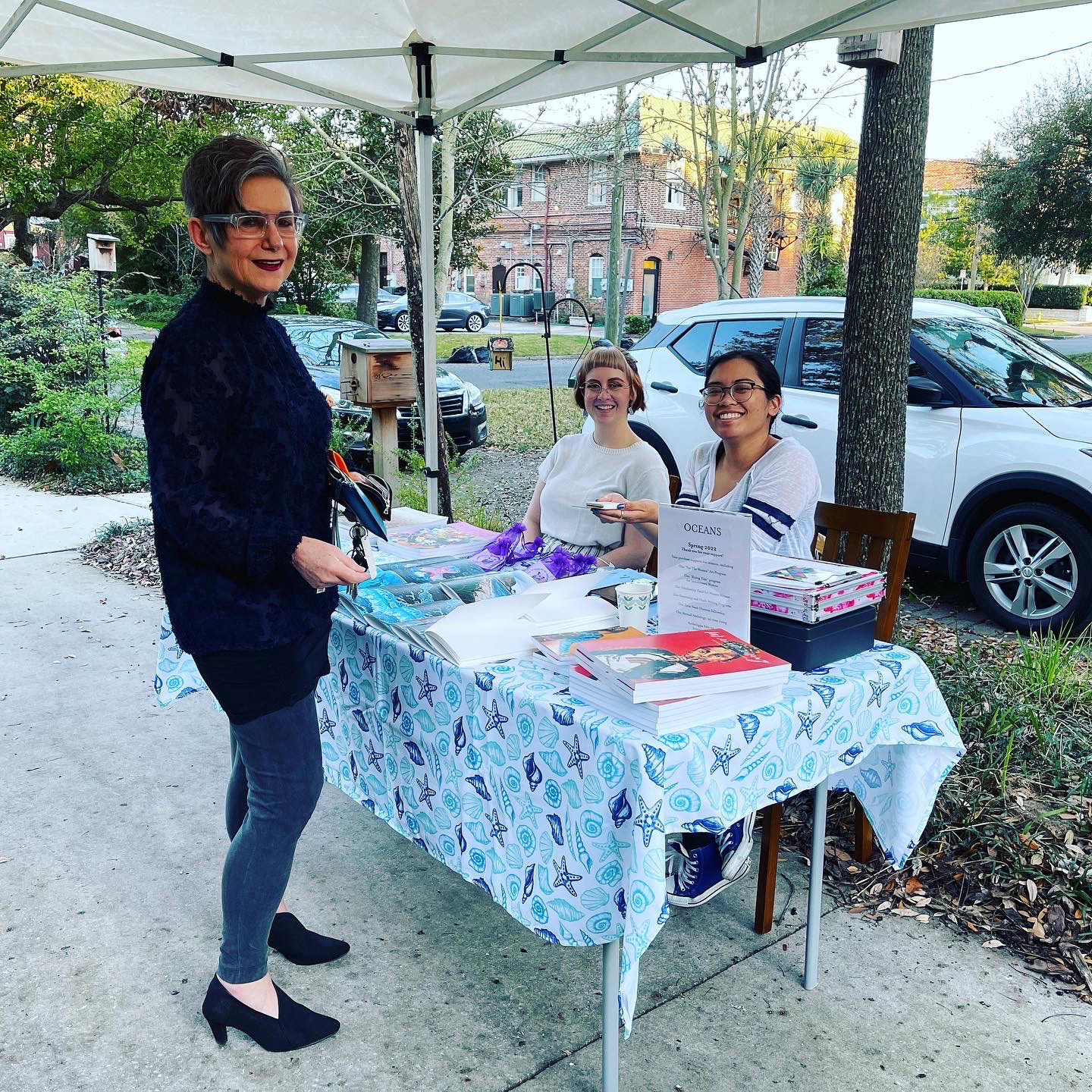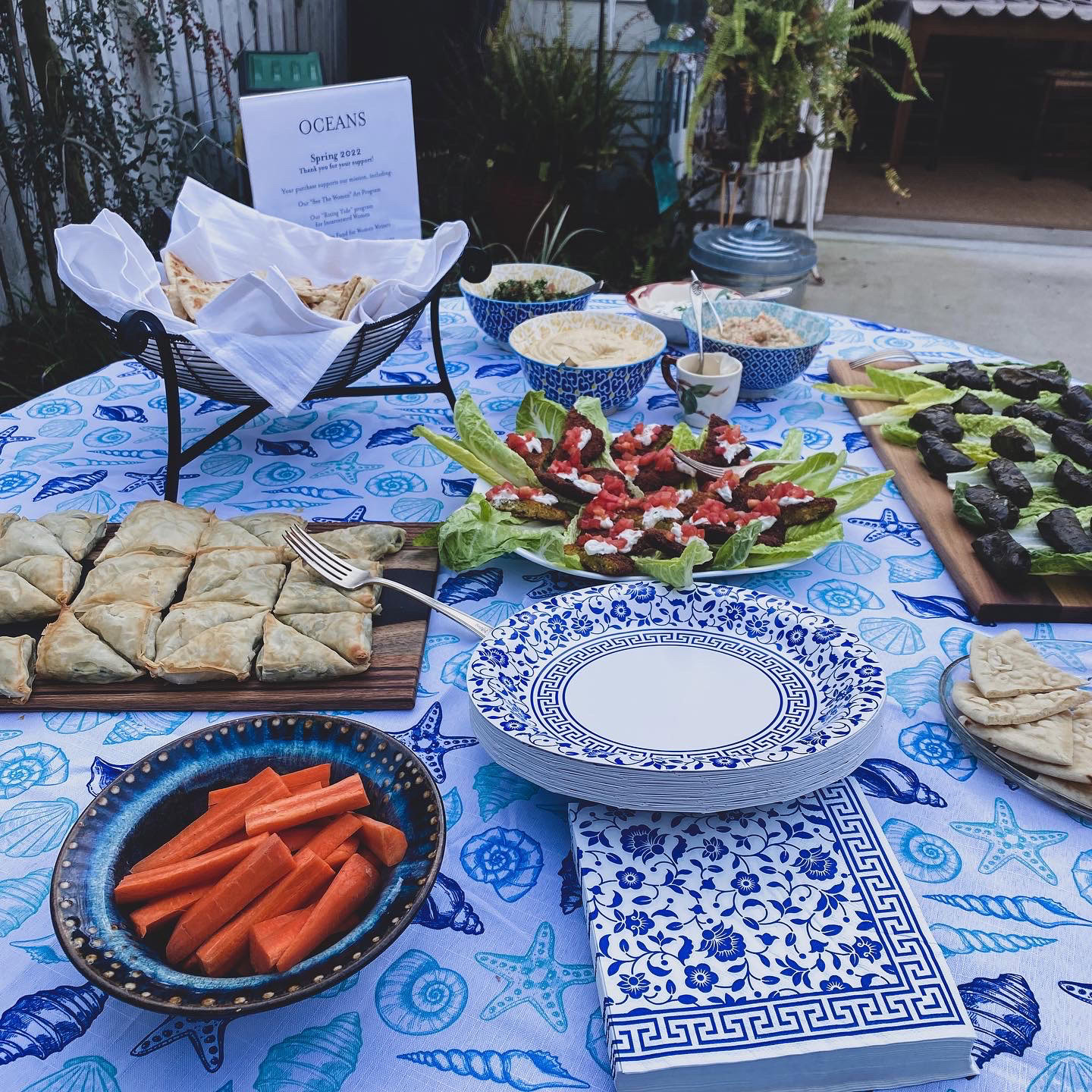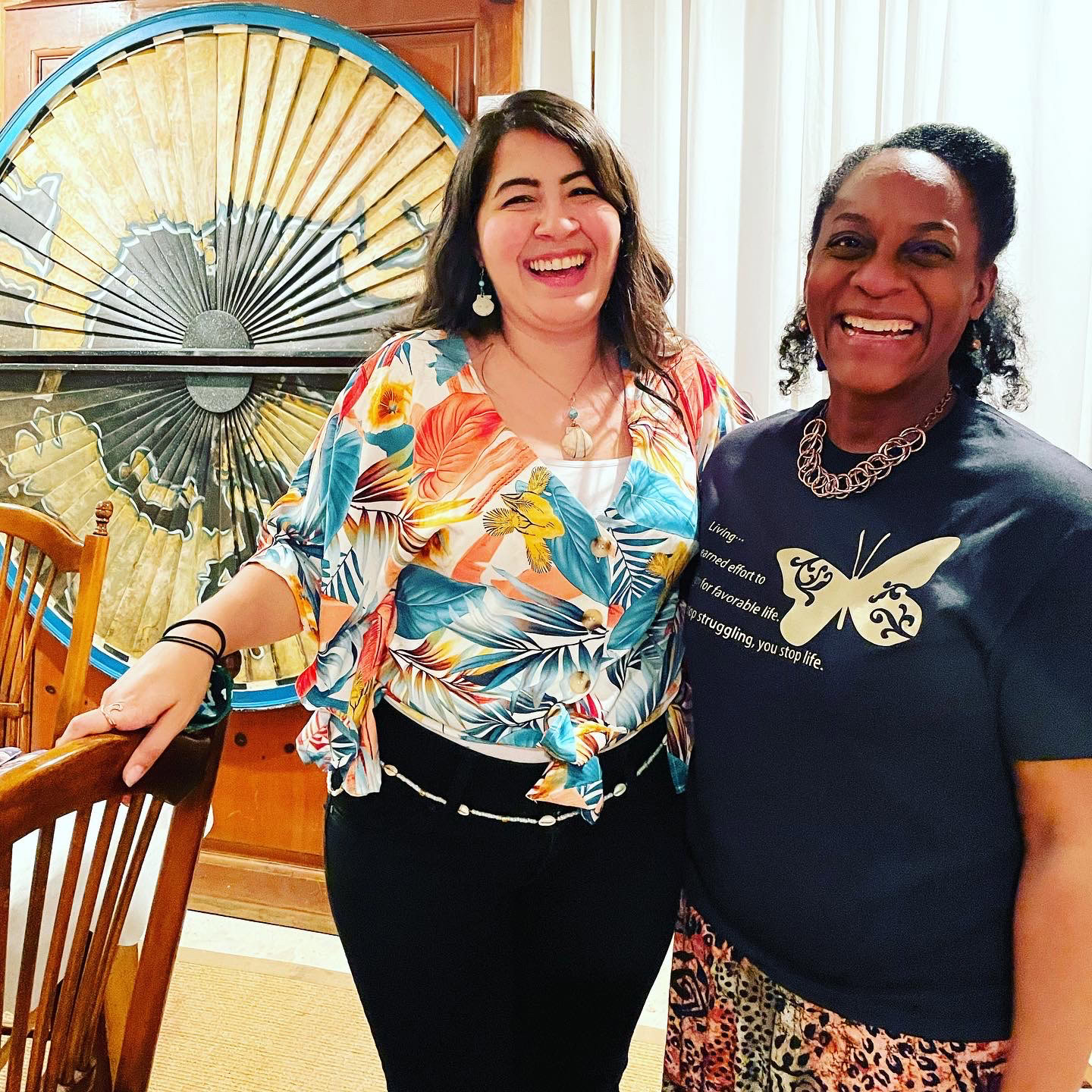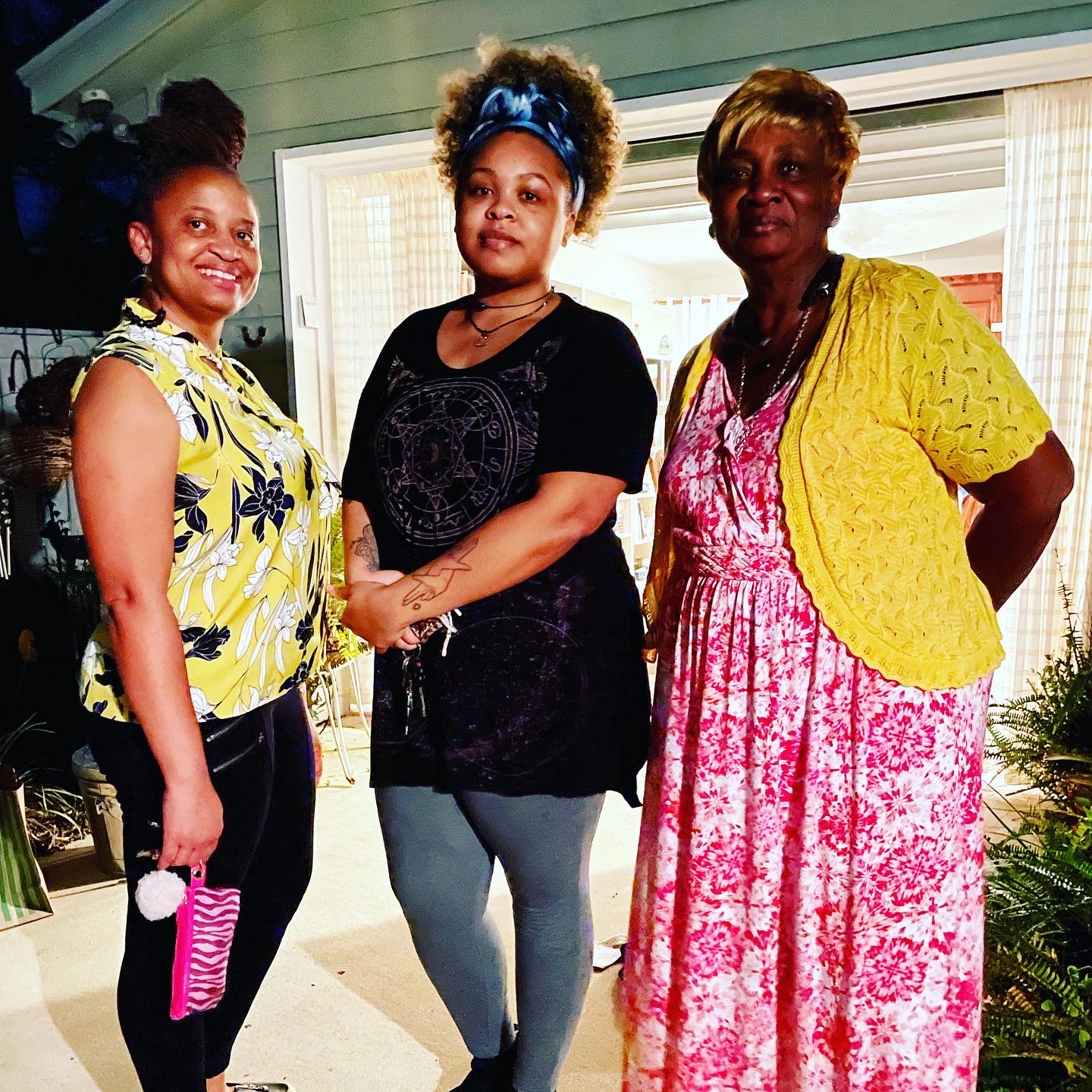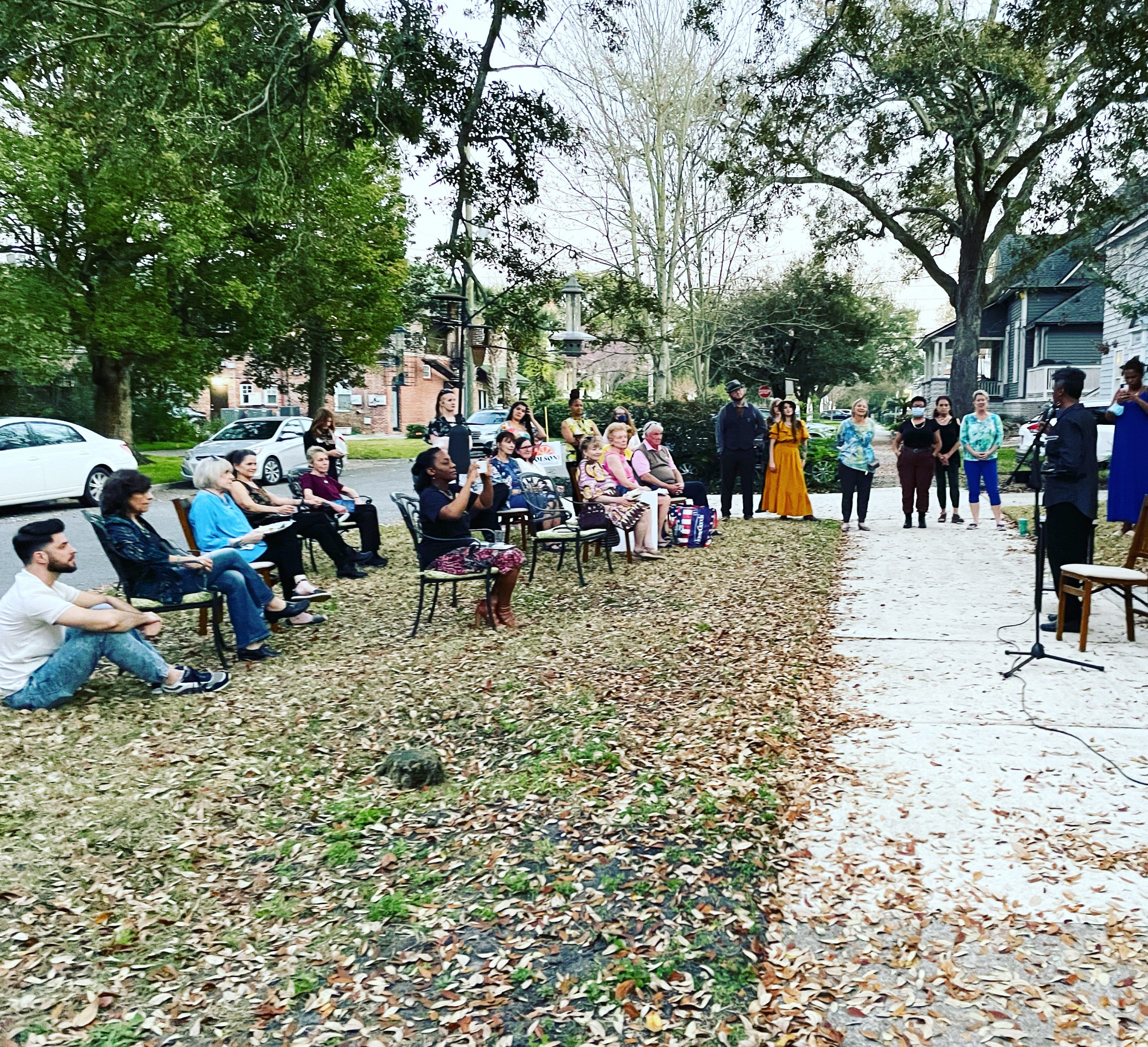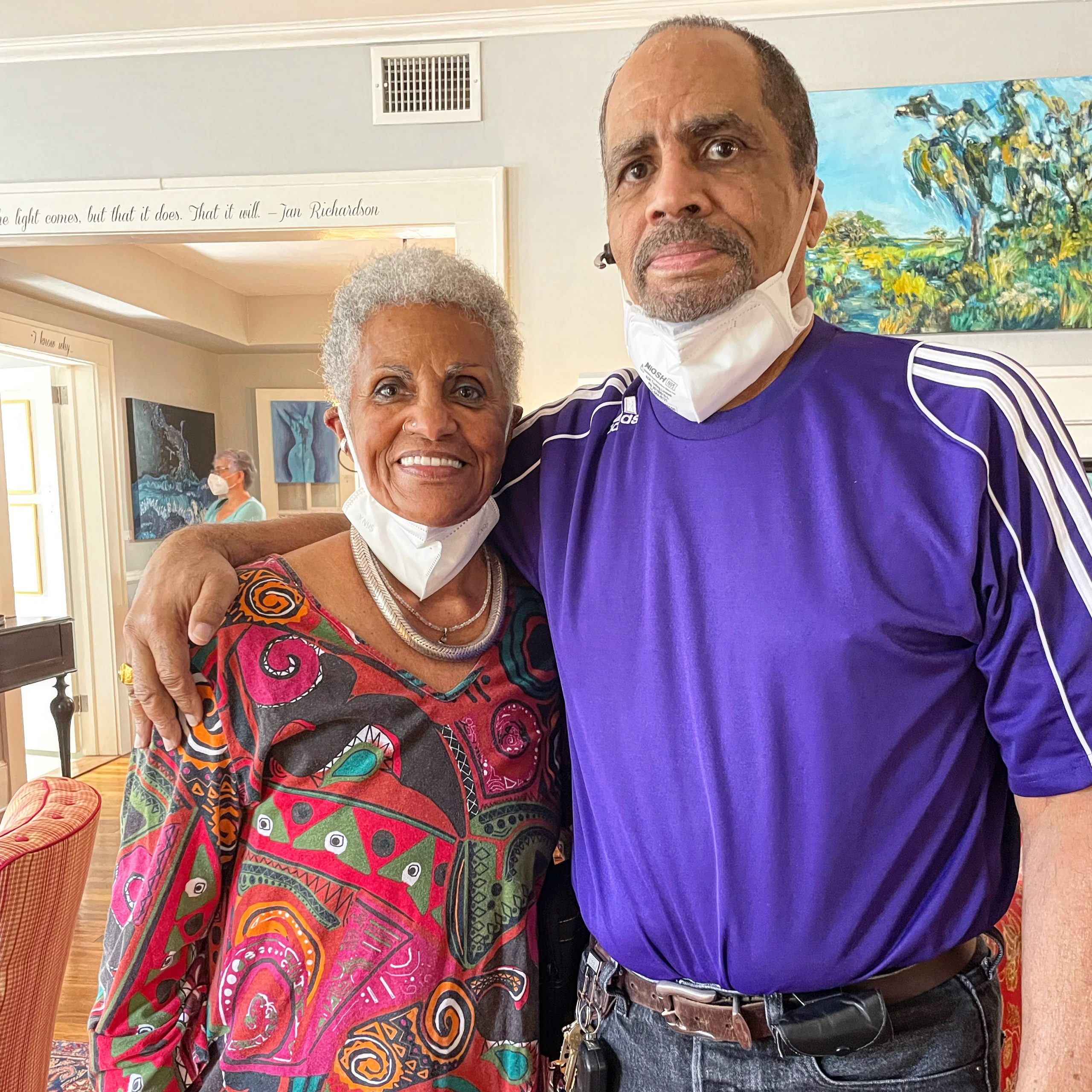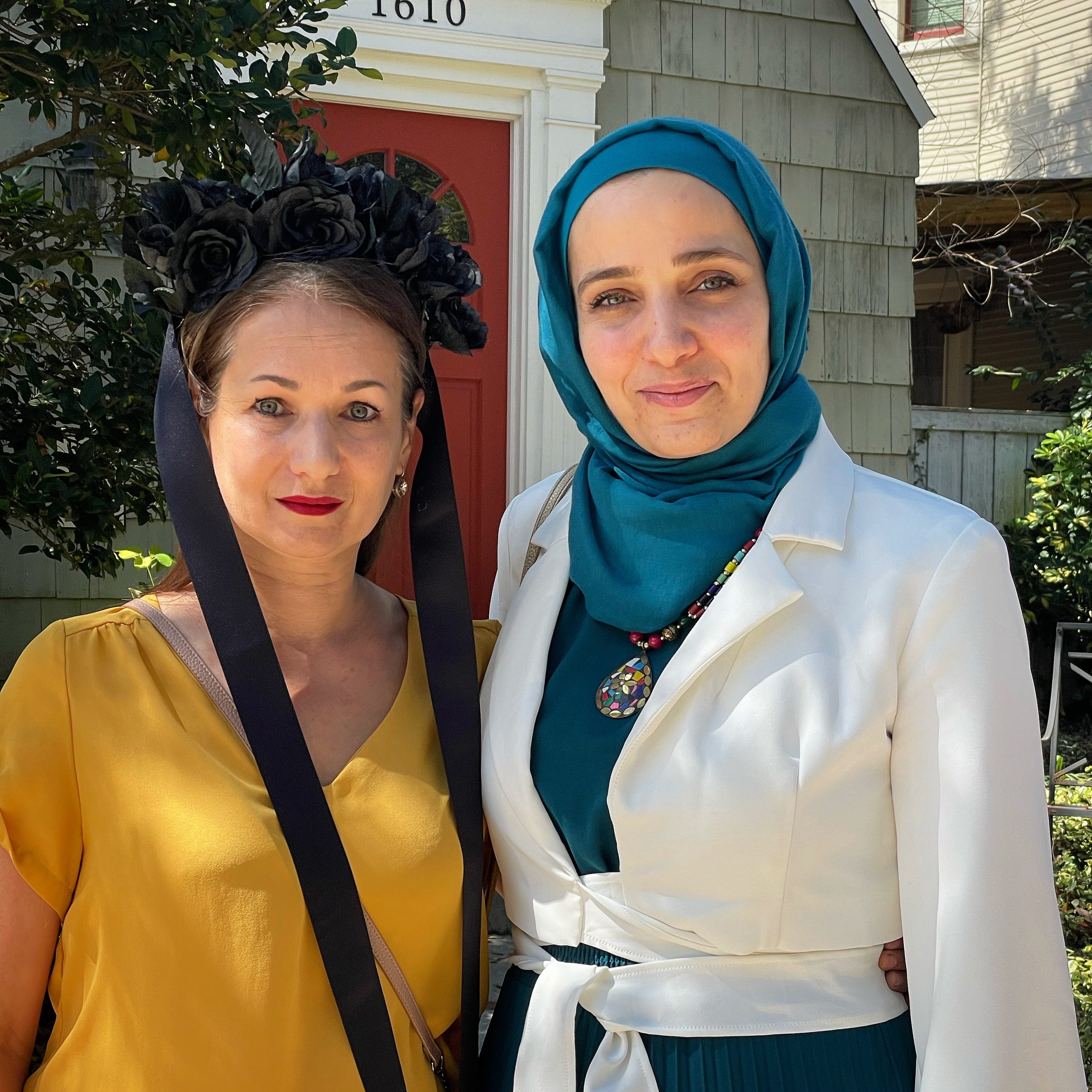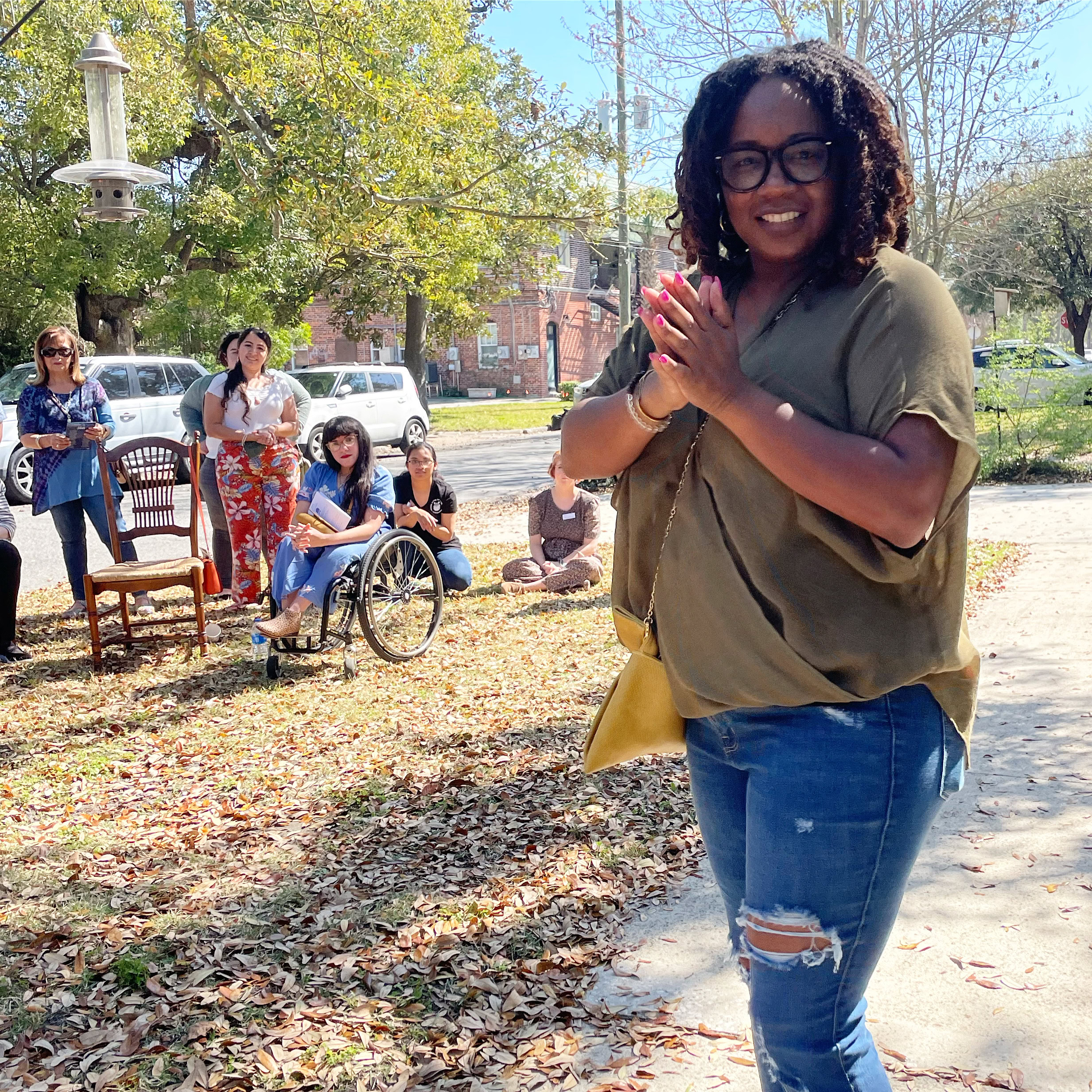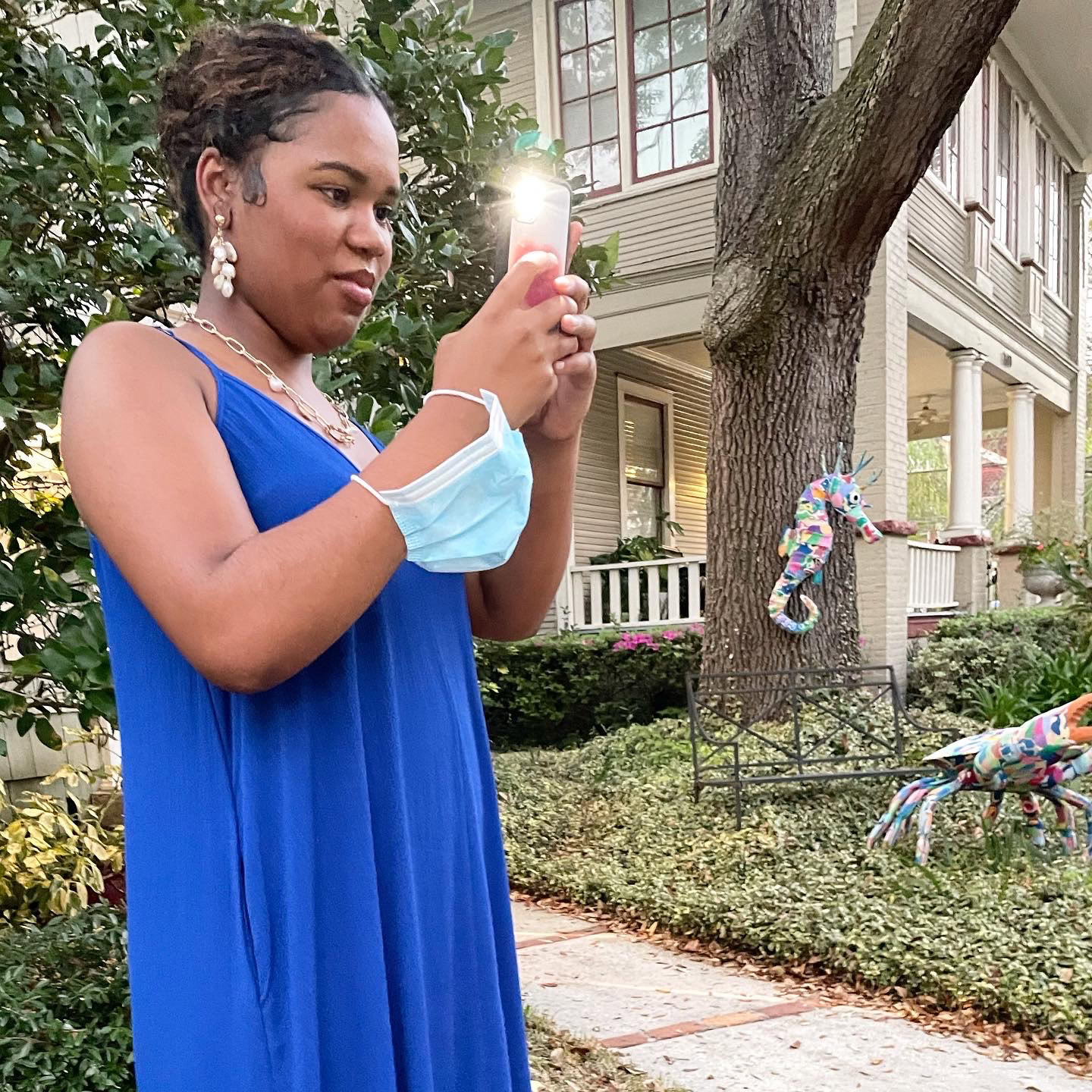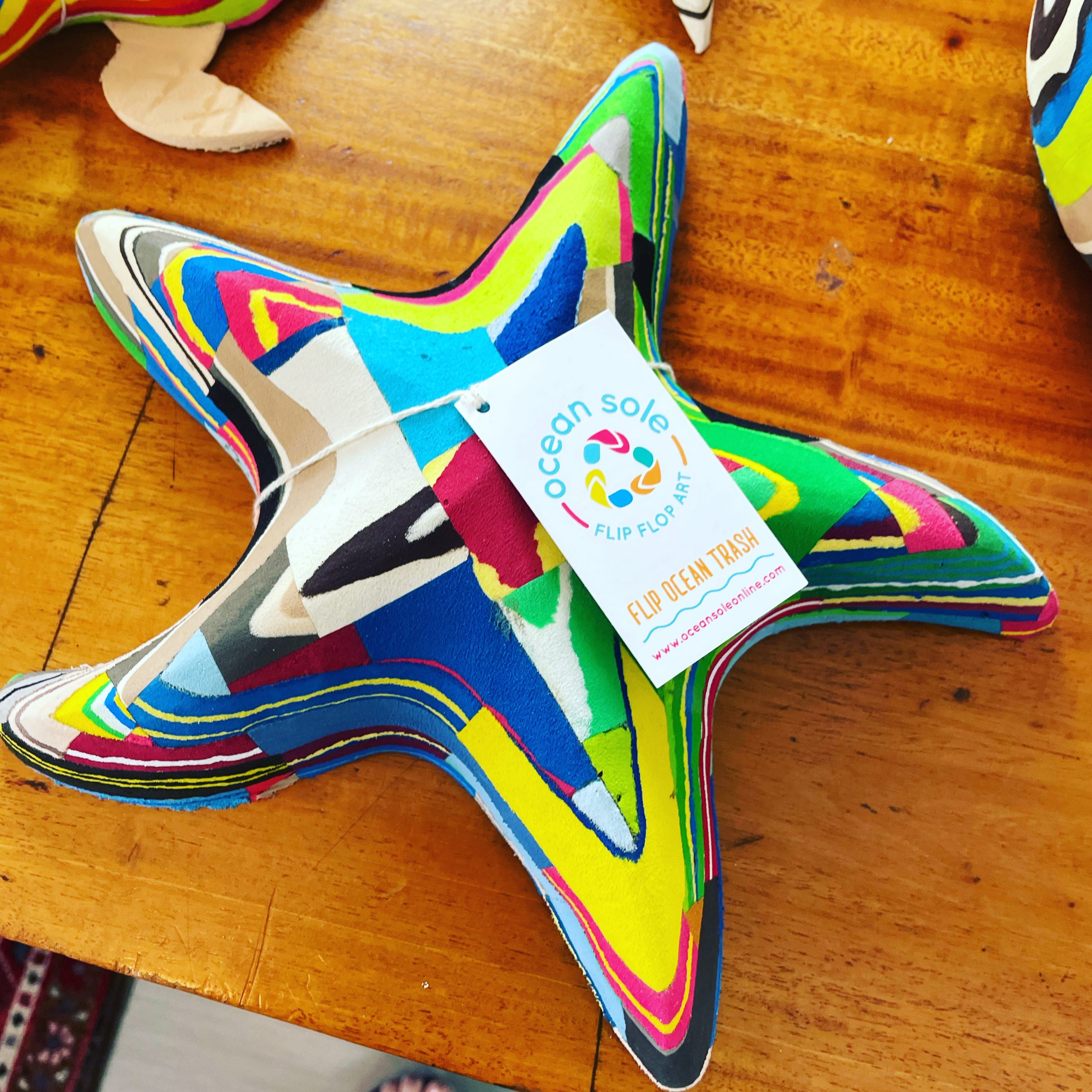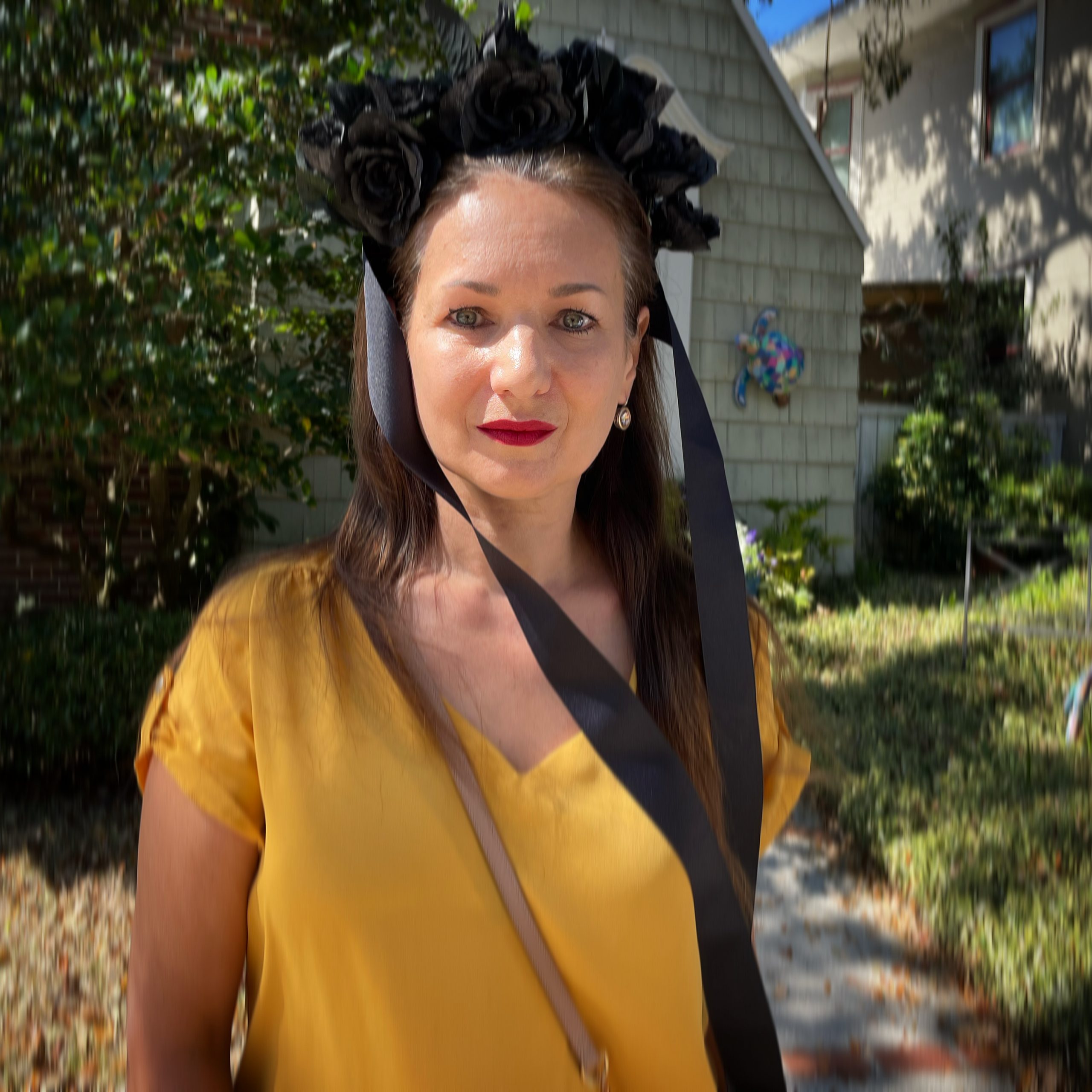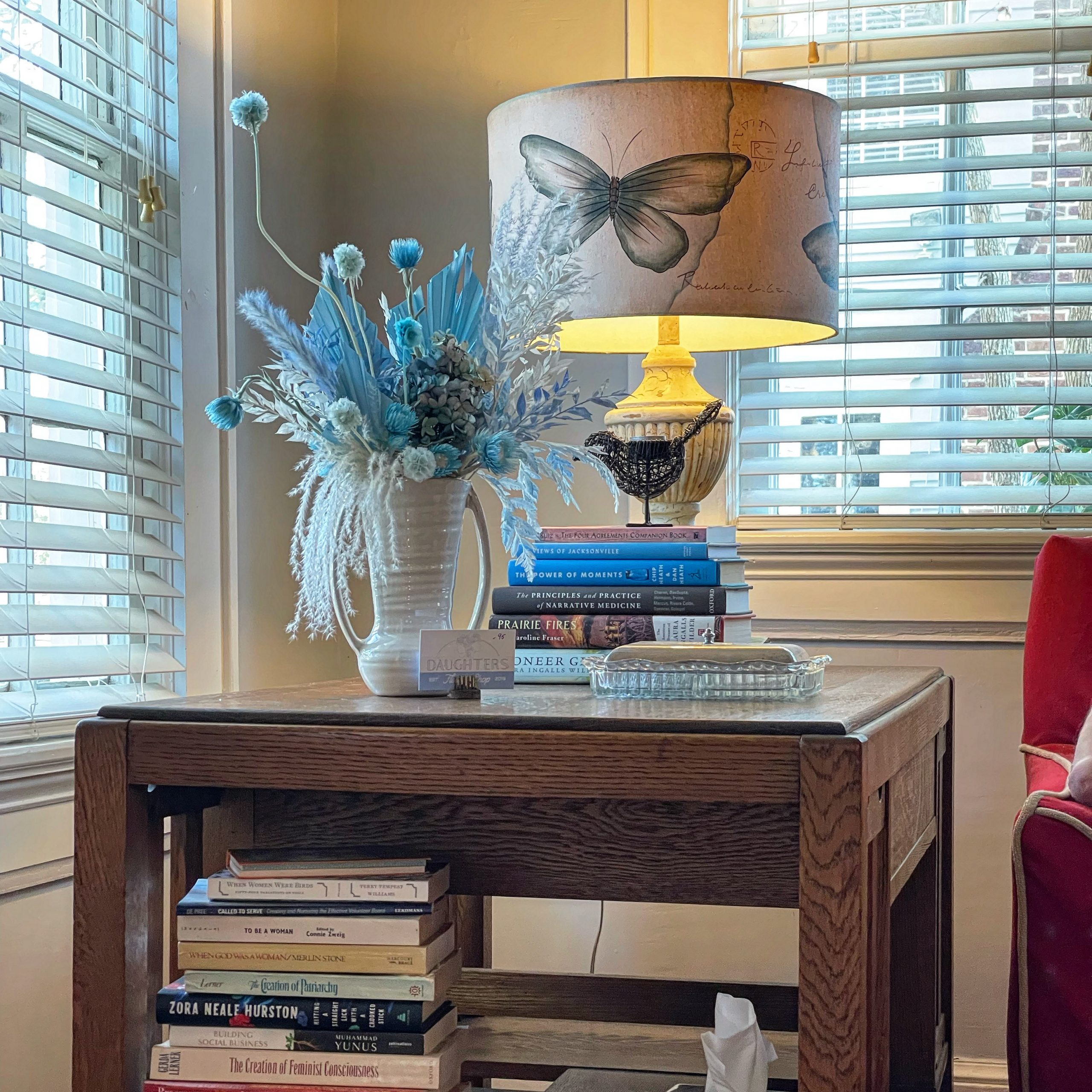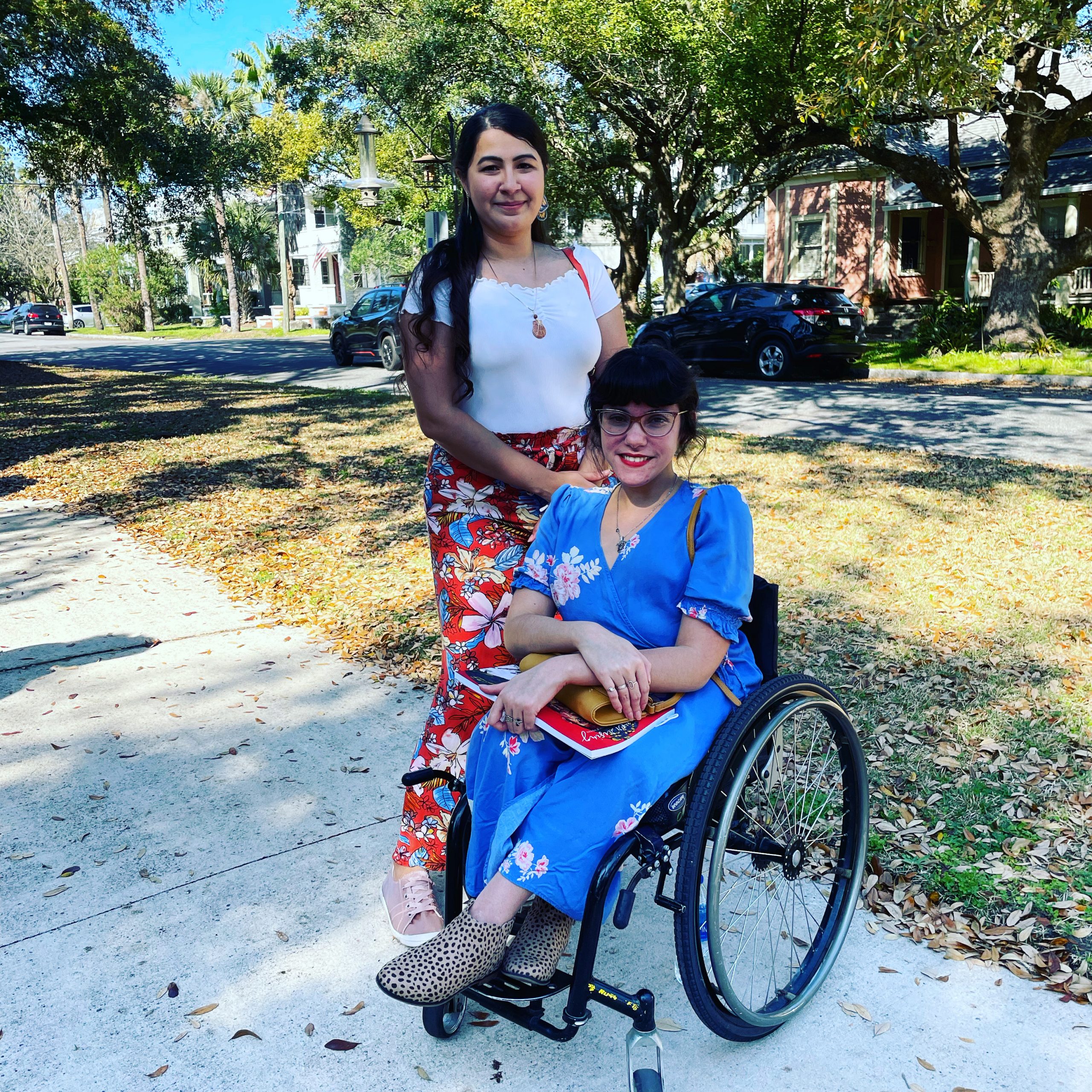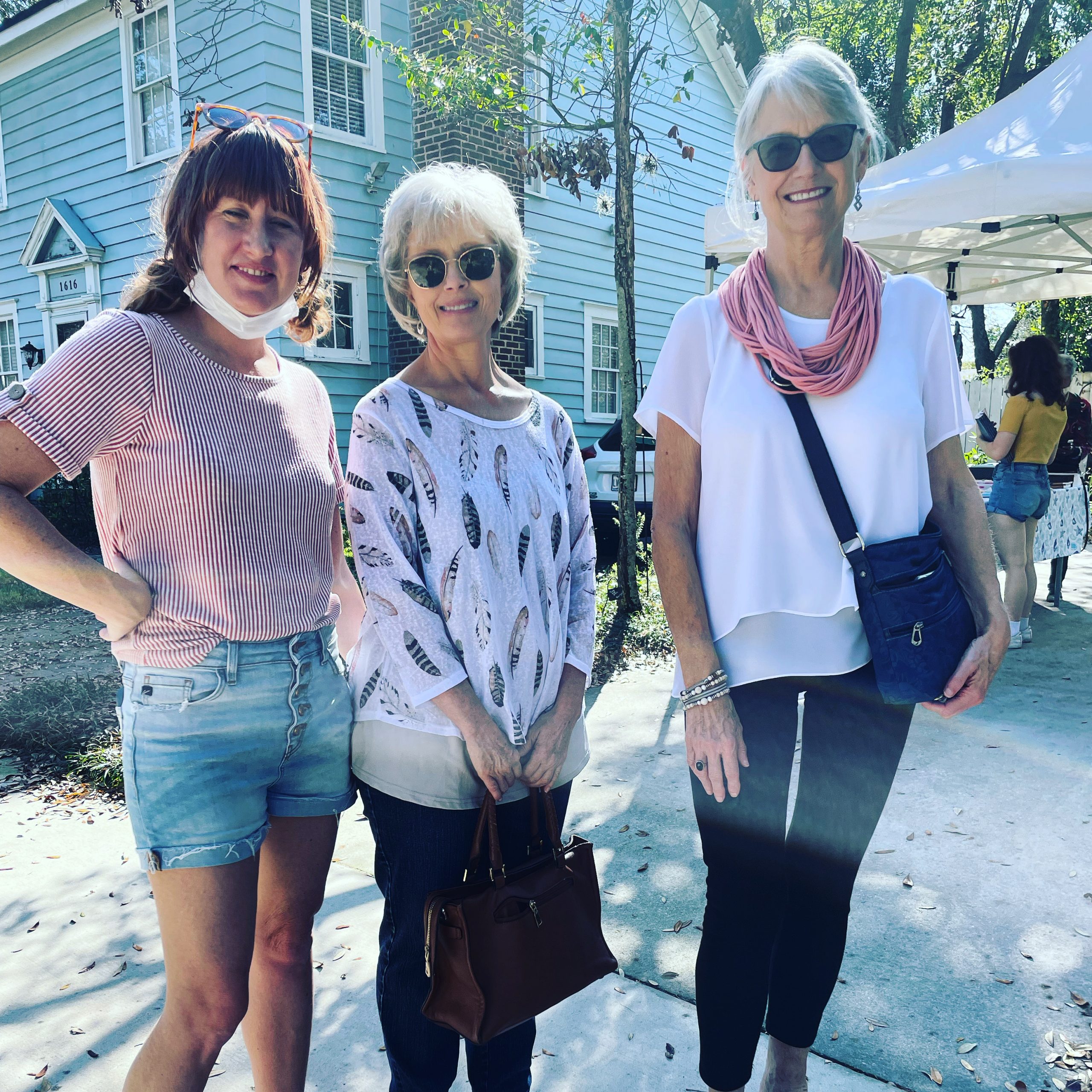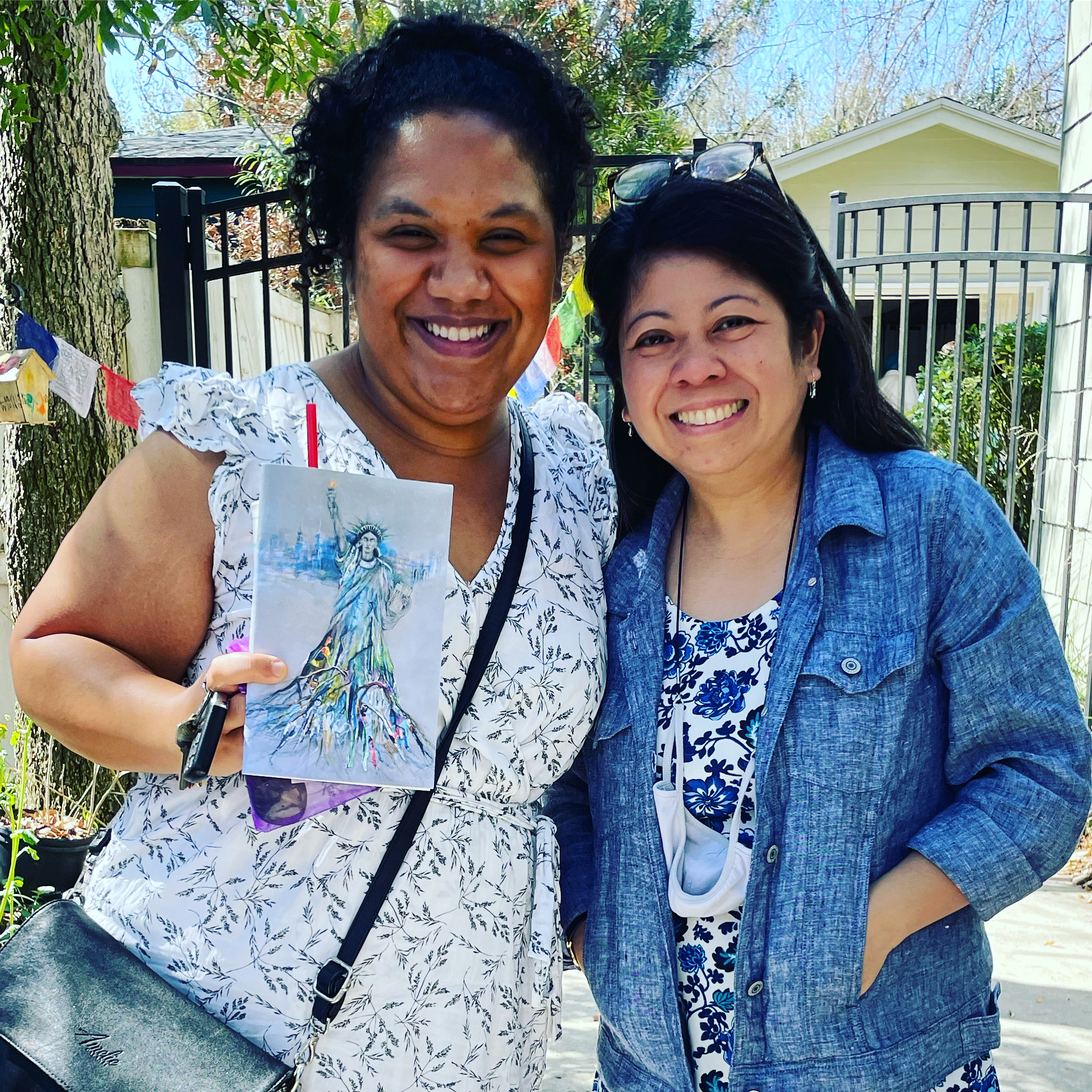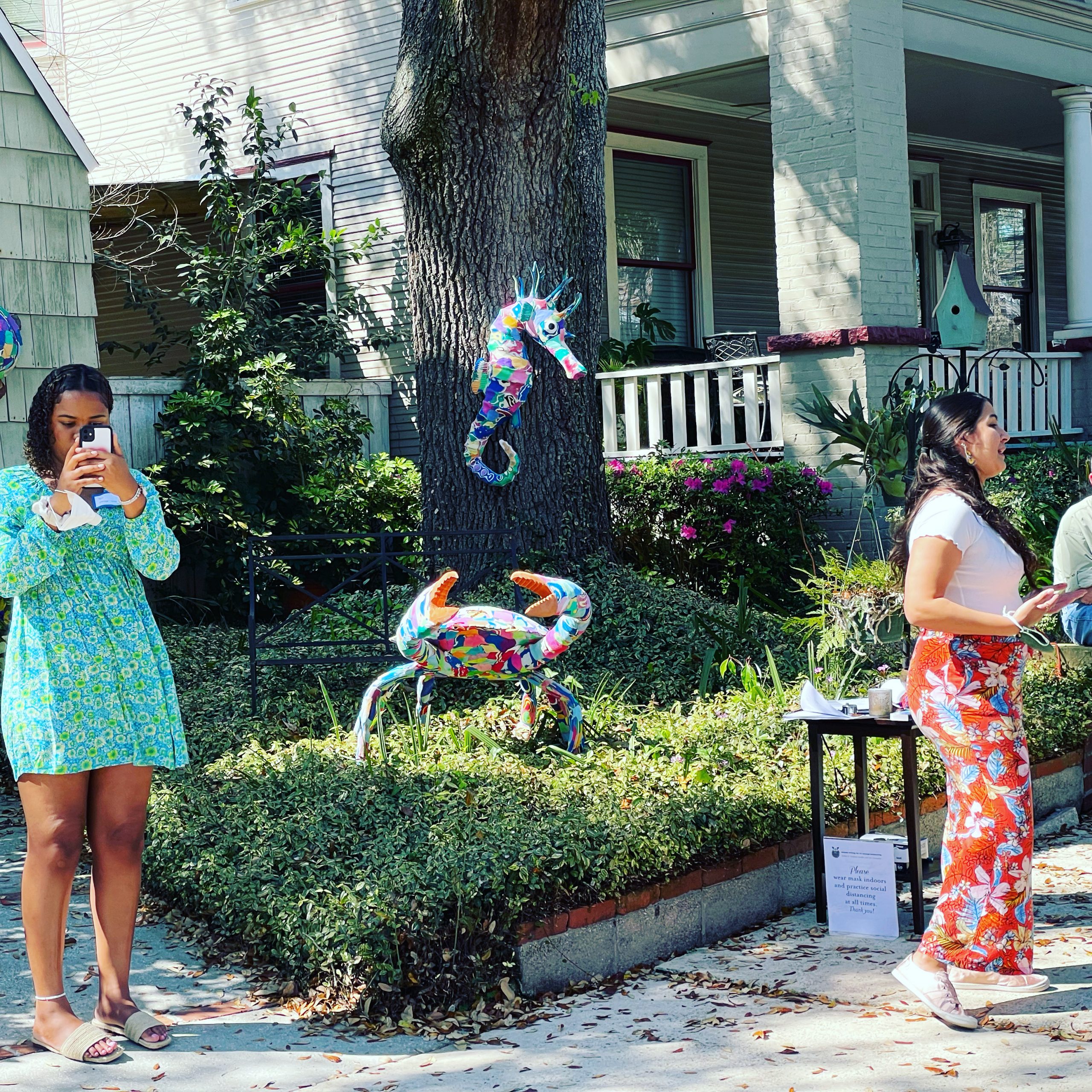 Anthology Release Parties, December 2021
We enjoyed a beautiful, community-building weekend of Release Party activities on December 4-5, 2021, at both Yellow House and on the WWf(a)C campus in Riverside. What a celebration of our community voices! Artists, writers, and supporters came out to see the new anthology (Vol. III) and to share their words with the community in small circles. Enjoy the photos below; professional shots by Mark Krancer.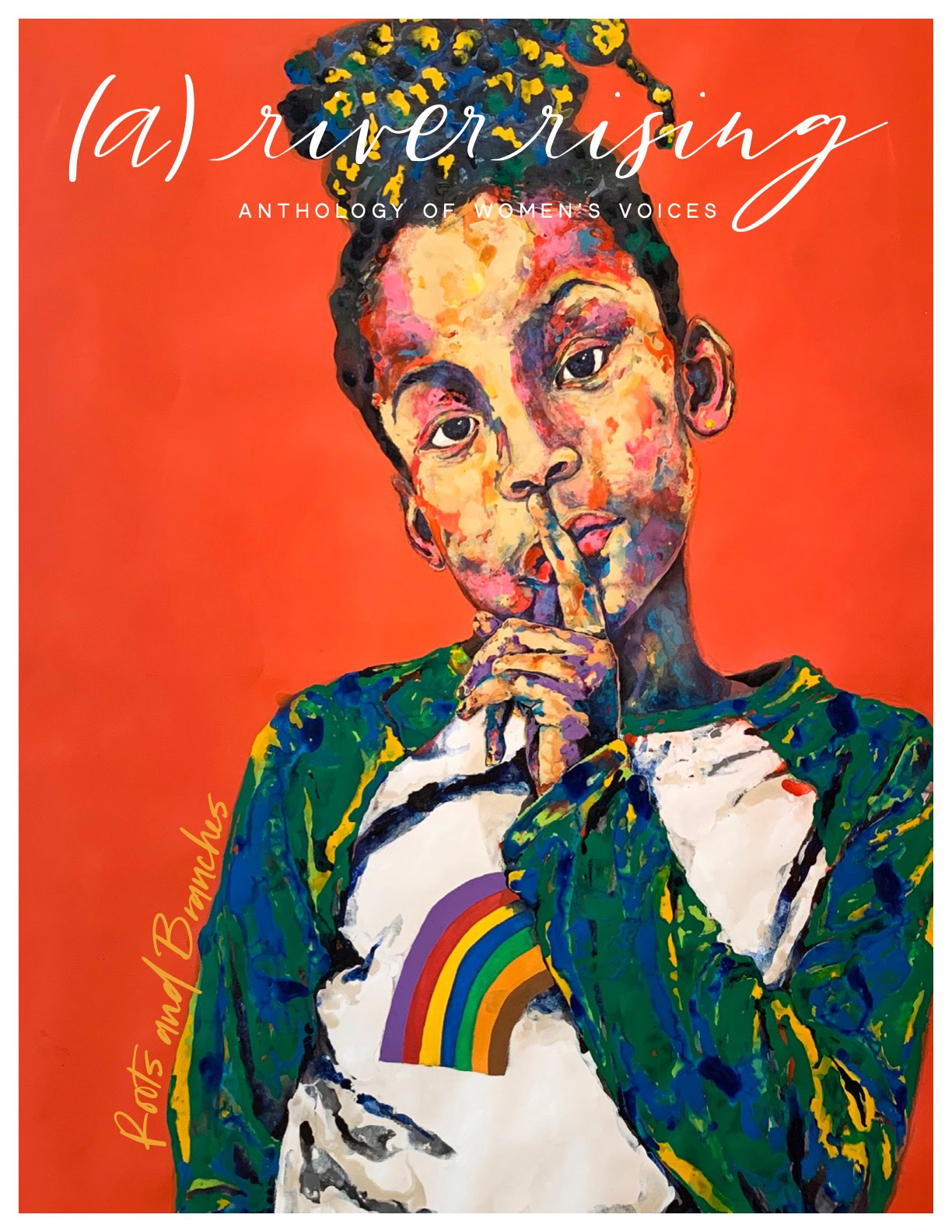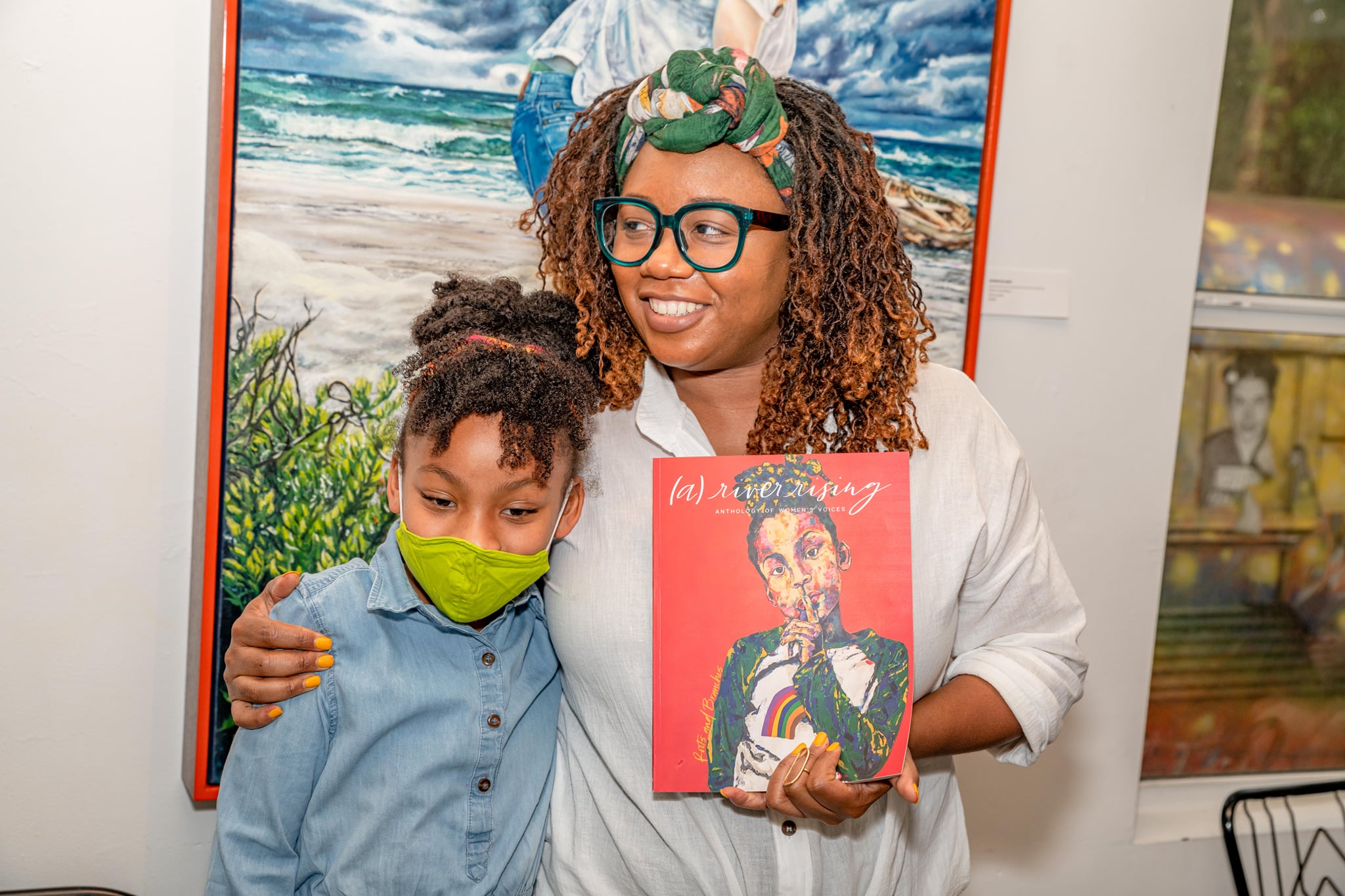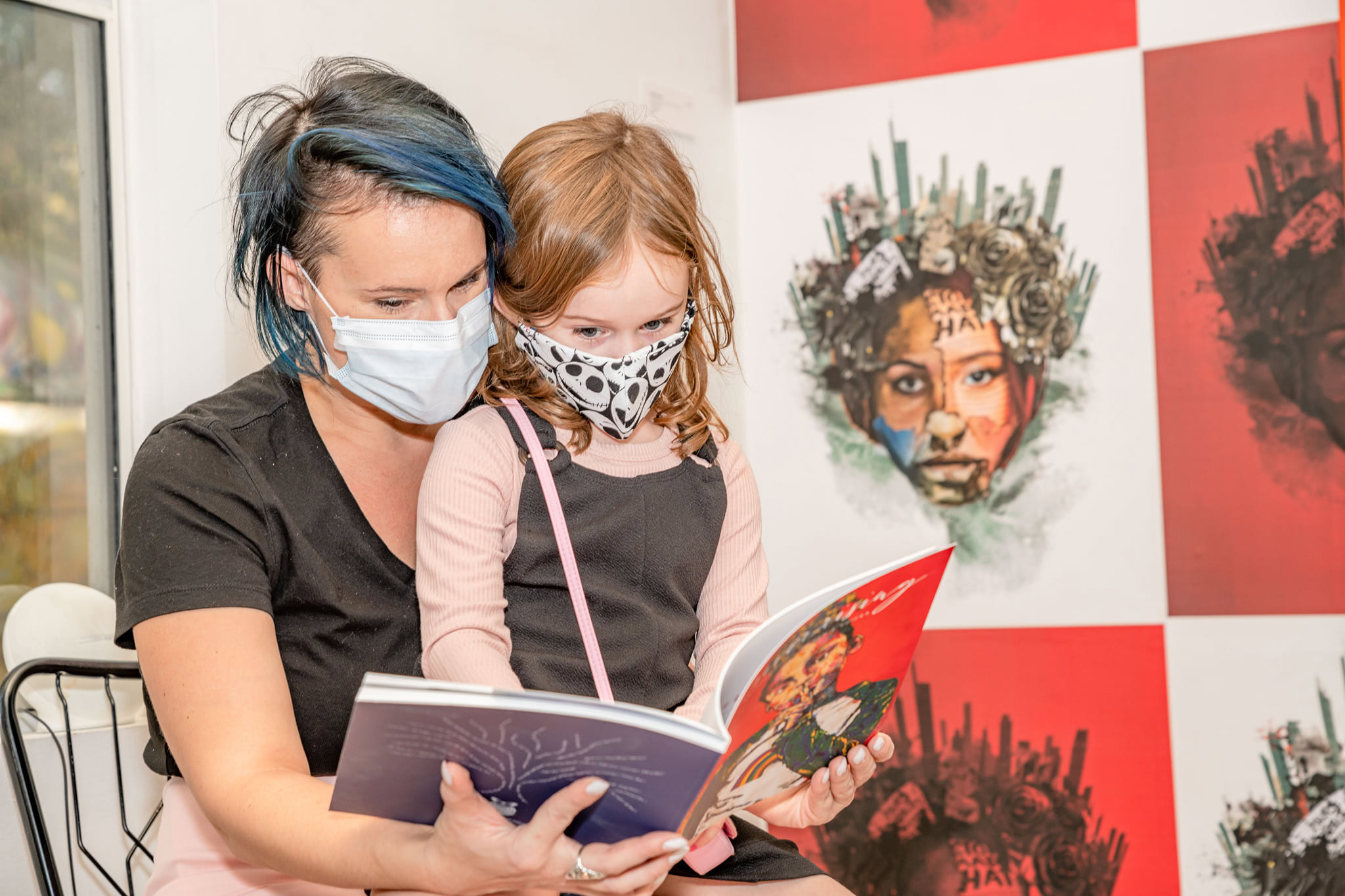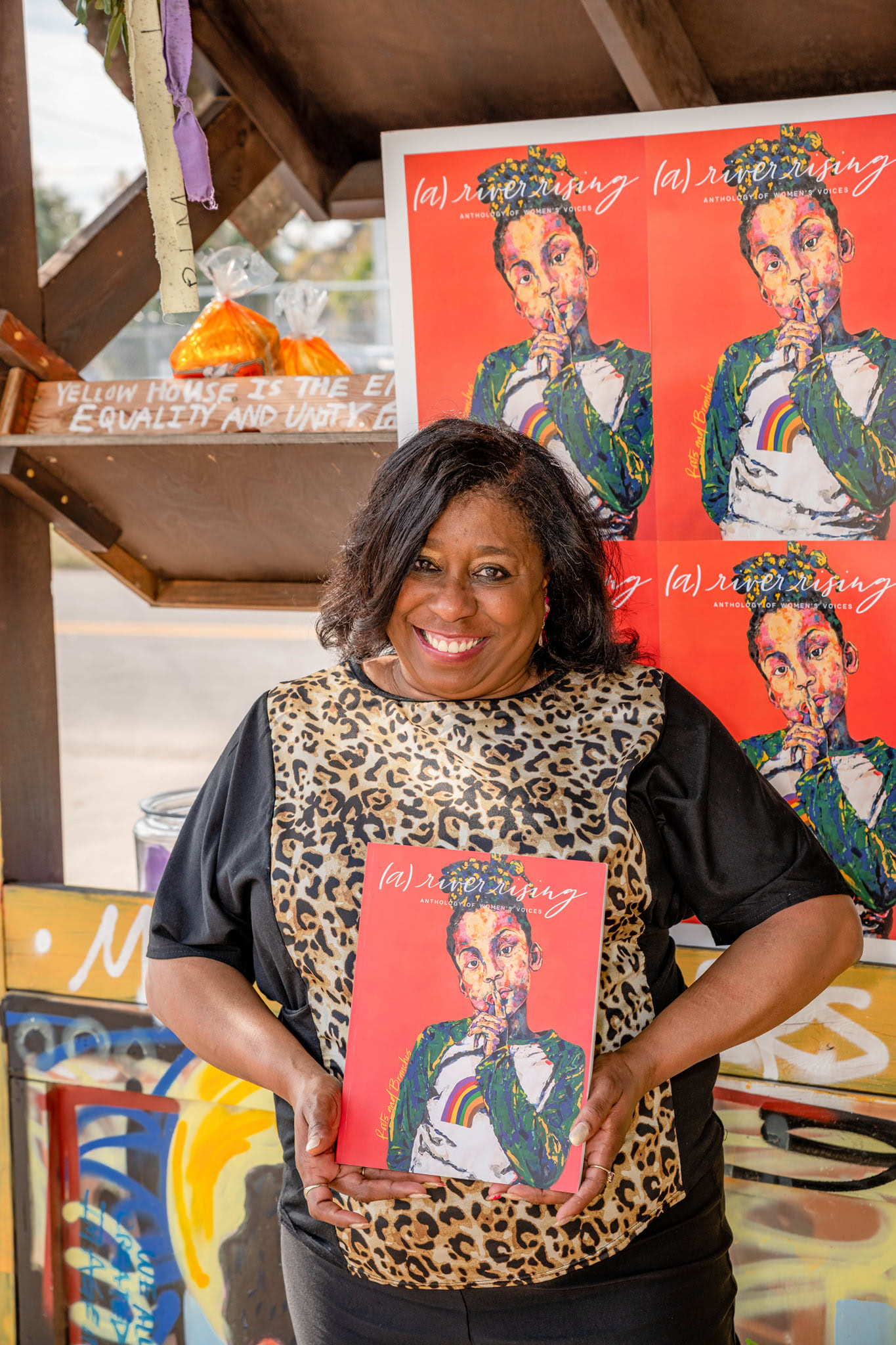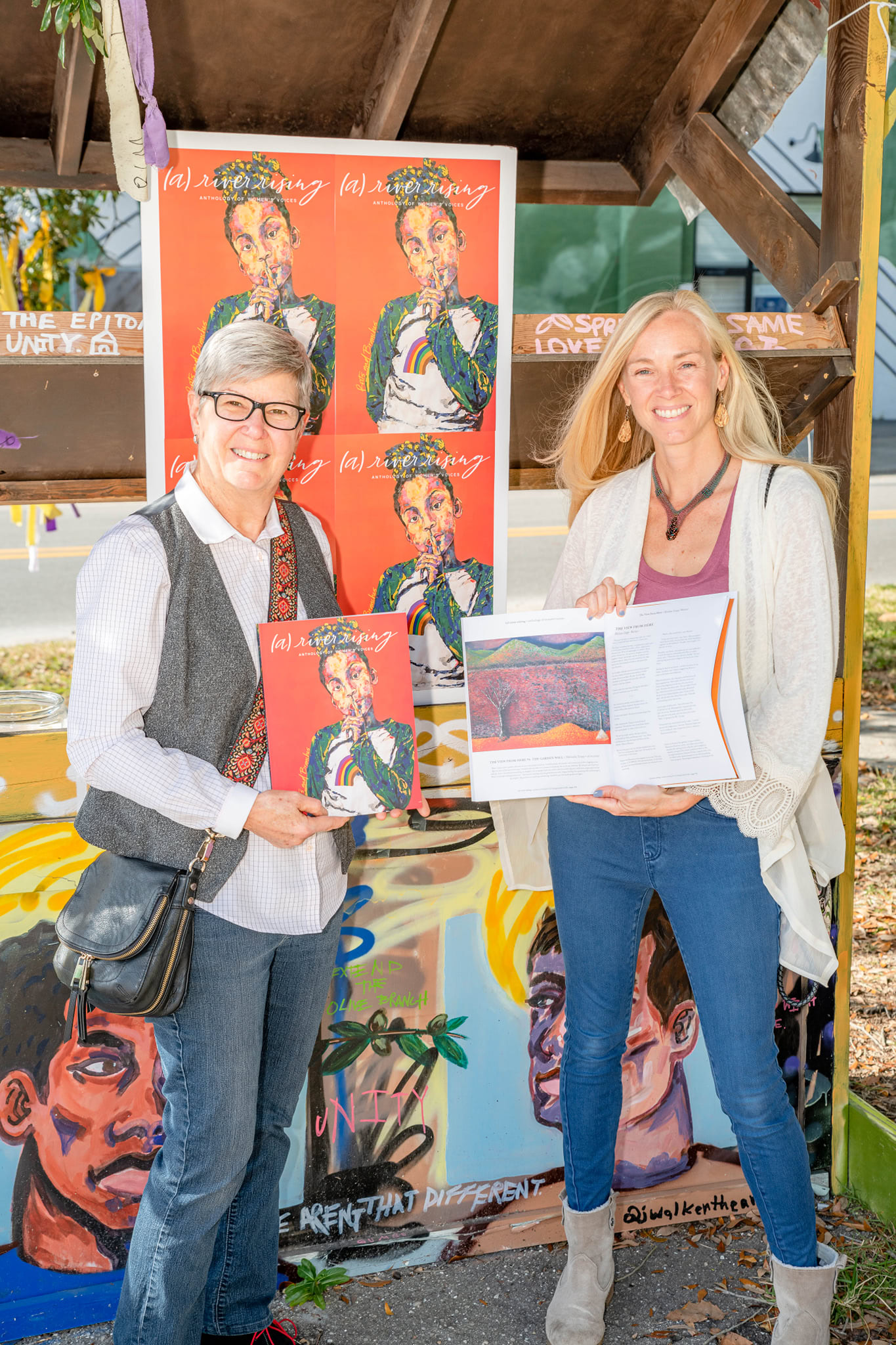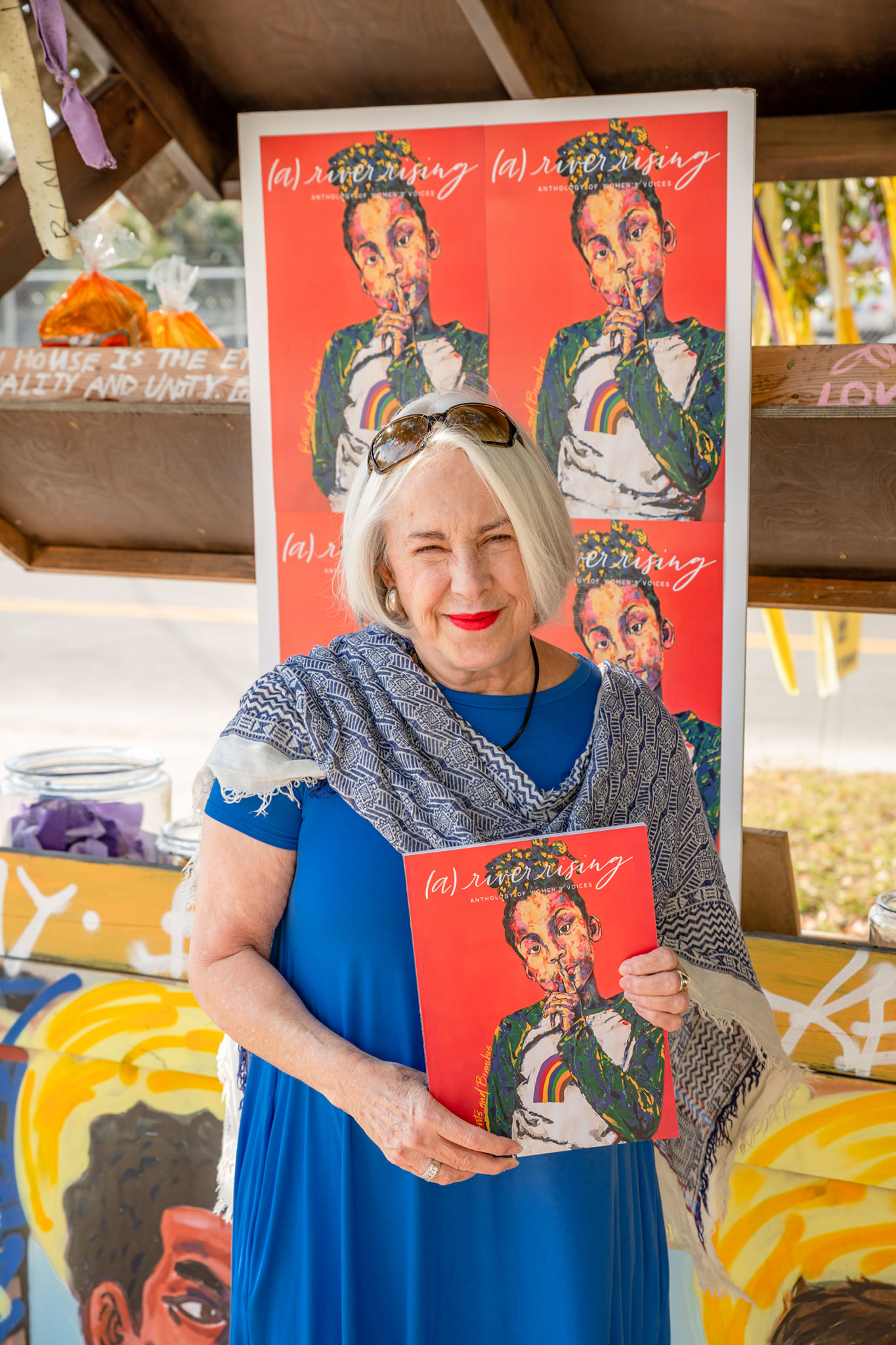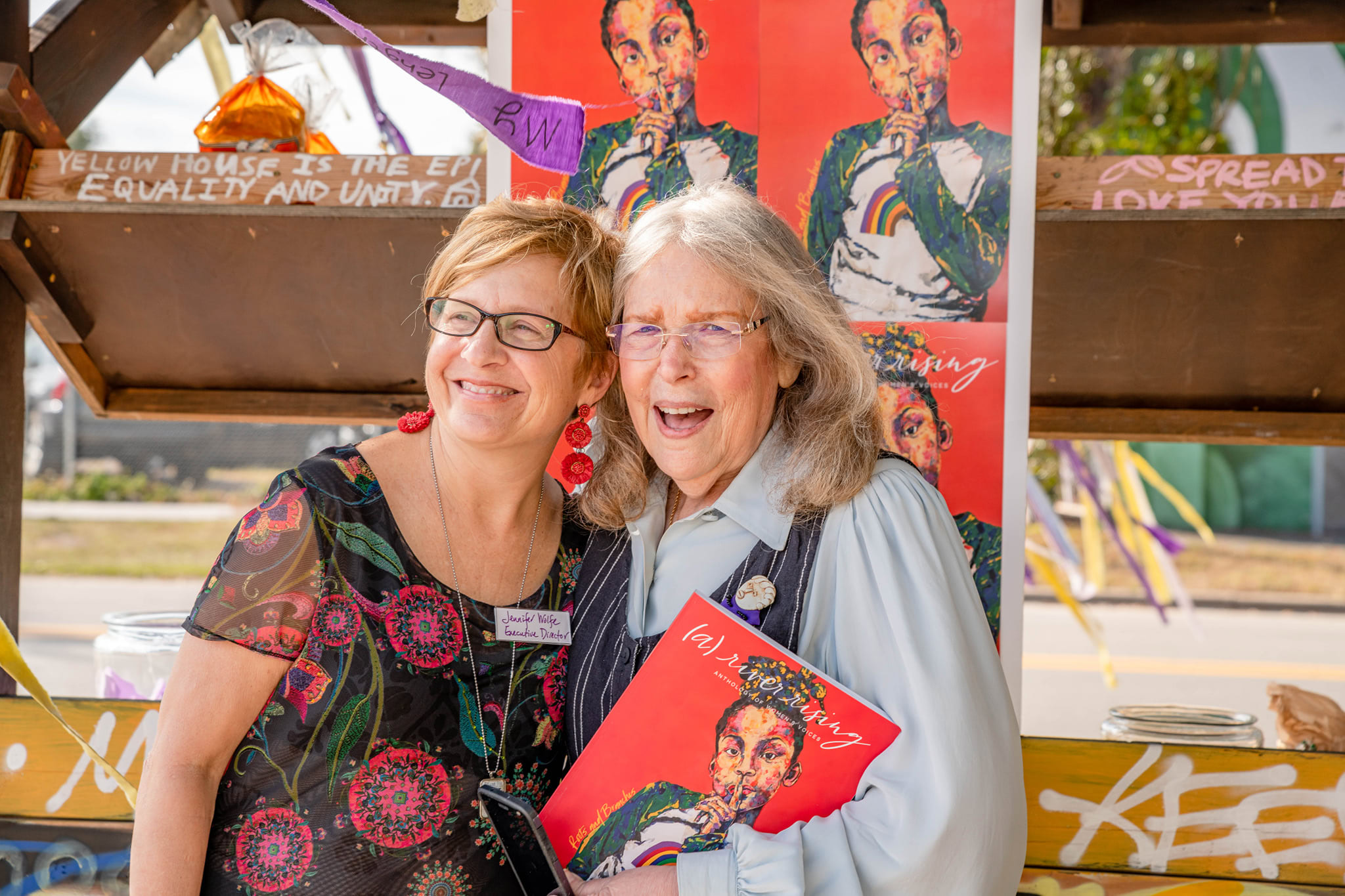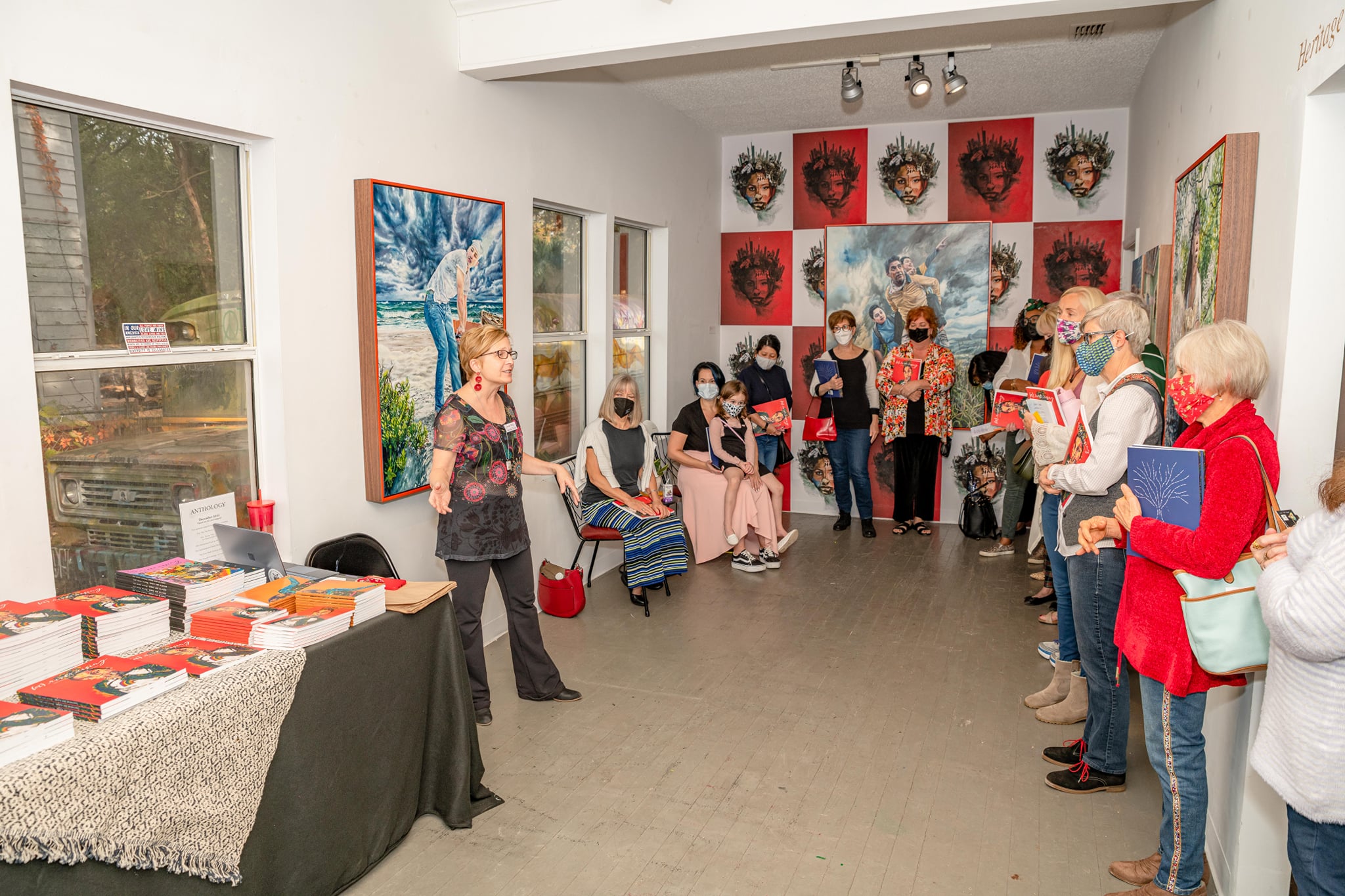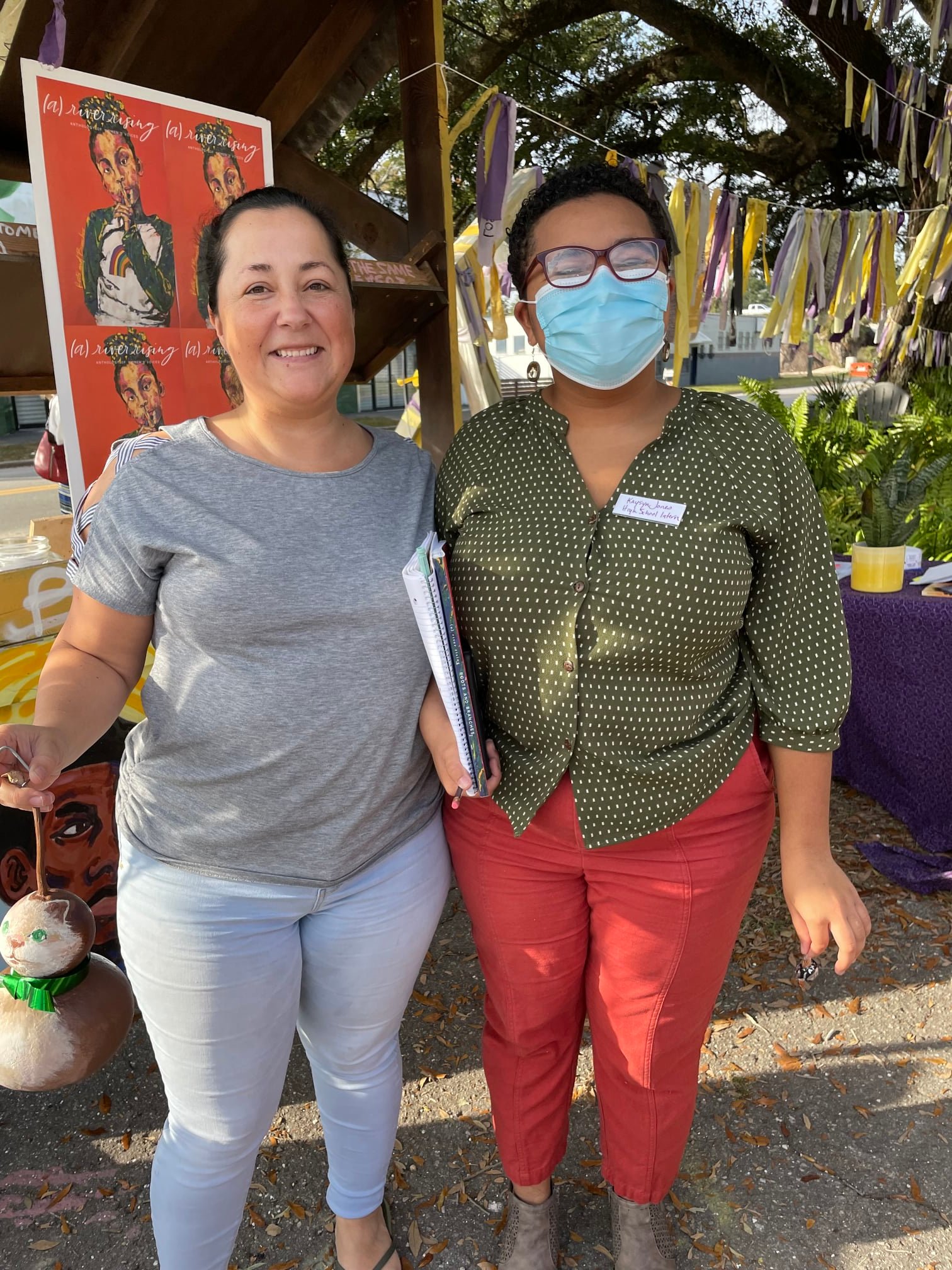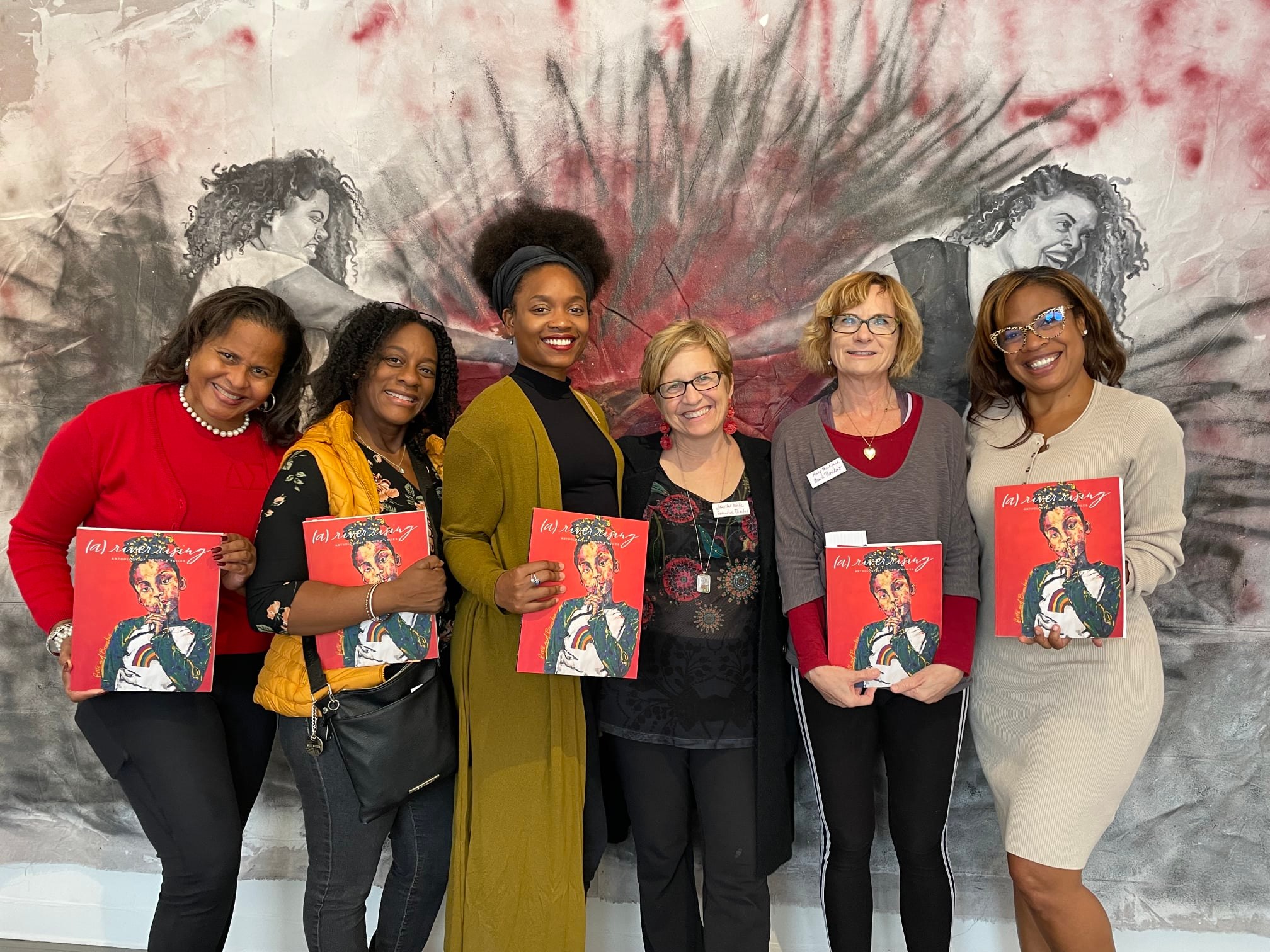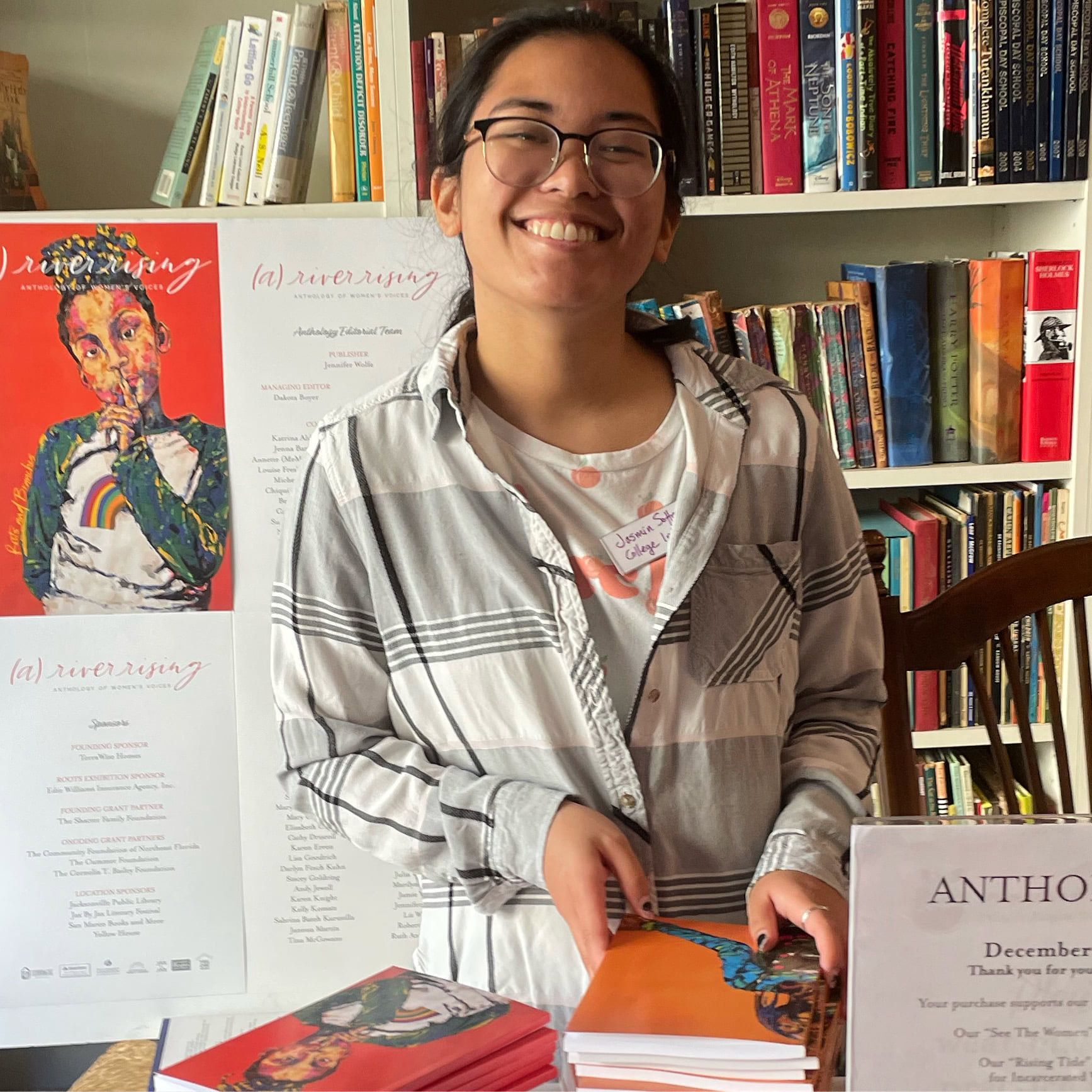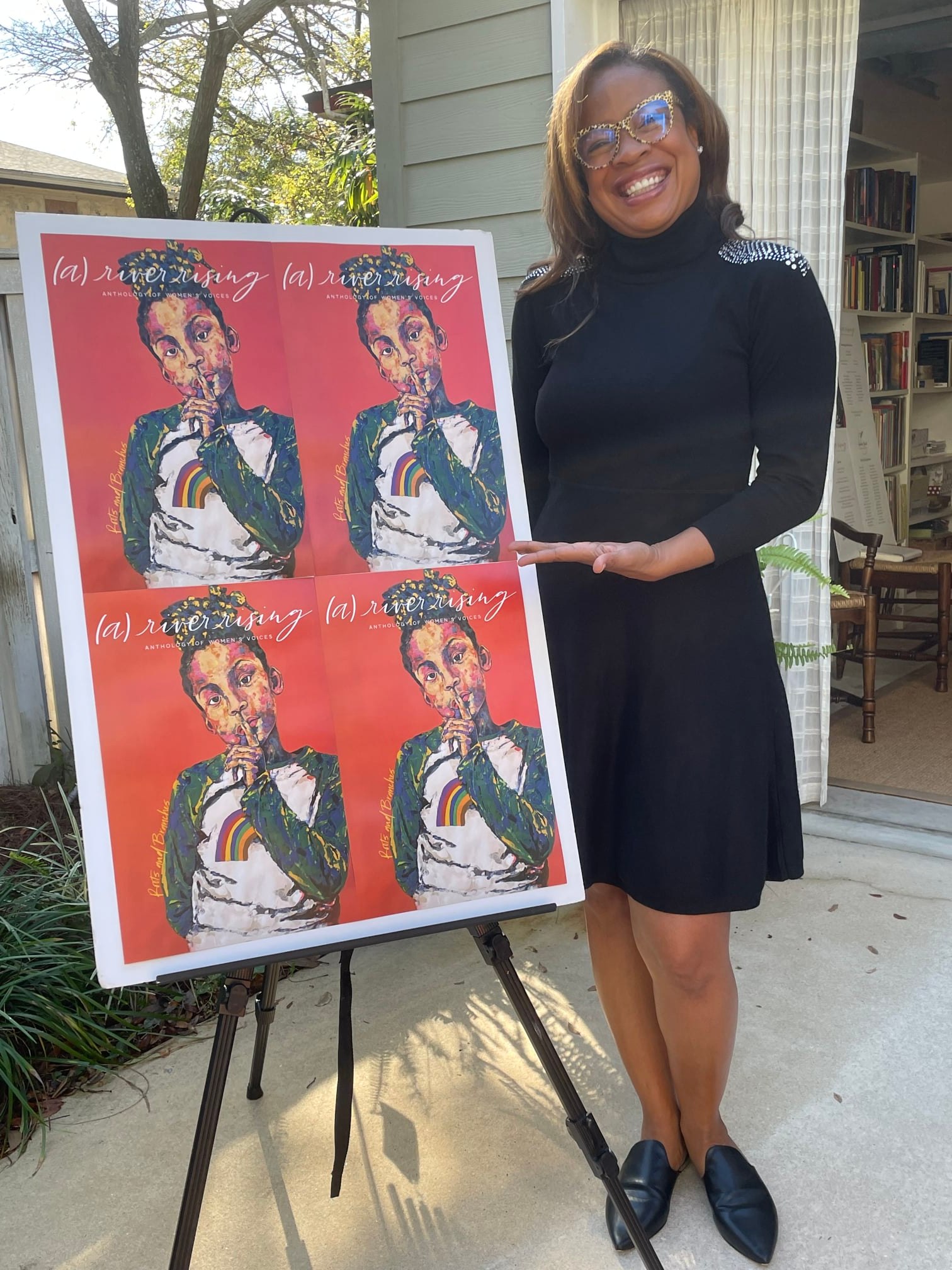 ---
Garden Tour, Spring 2021
We had a great turnout on Saturday, May 8, 2021, for the RAP Garden Tour! More than 250 people enjoyed our "Birds and Blooms" native plant garden, saw the art in the indoor/outdoor BRANCHES Art Exhibition, or picked up a Mother's Day gift of art, a journal, or our beautiful book, (a) river rising: Anthology of Women's Voices. And quite a few trees were hugged! It was a great day.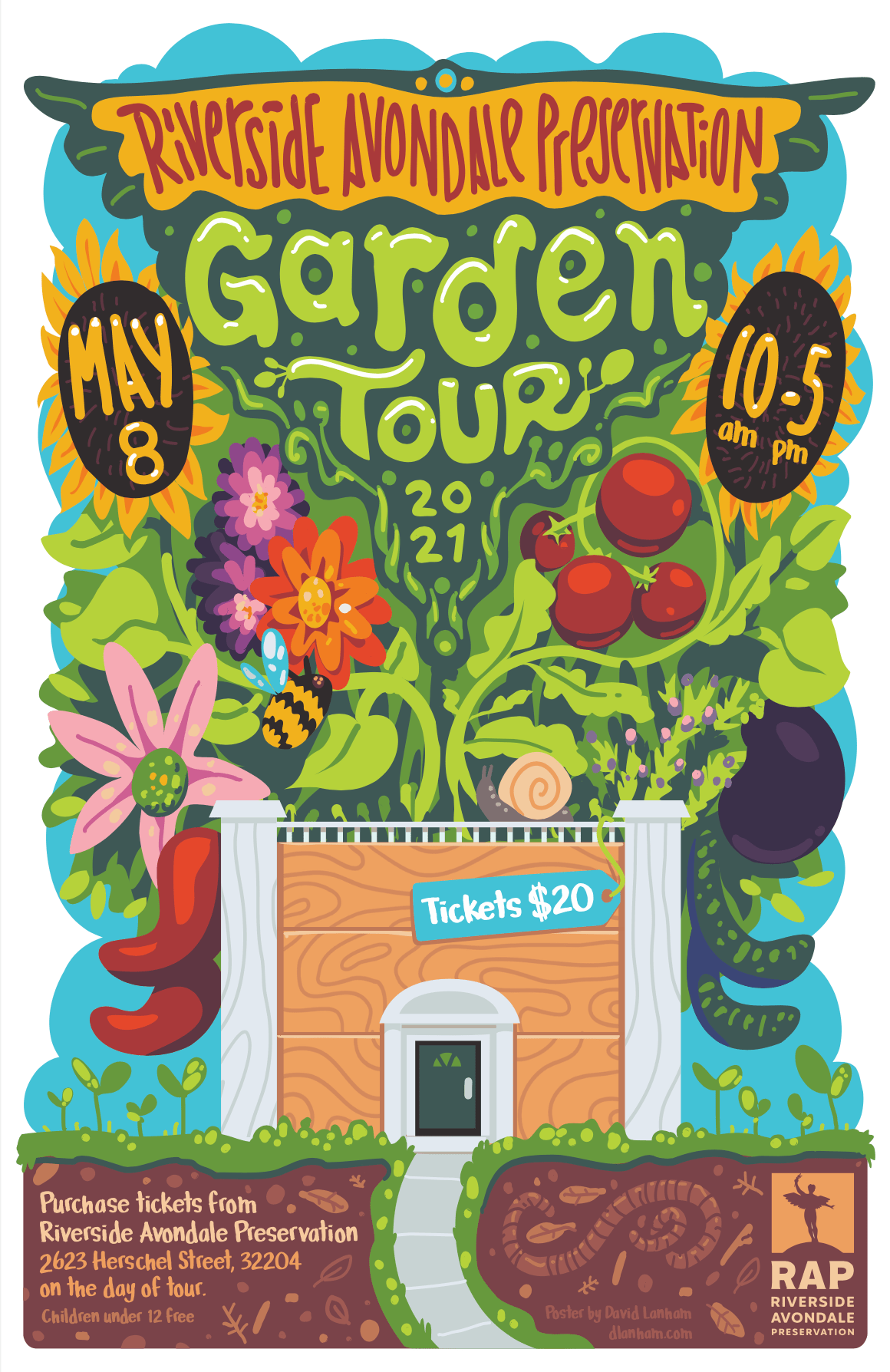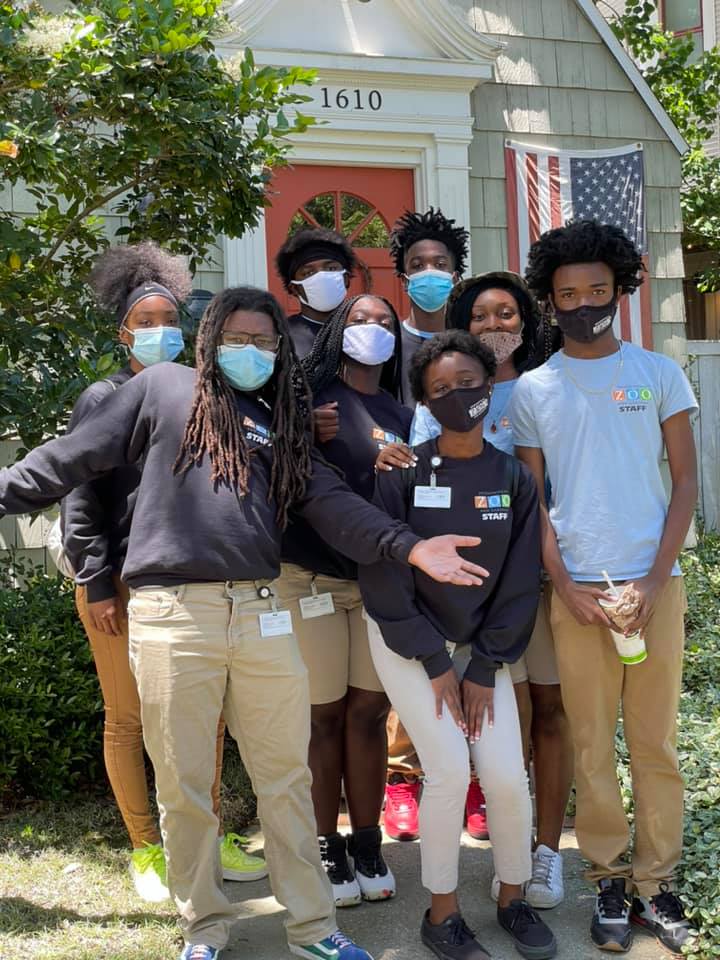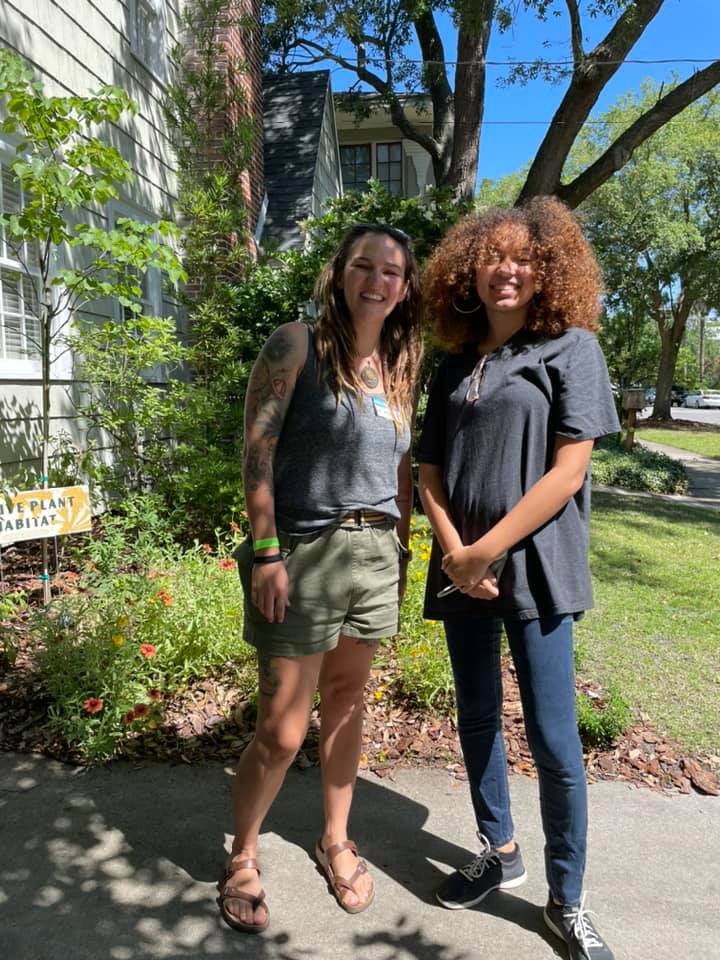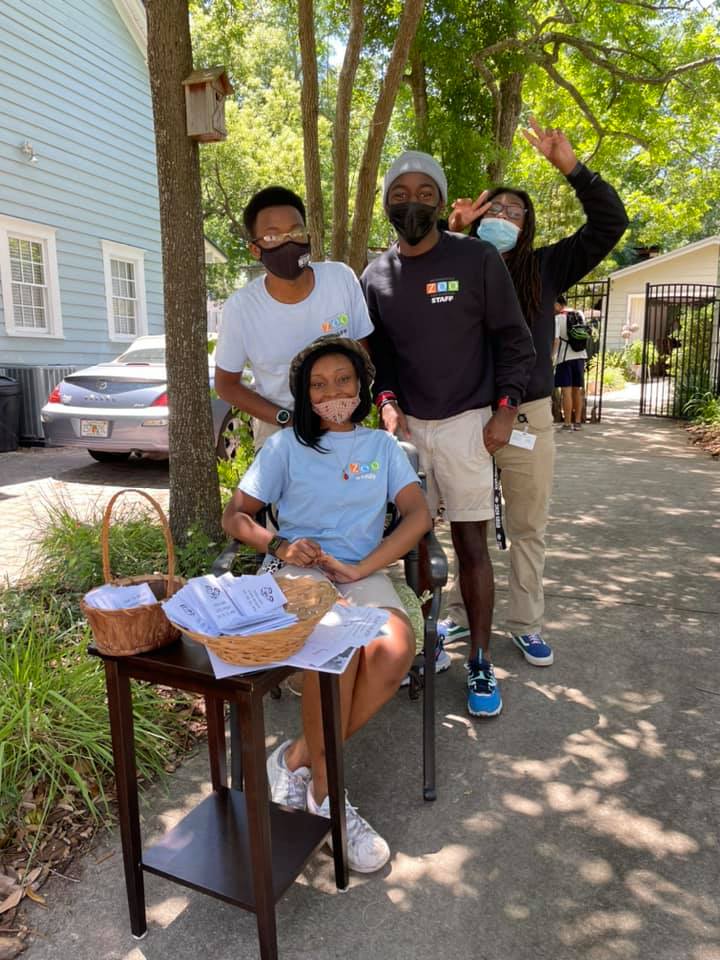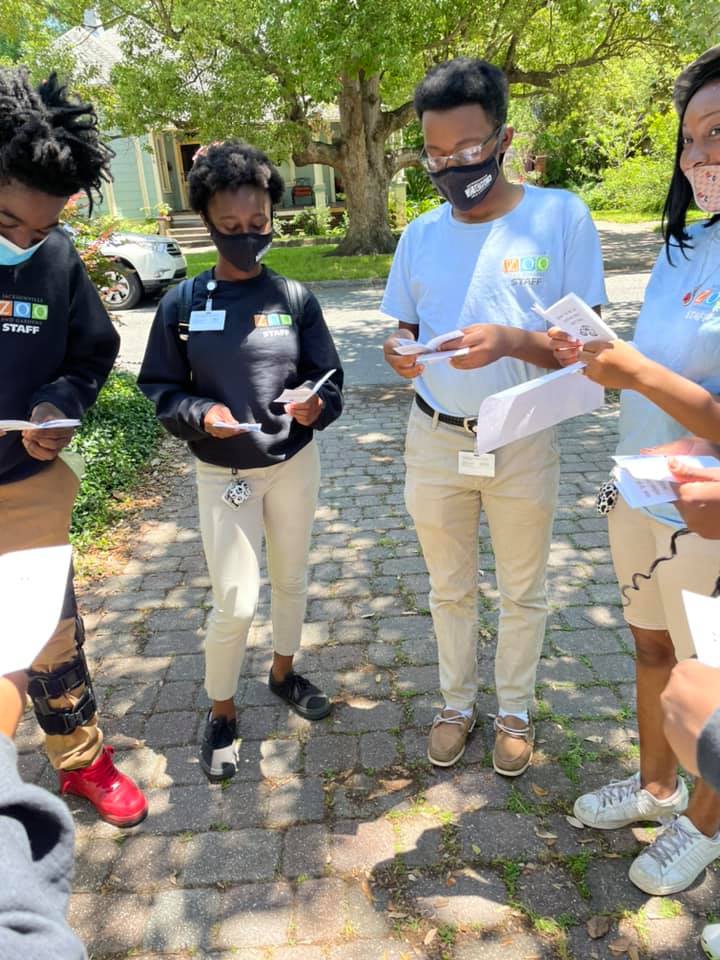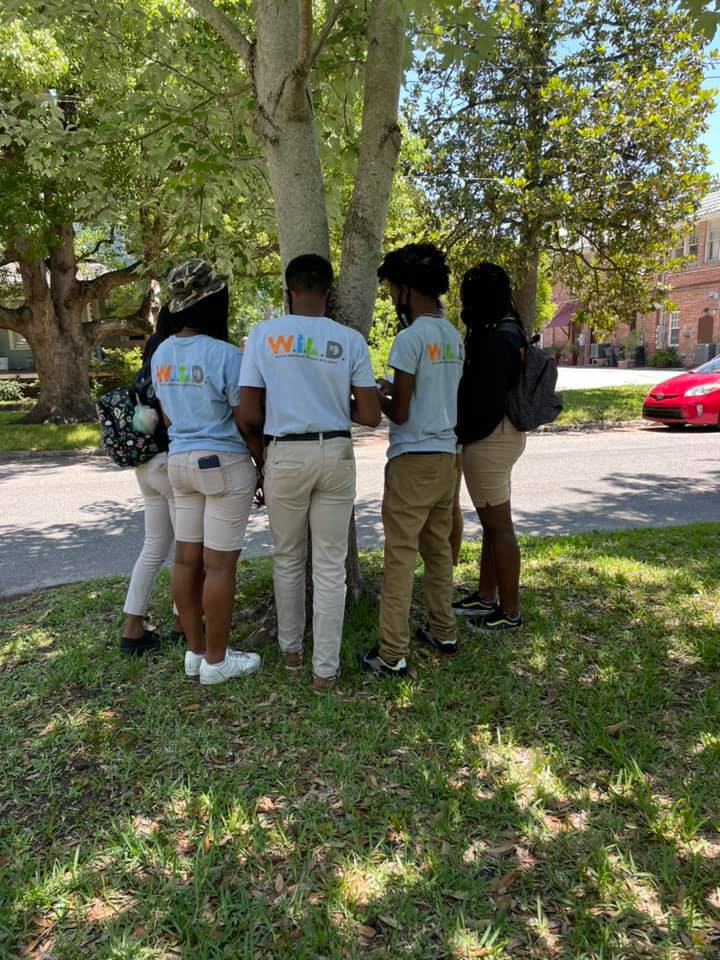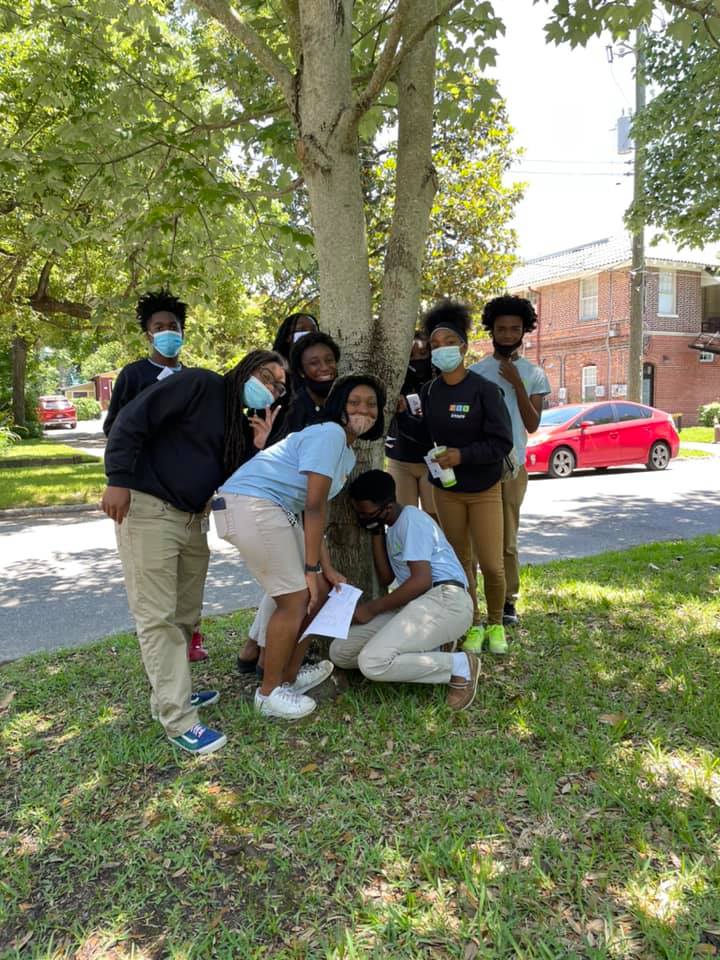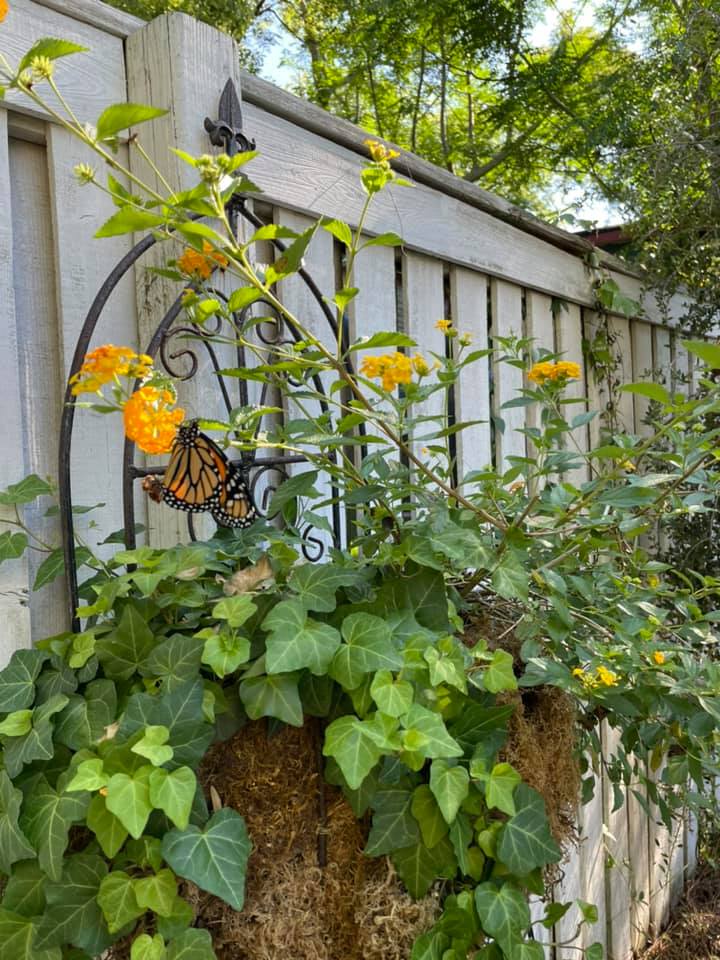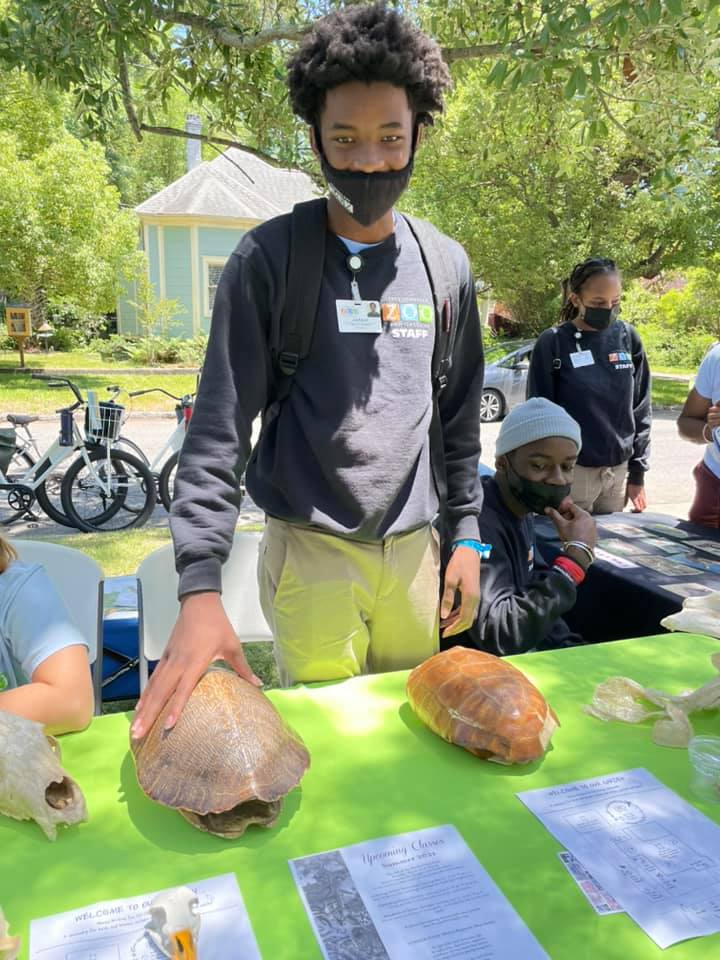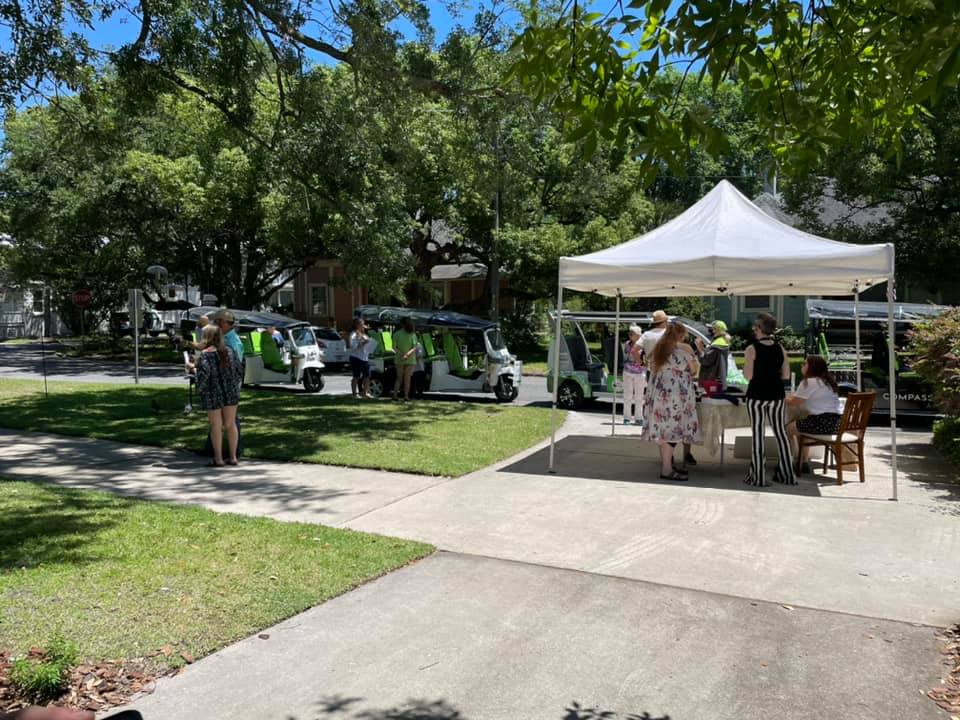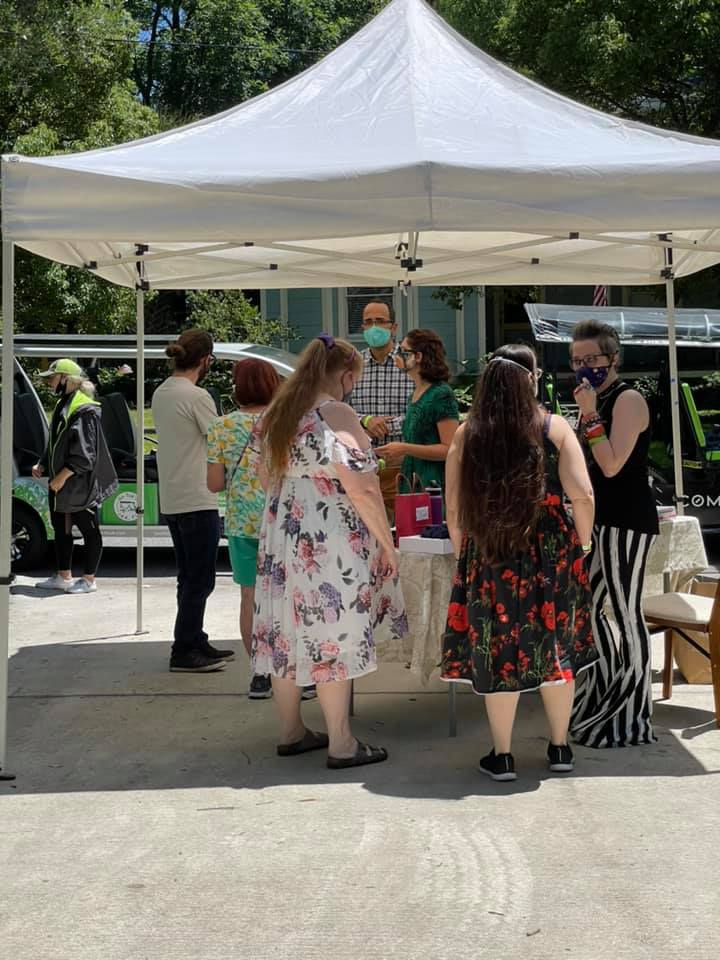 ---
BRANCHES Exhibition: Spring 2021
It was a beautiful day of sunshine on the Opening Day of the BRANCHES Exhibition, and many people have enjoyed the show since then! Curated by the incomparable Louise Freshman Brown, it was photographed by Julienne Dragonut. The exhibition features a stunning selection of 17 women artists who have studied with Louise, including Elif Akçalı, Dimelza Broche, Elizabeth Brown Eagle. Karen Chew, Teresa Cook, Cheryl Cummer, Toni Dewitt, Edmari Herandez-Silen, Laurie Hitzig, Andrea Jakes, Suzanne Magee, Emily Mitchell, Susan Ober, Anna M. Reynolds, Susan Watson, Krista Lee Weller, and Megan Welch, plus a diverse collection of artists in our Community Gallery. Featured writer Tricia Booker read three new pieces to an appreciative crowd on the front lawn, and Crystal Floyd designed a delightful Tiny Art Gallery out front to celebrate the spirit of Sidewalk Hospitality. And announcing our first Zora Neale Hurston Fellow for Placemaking, Community-Building, and Literary Arts, Emily Mitchell! Thanks to Laurie Hitzig for designing the installation with Louise, to Jennifer Jones for installing, and to Atlantic Imaging for printing support. A wonderful weekend: February 27-28, 2021. Thanks to all our writers, artists, and supporters!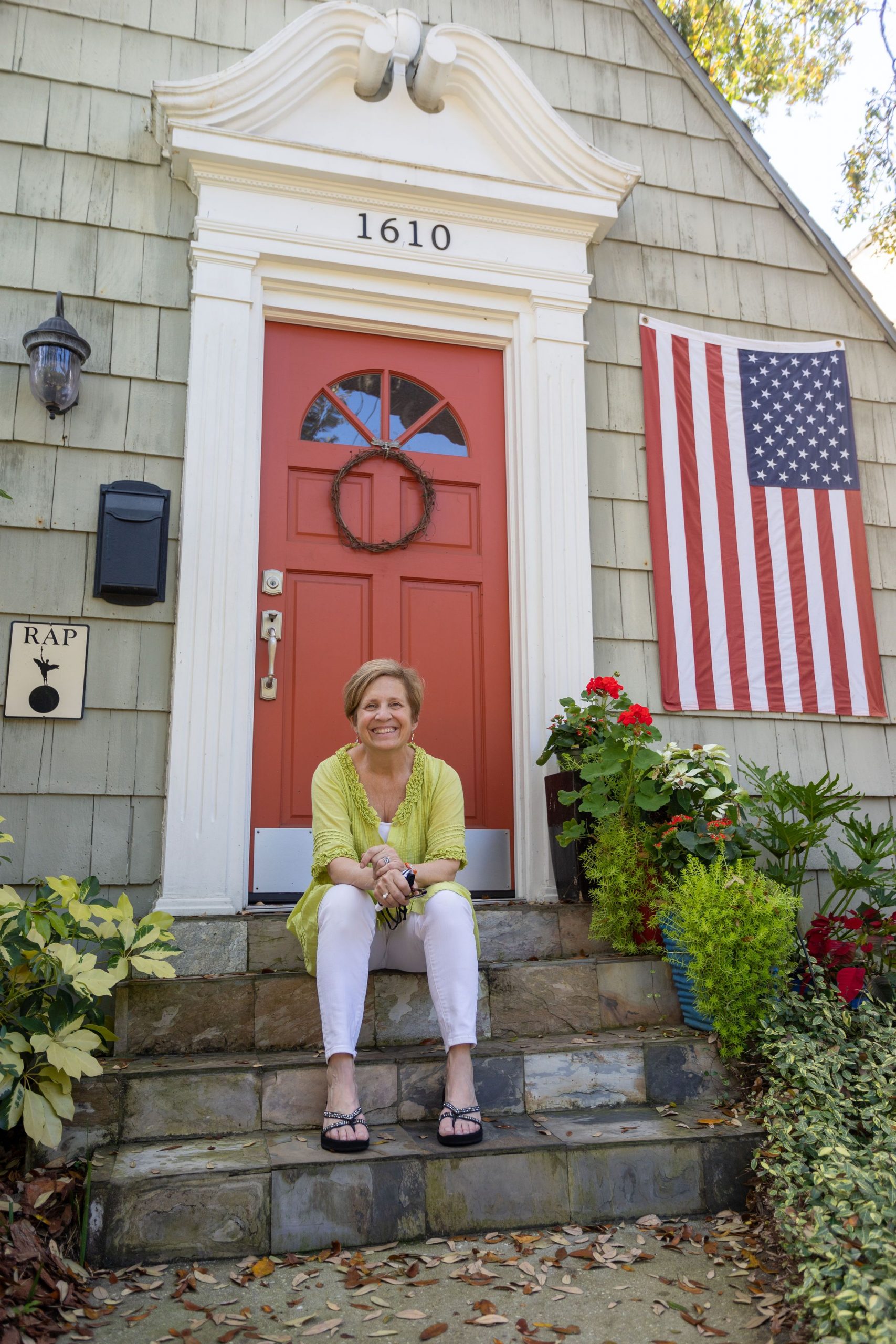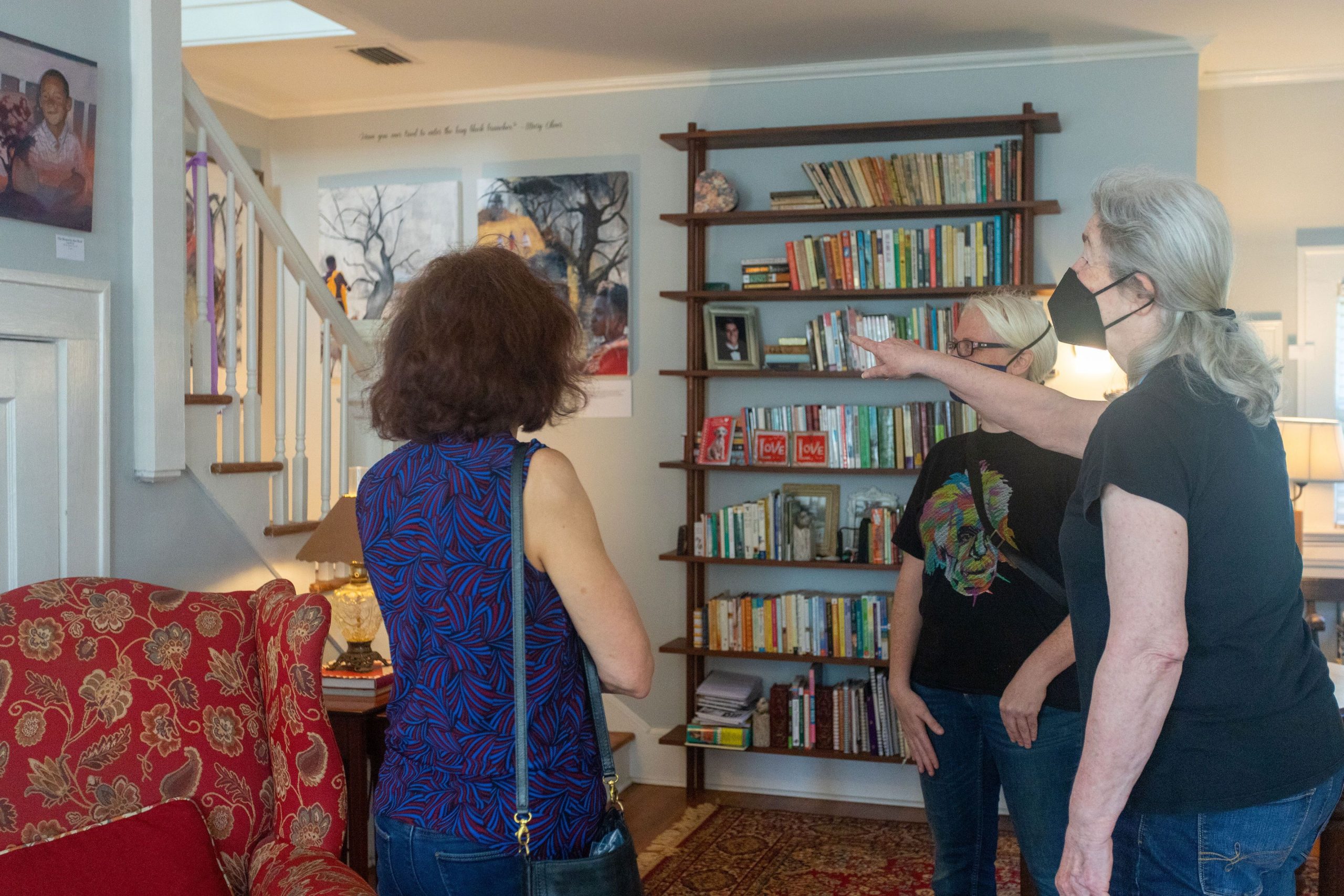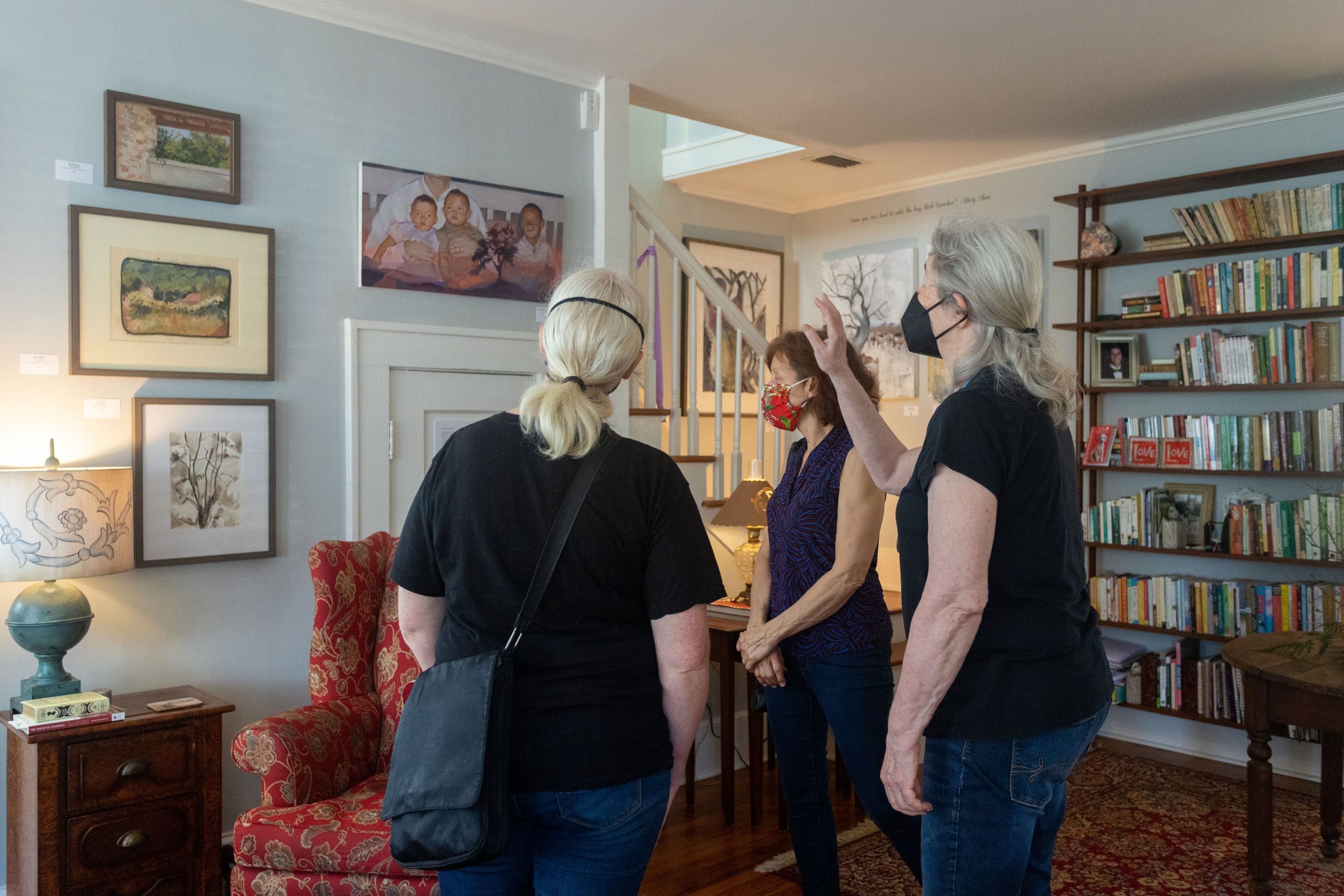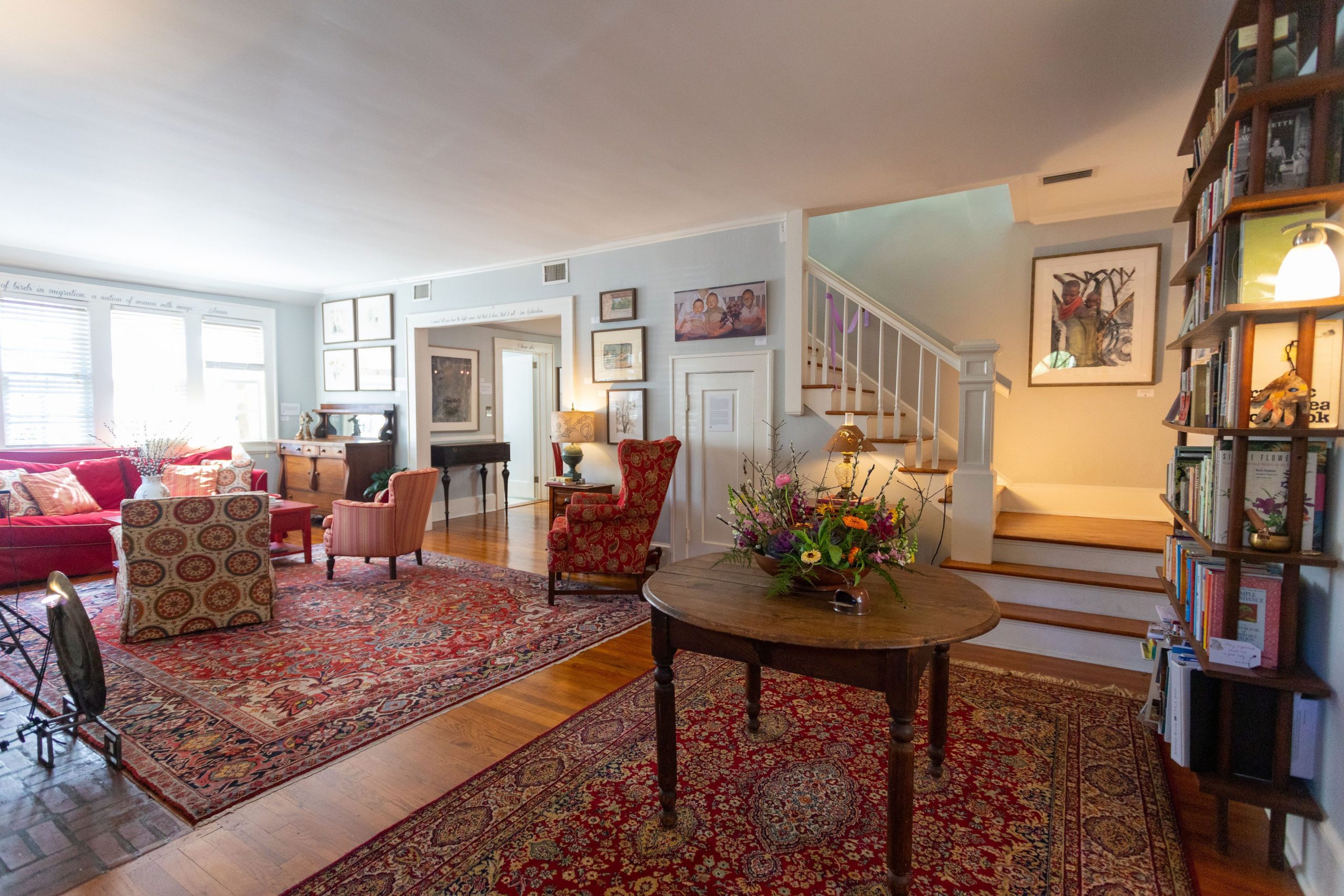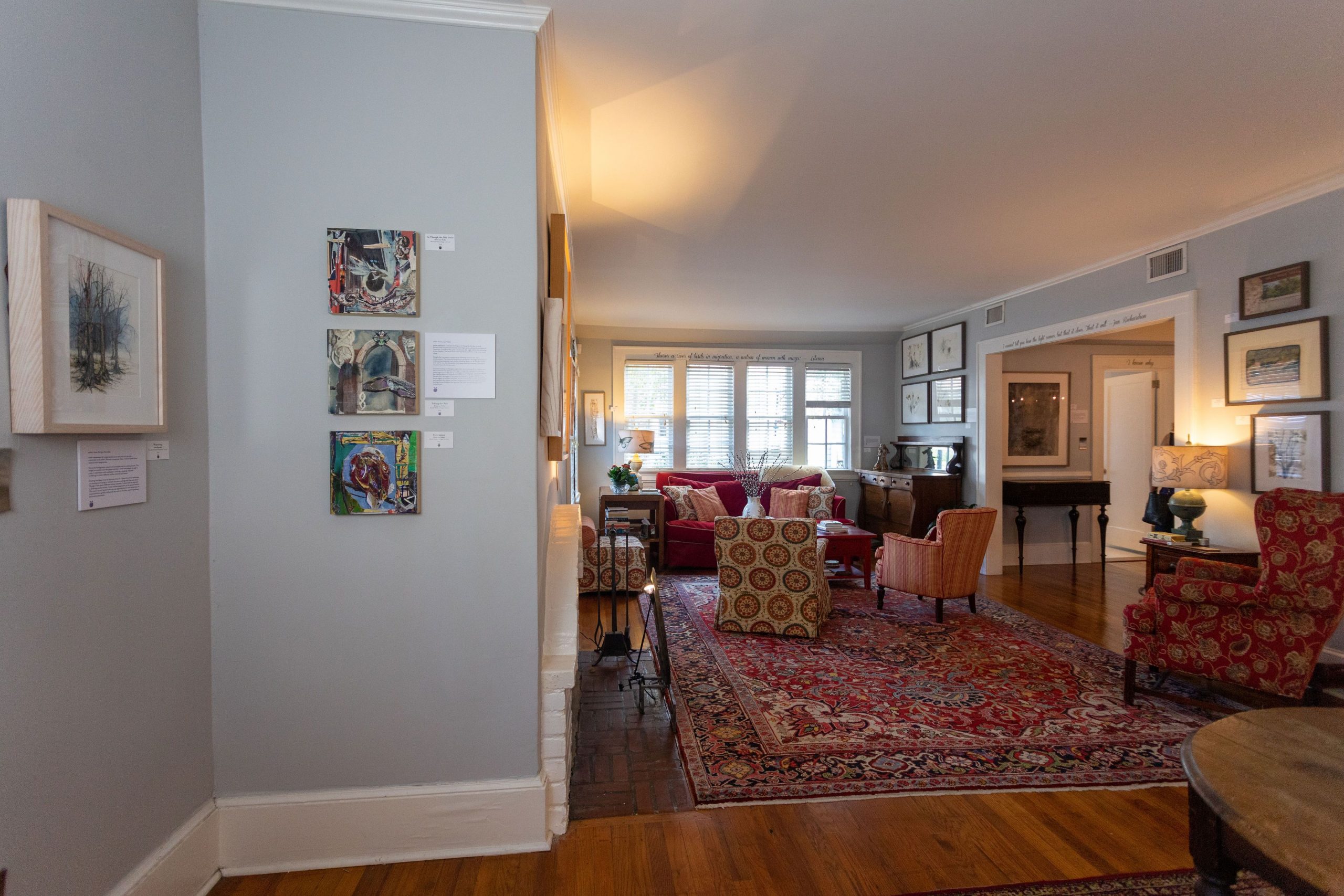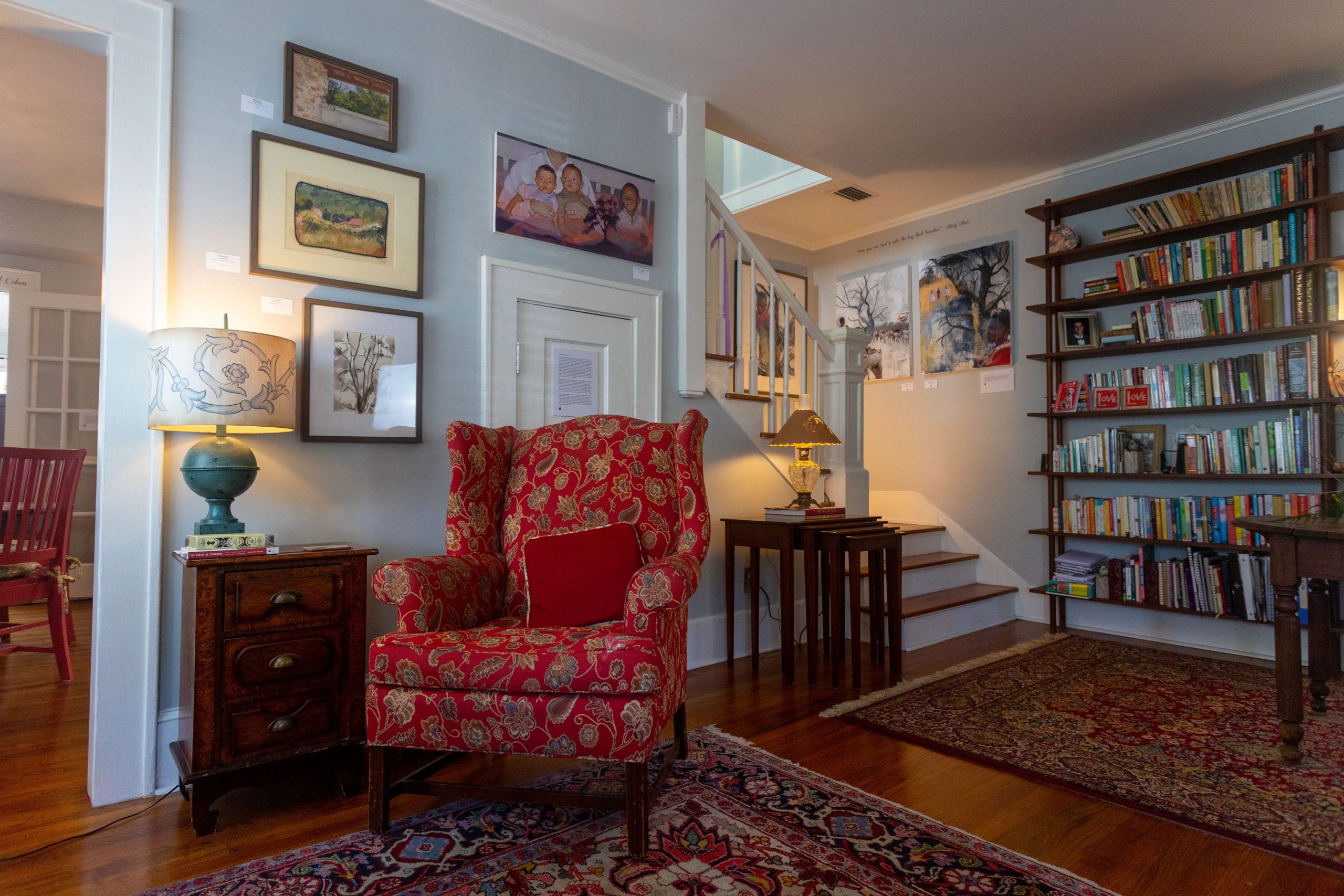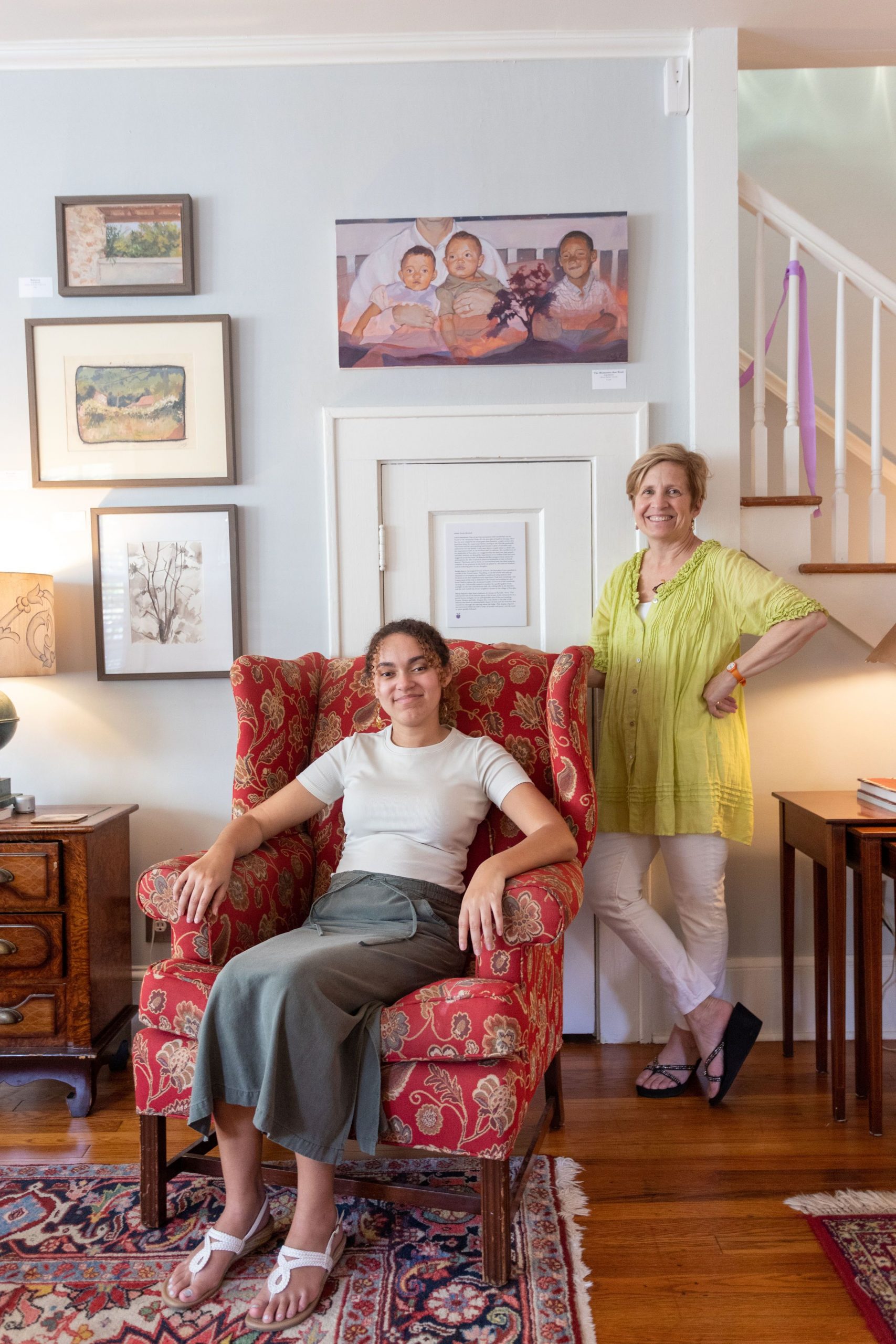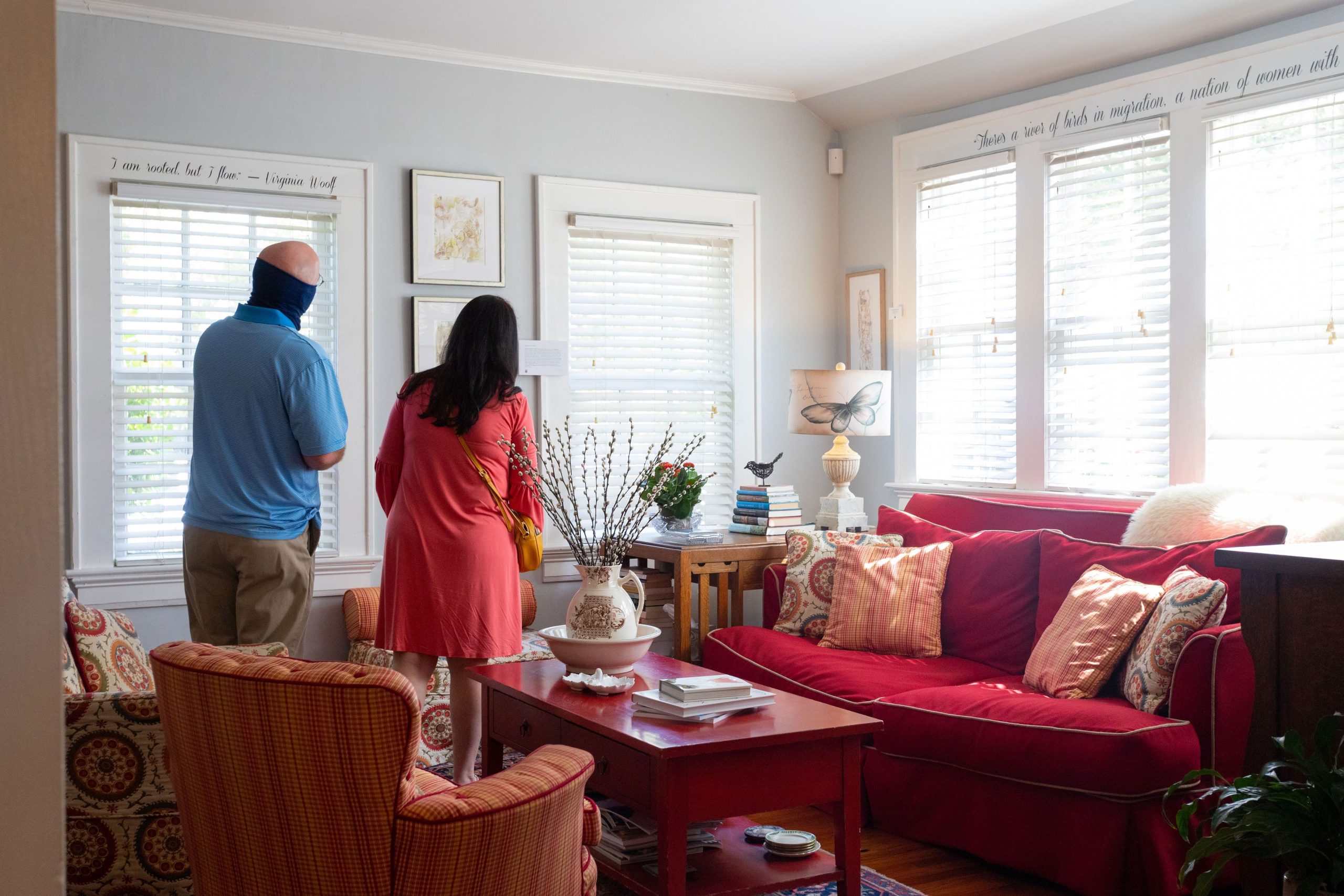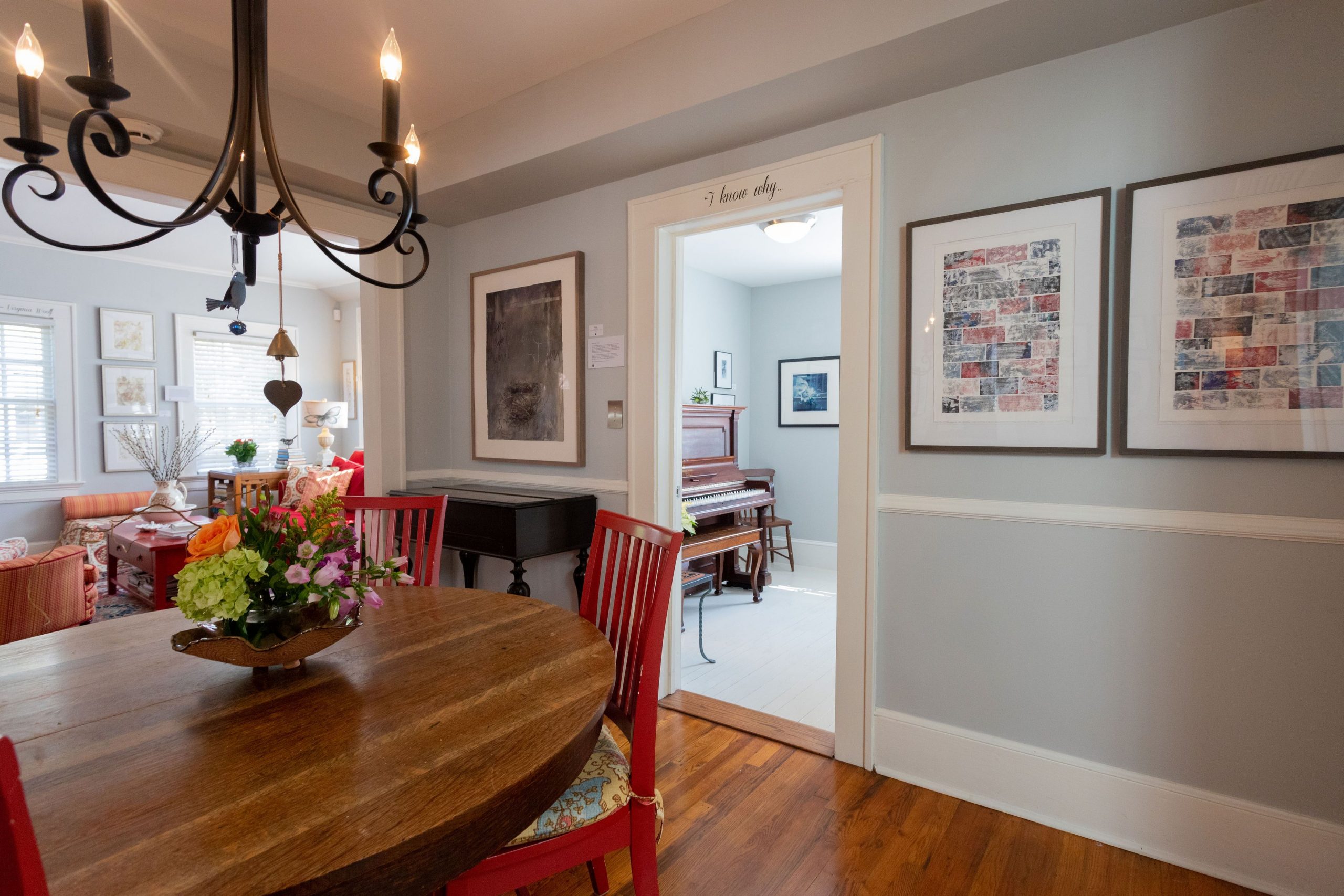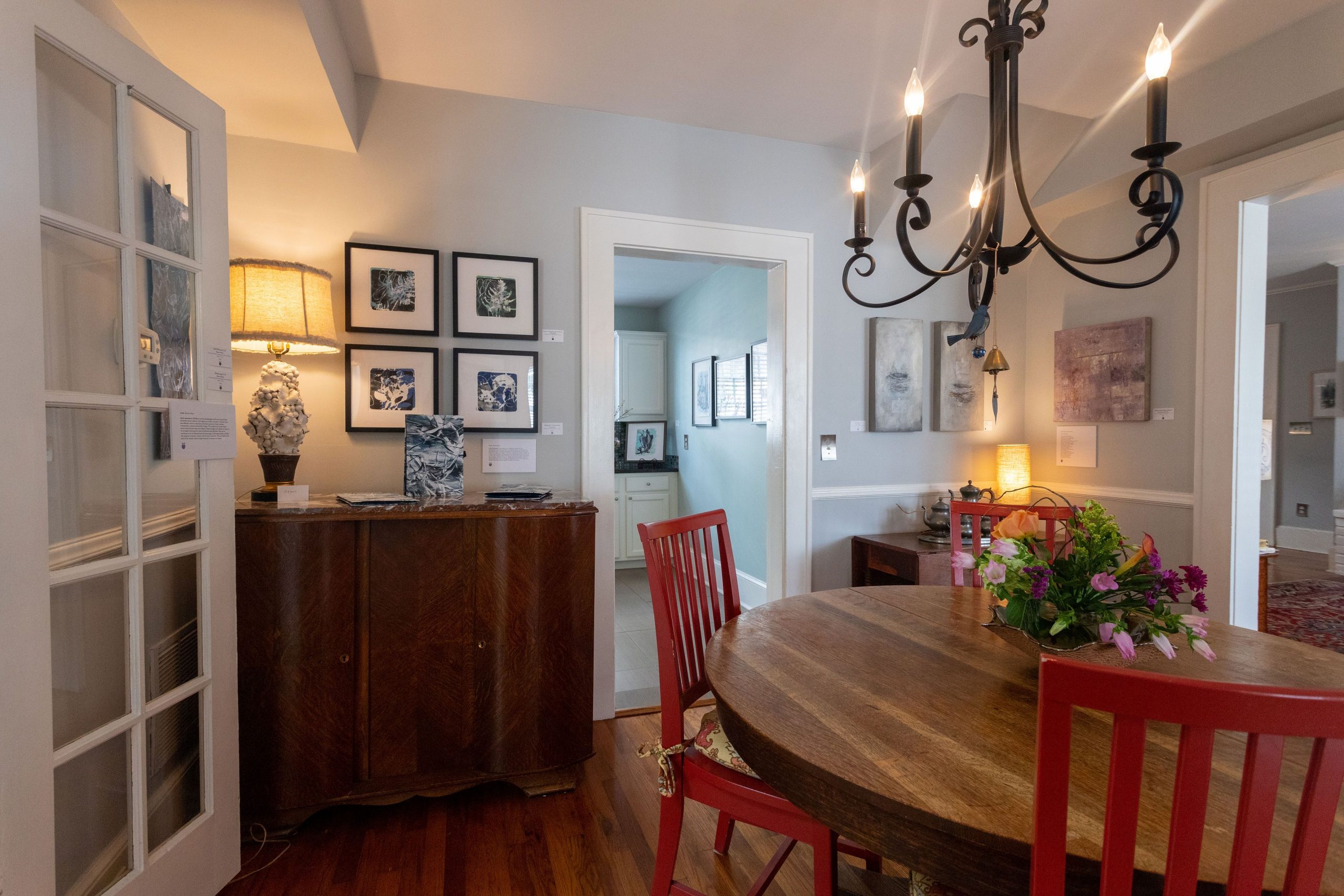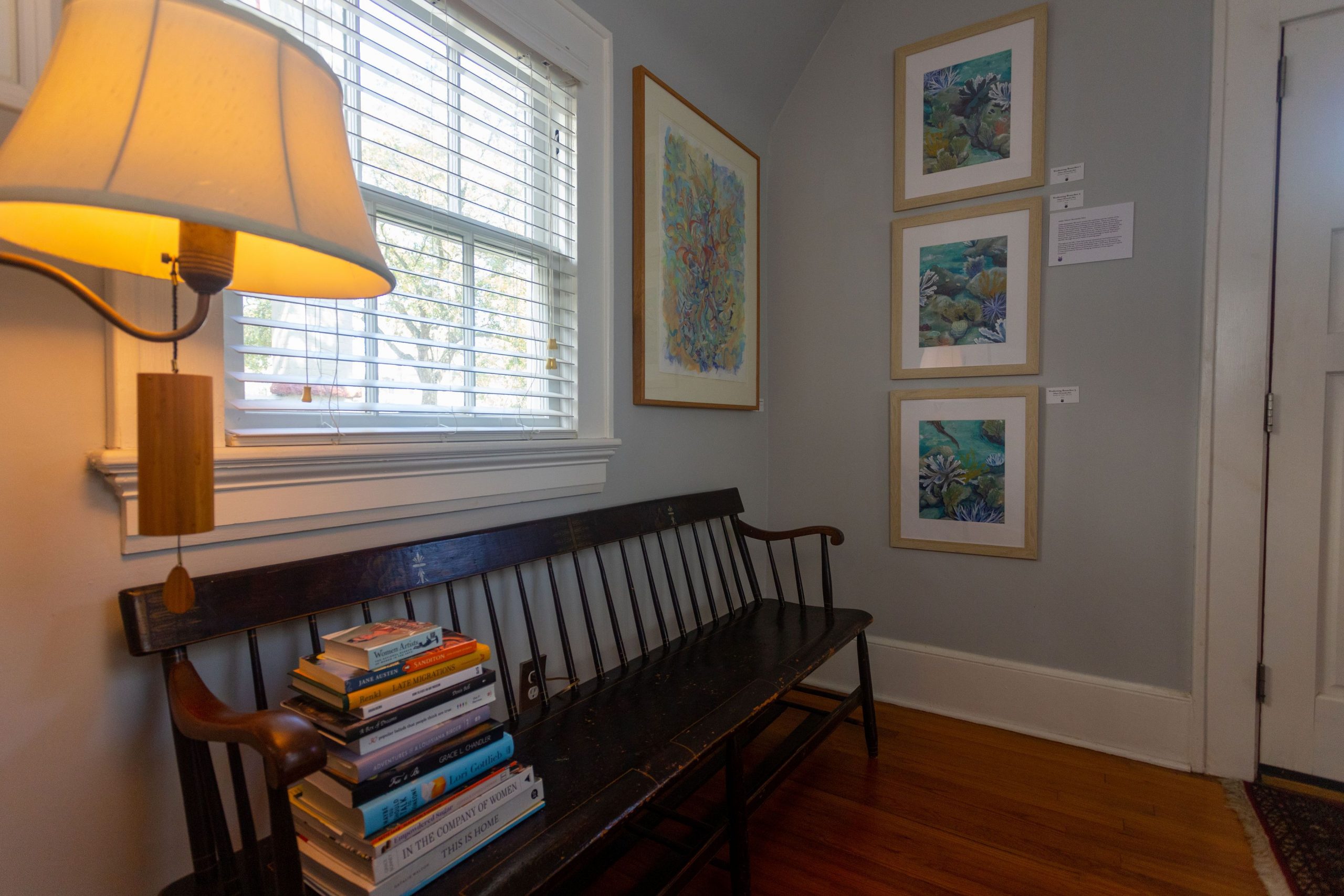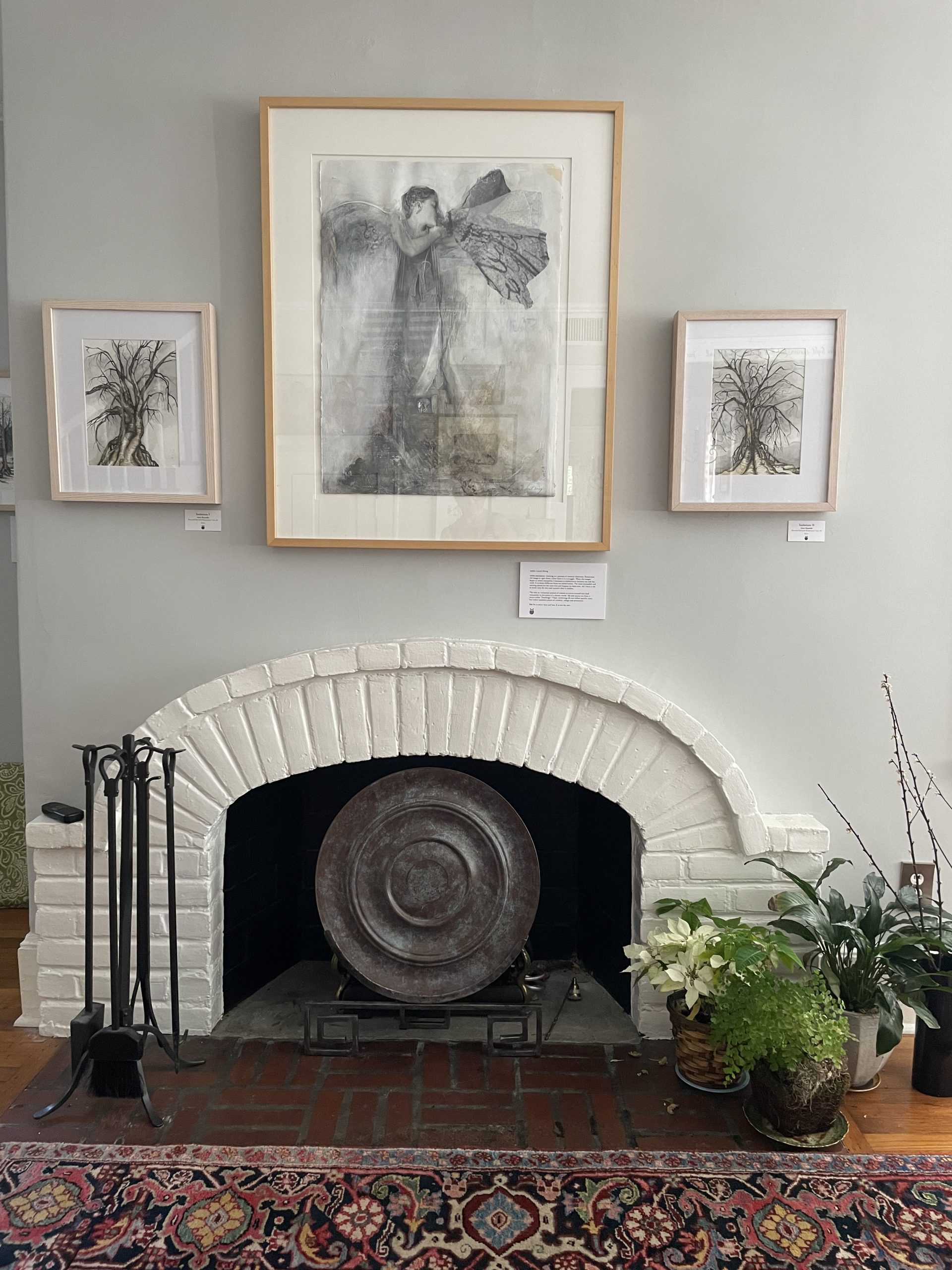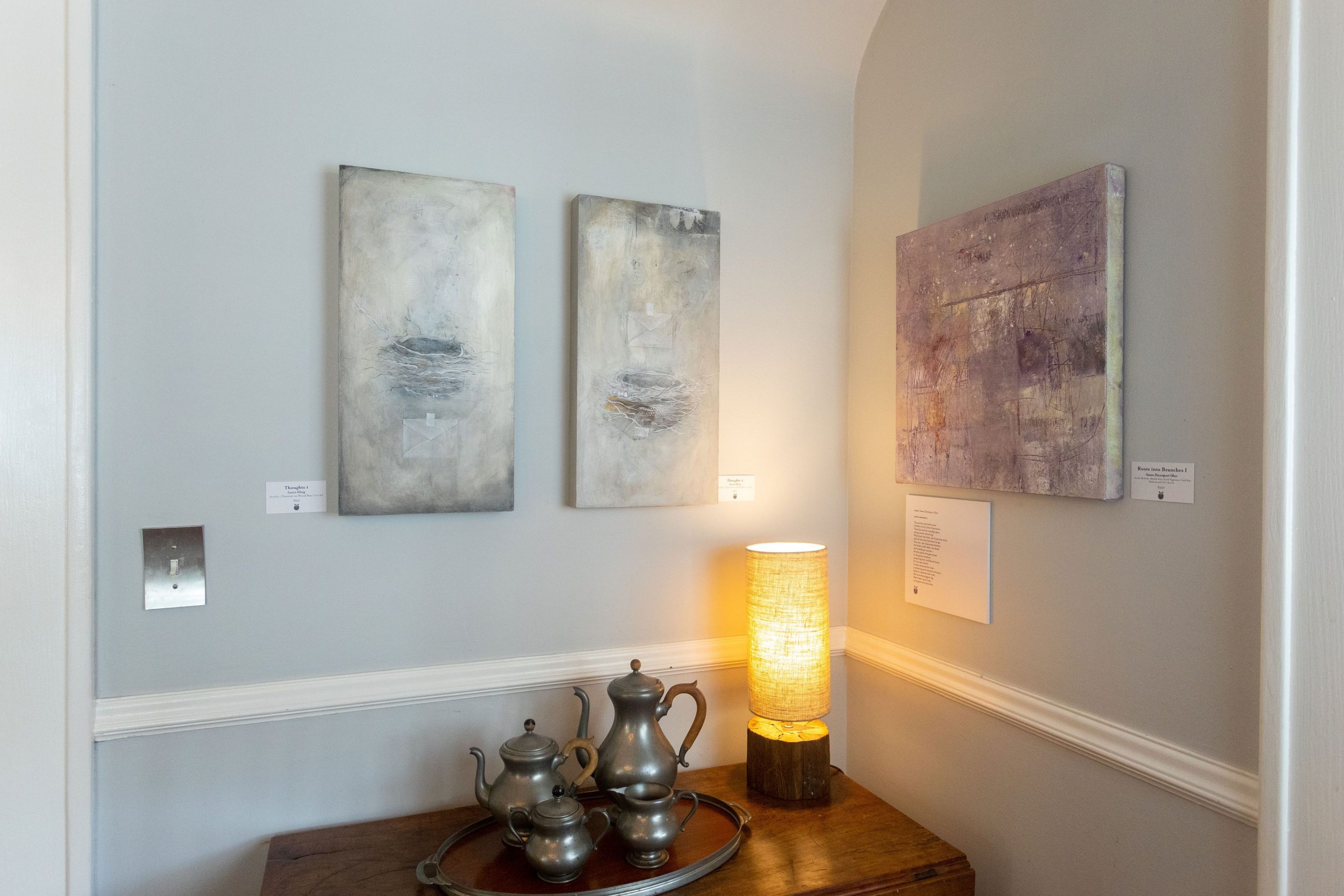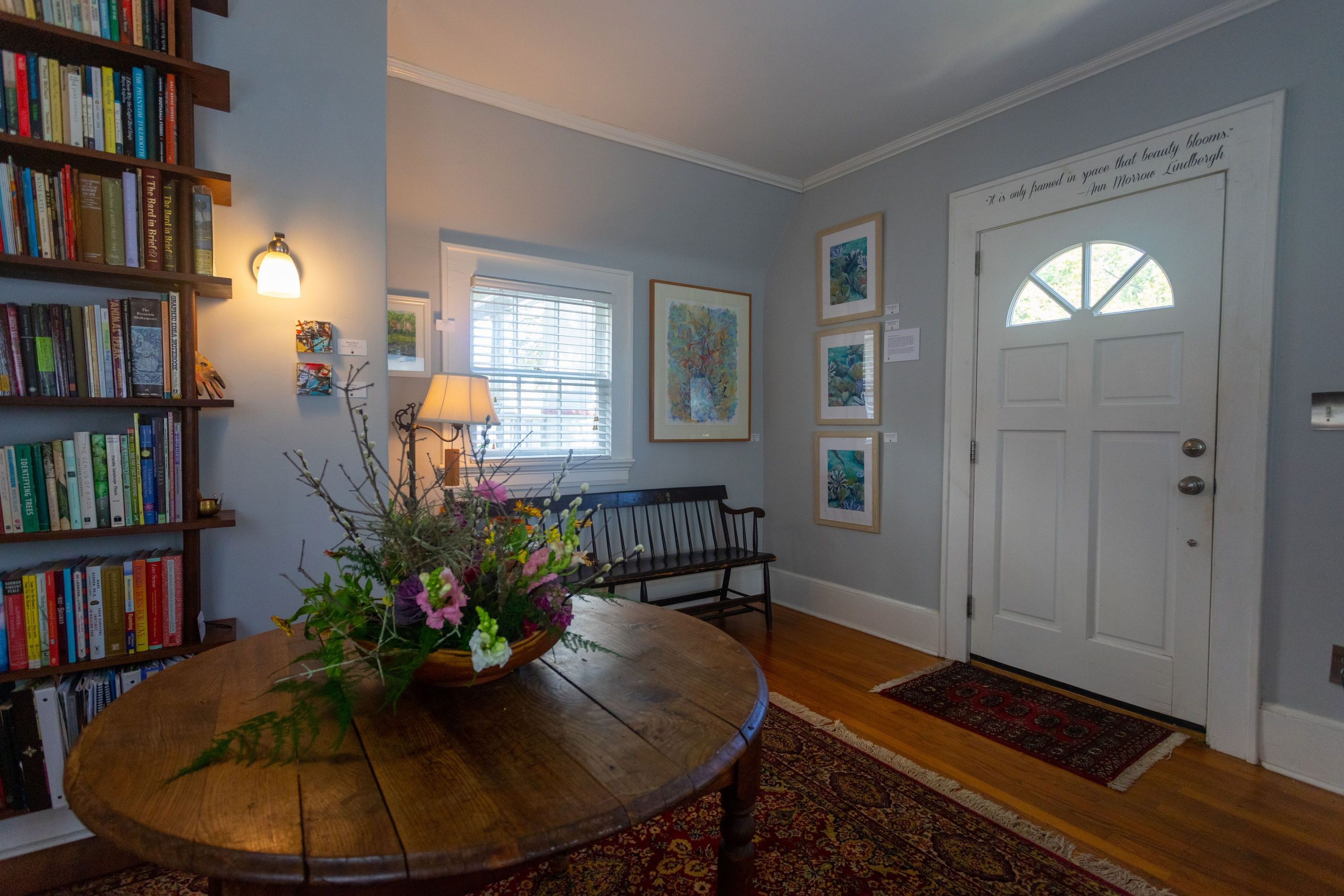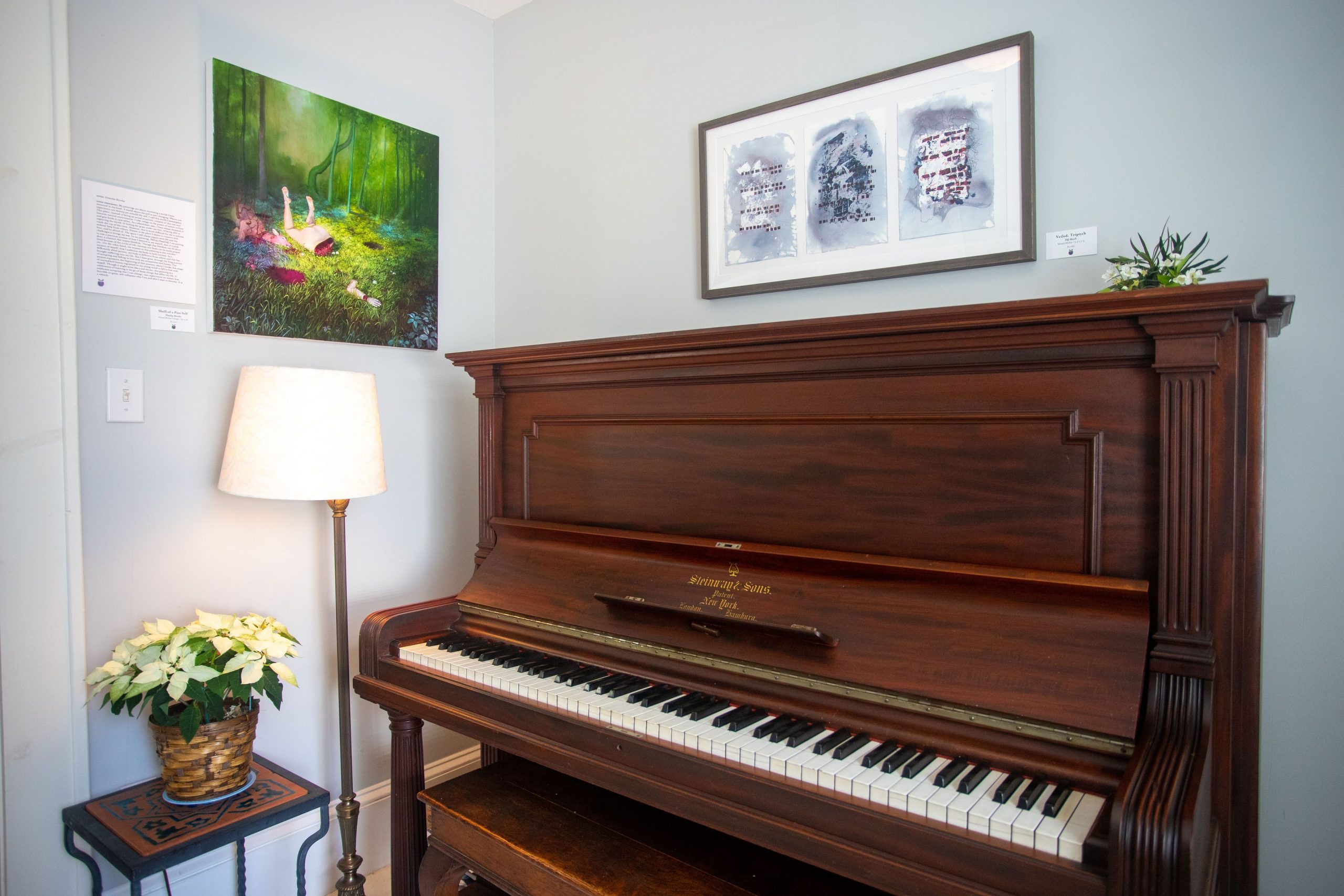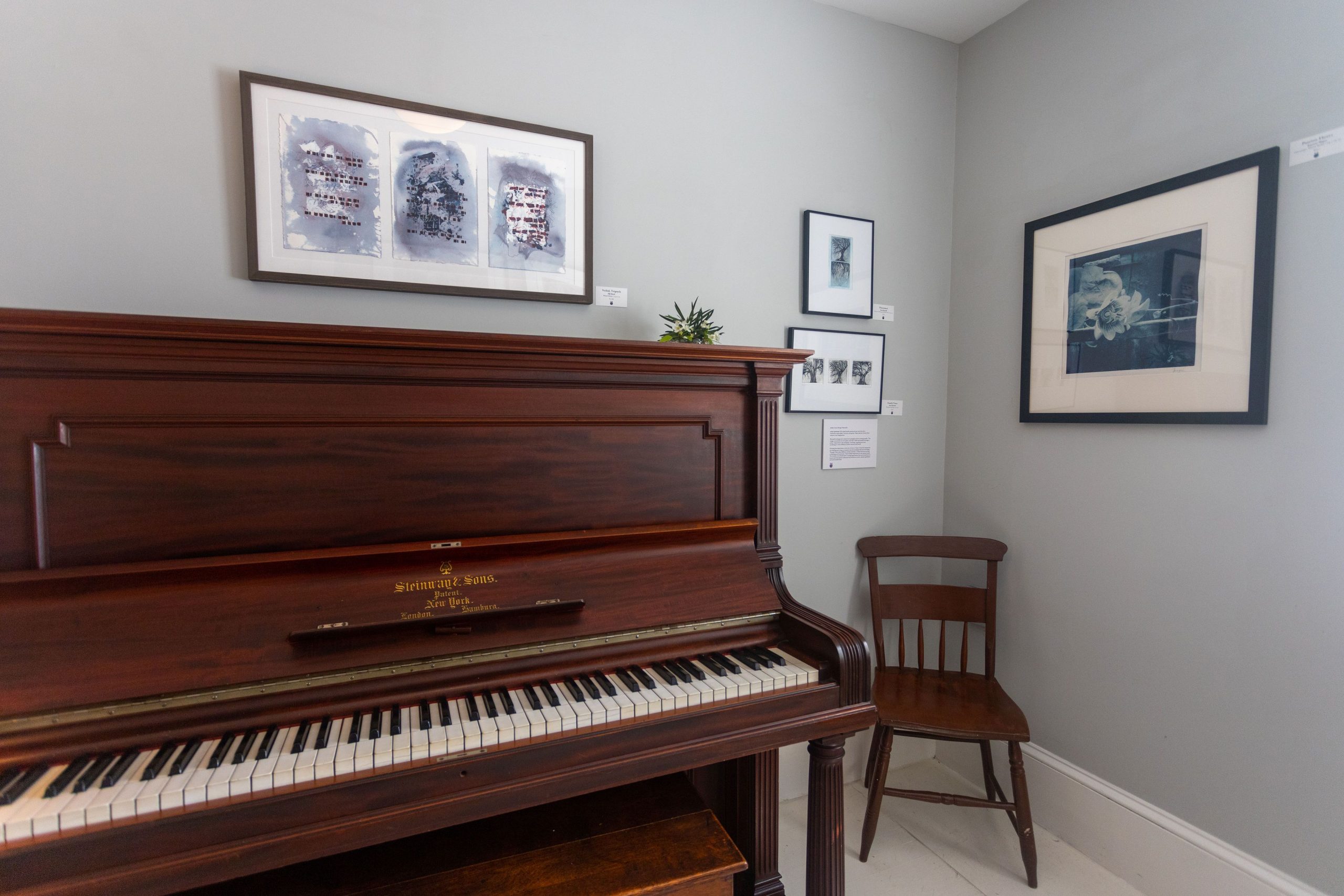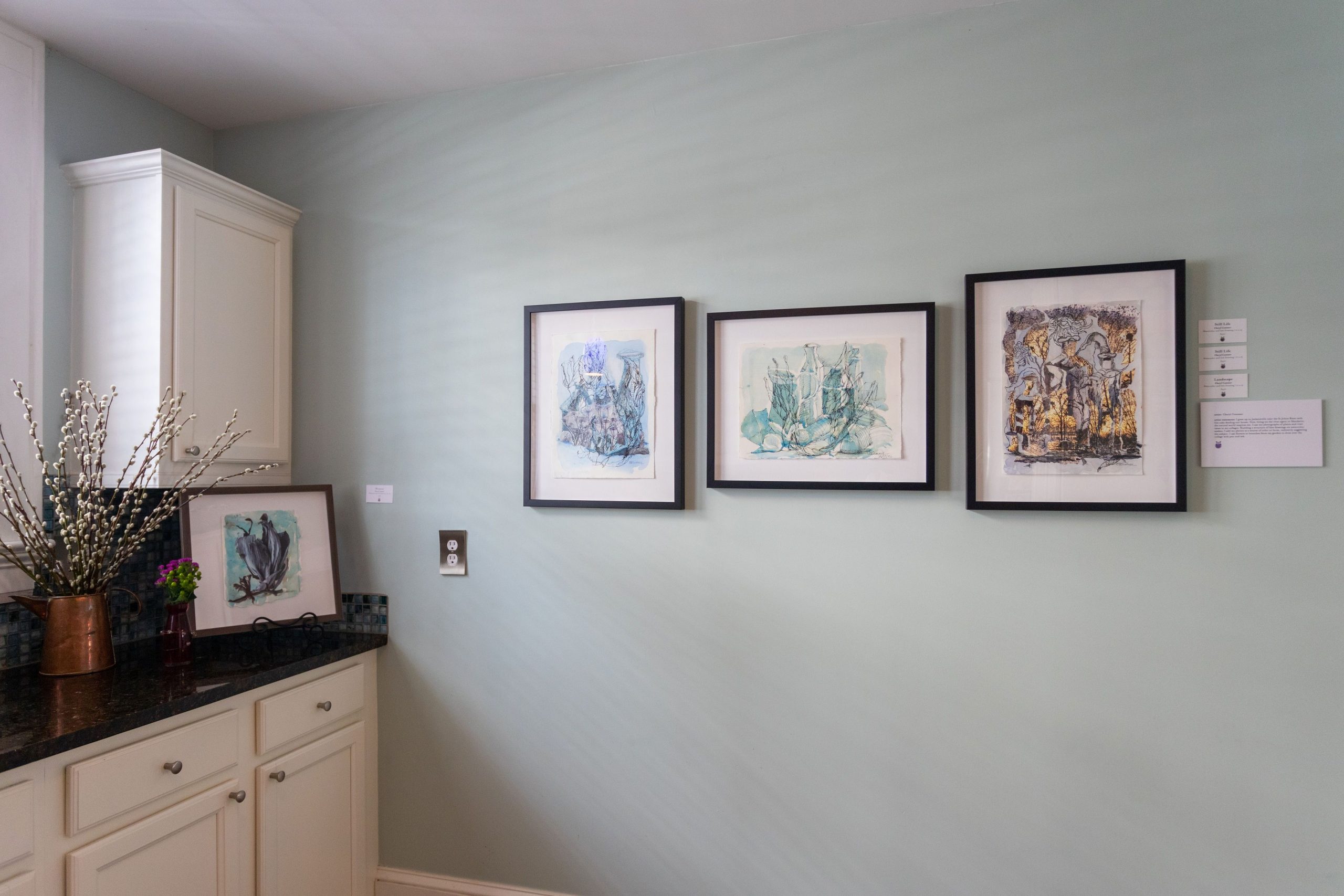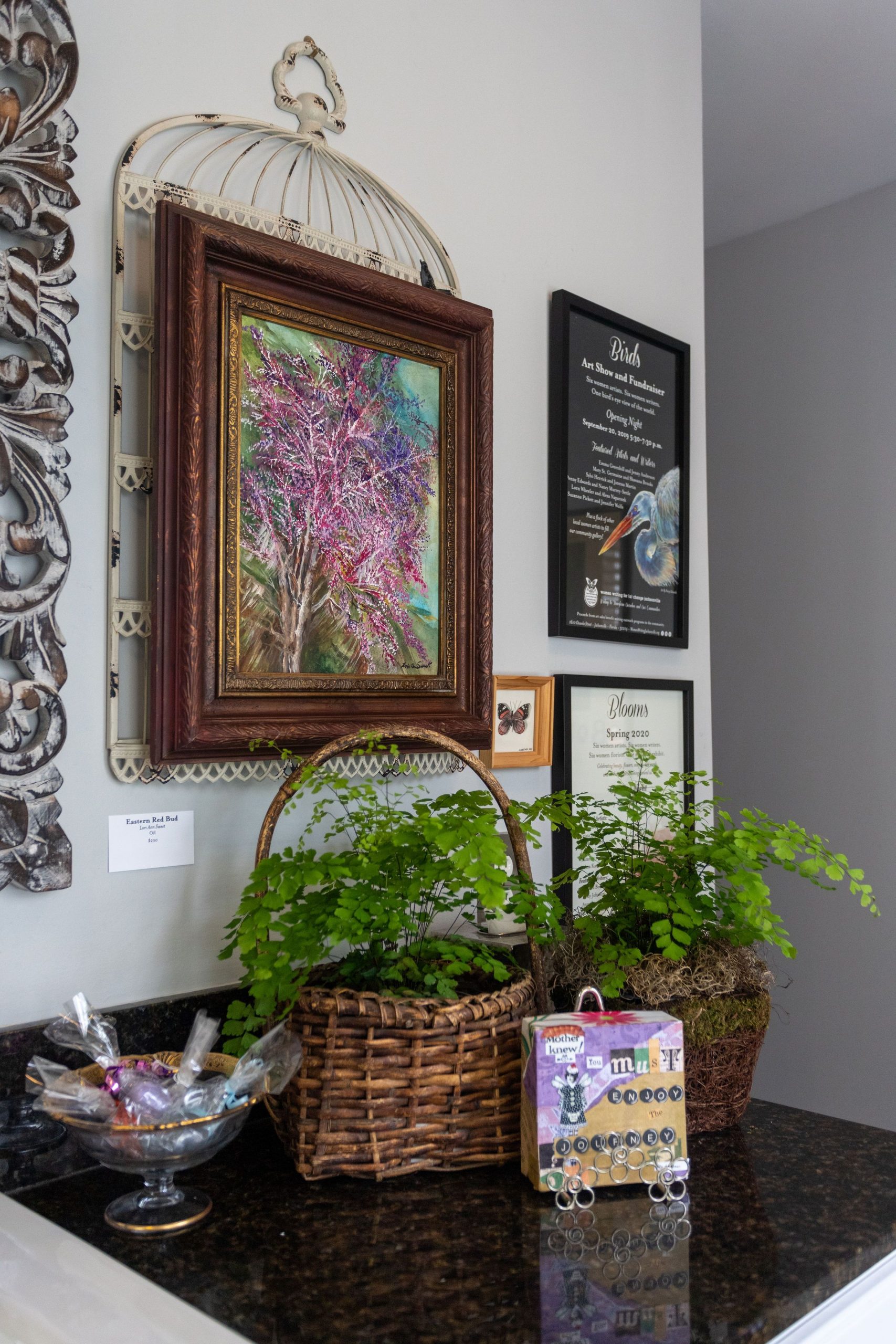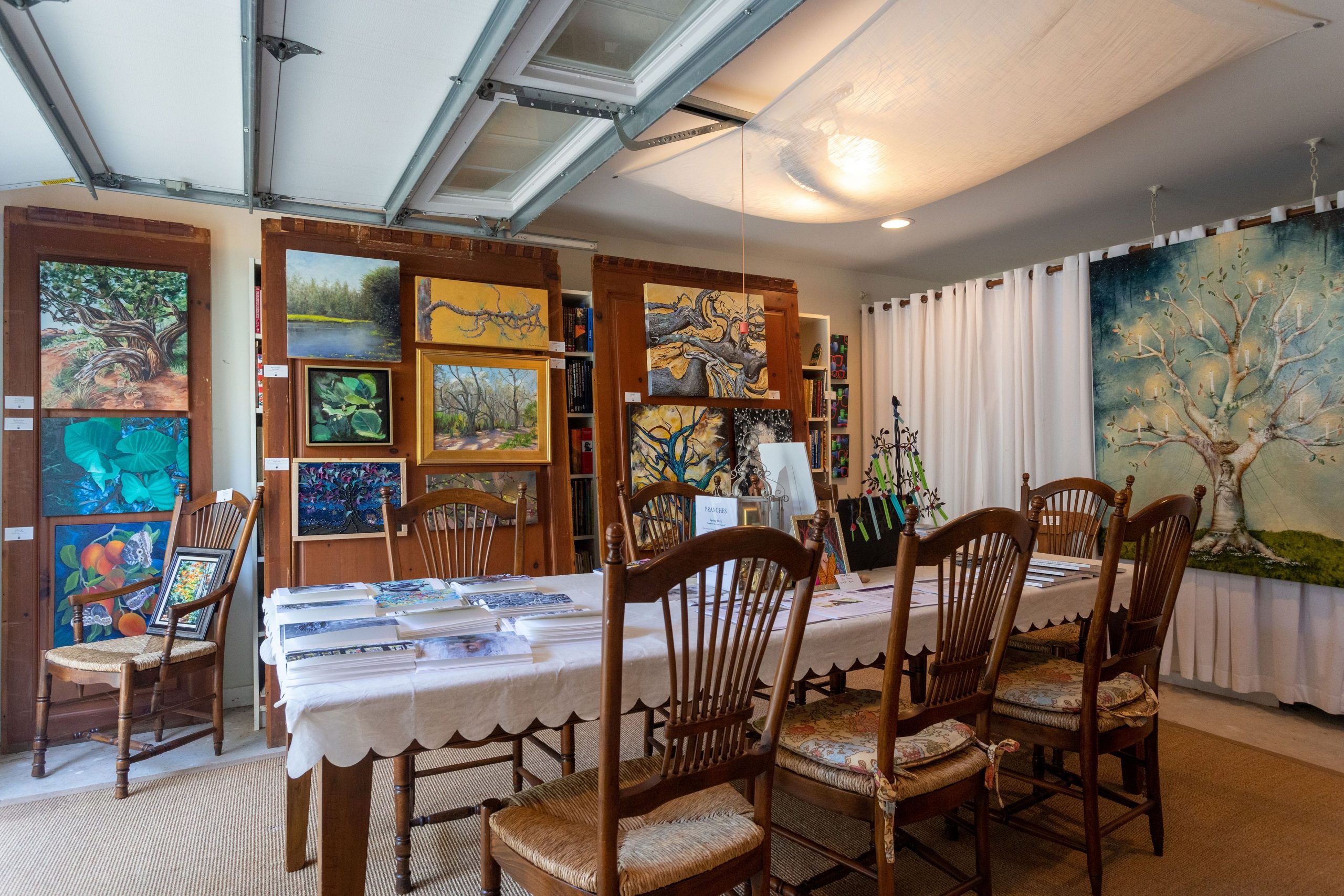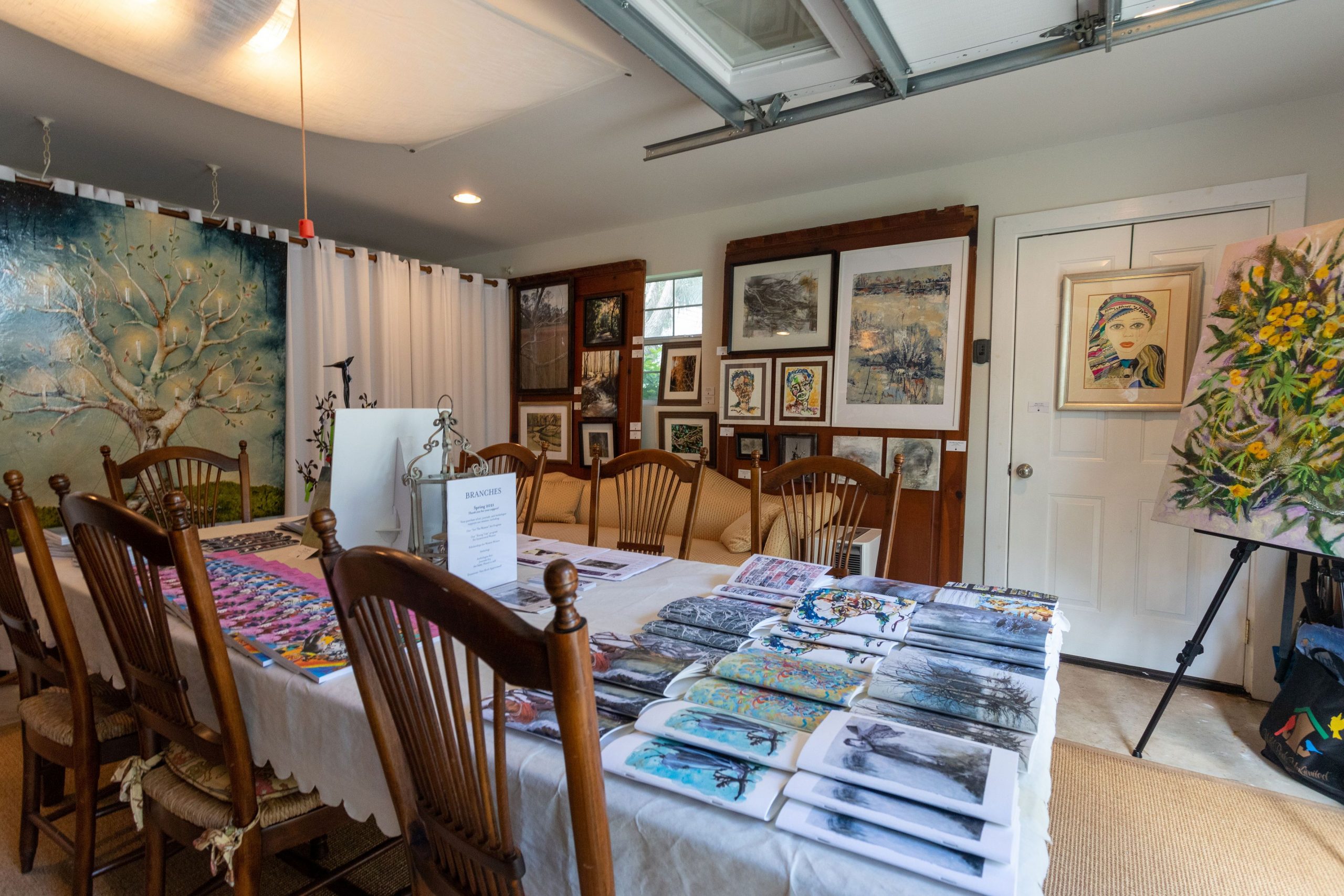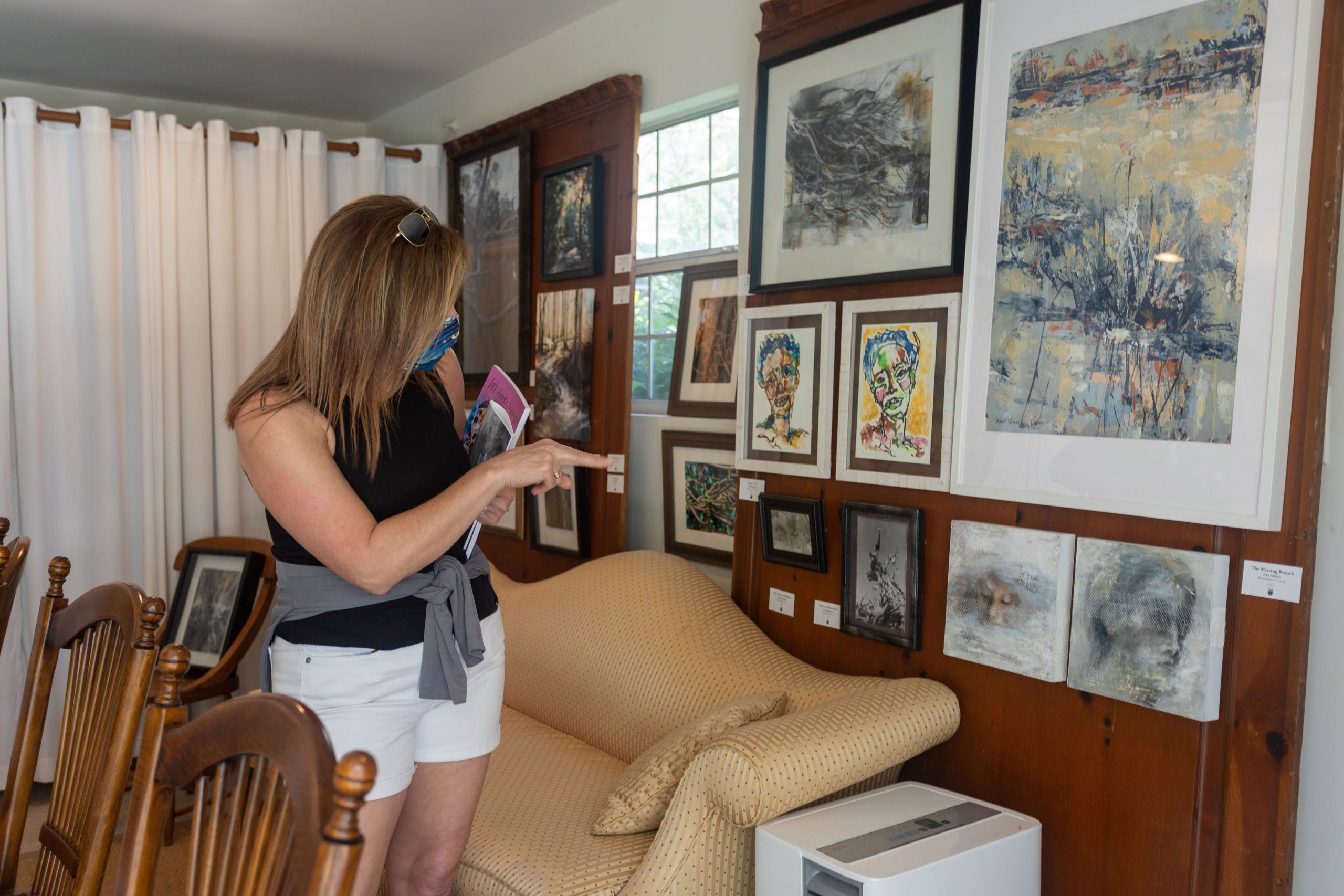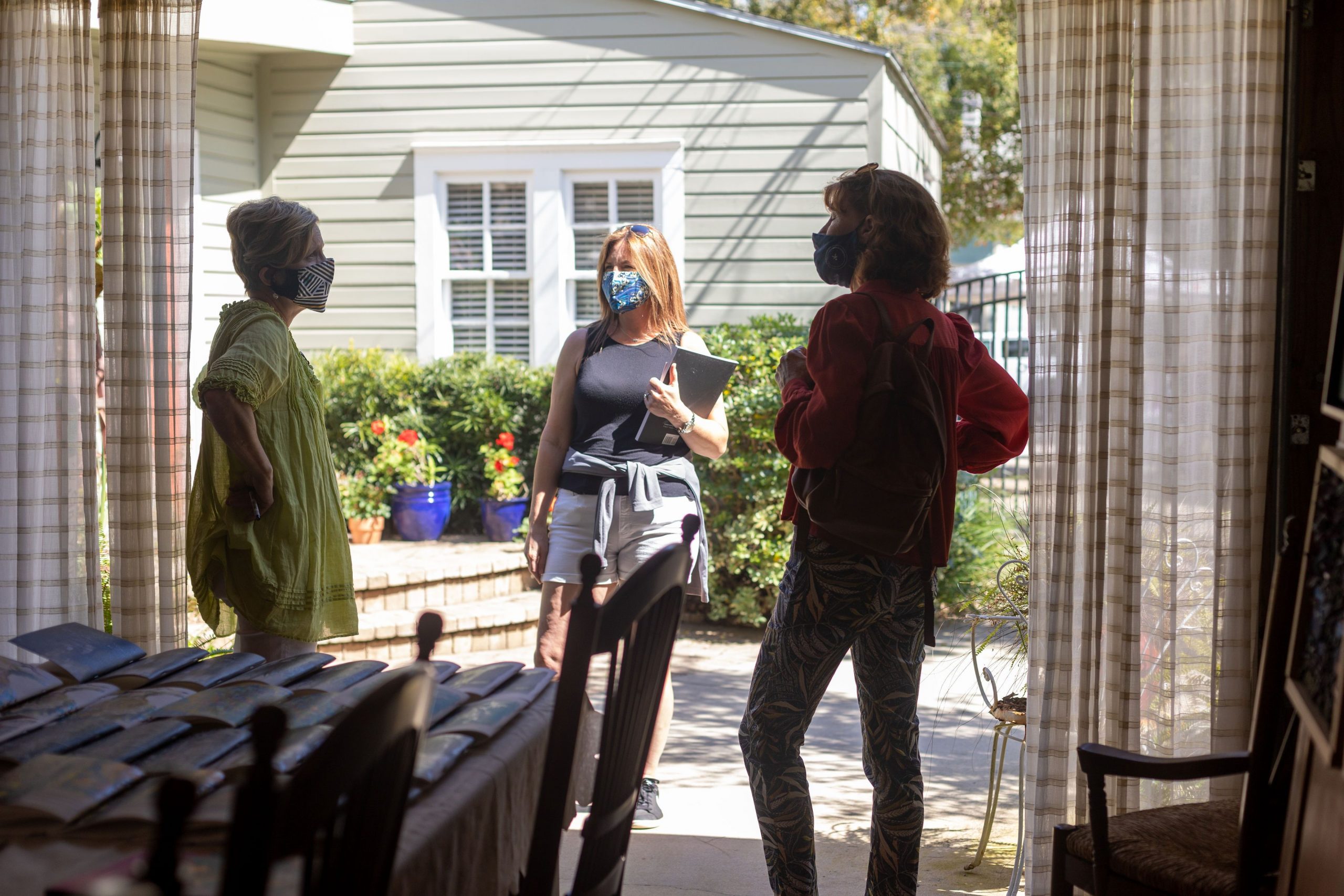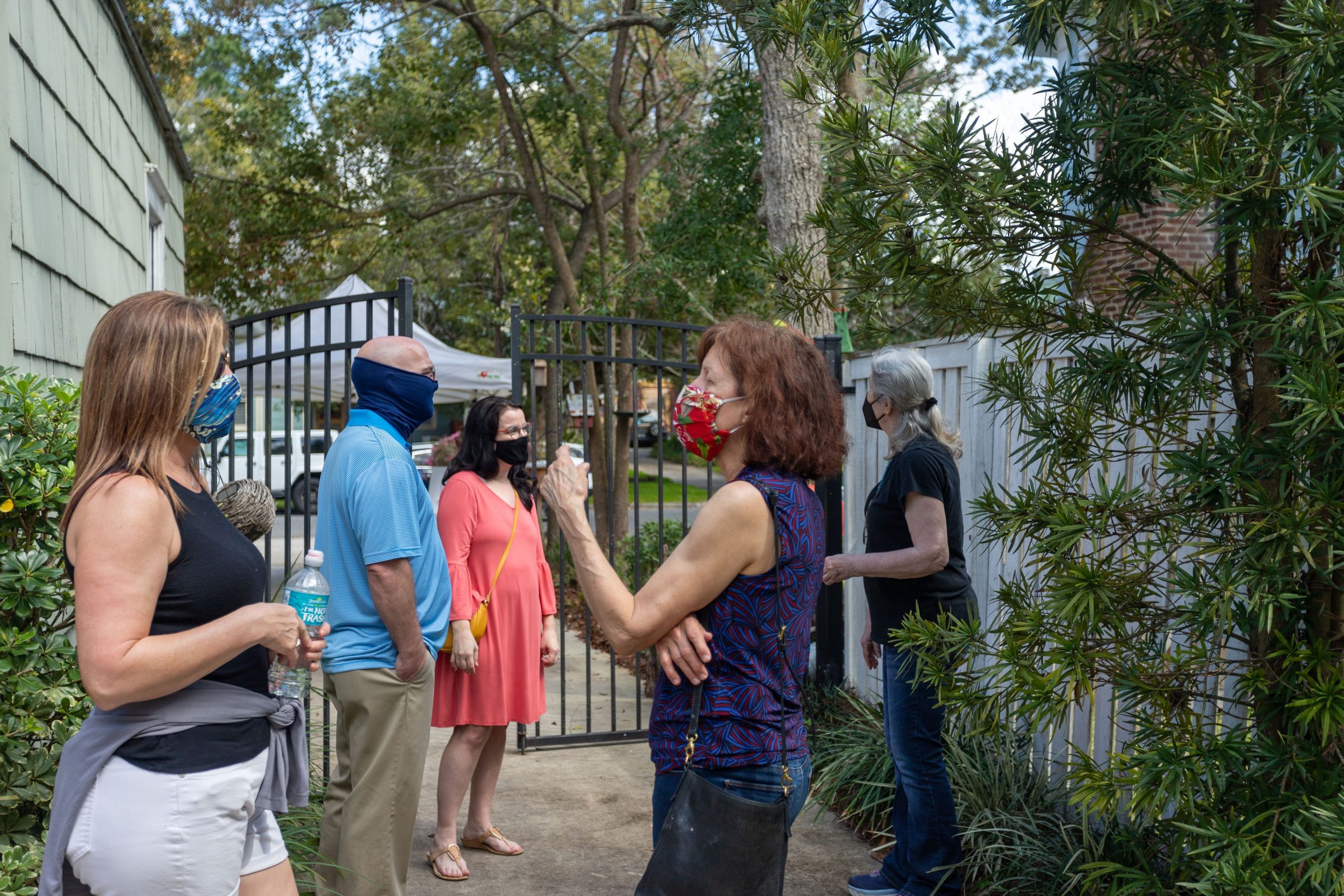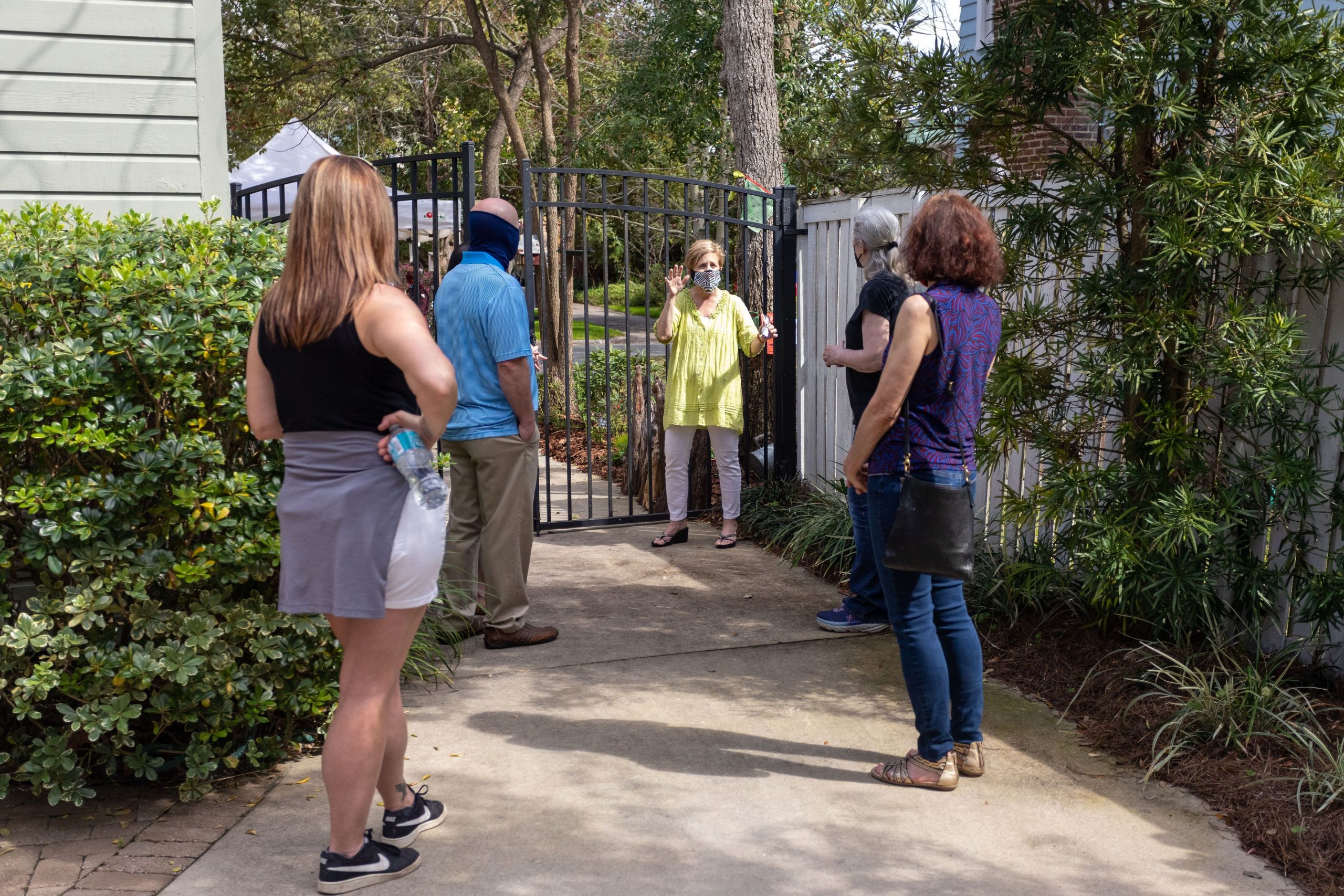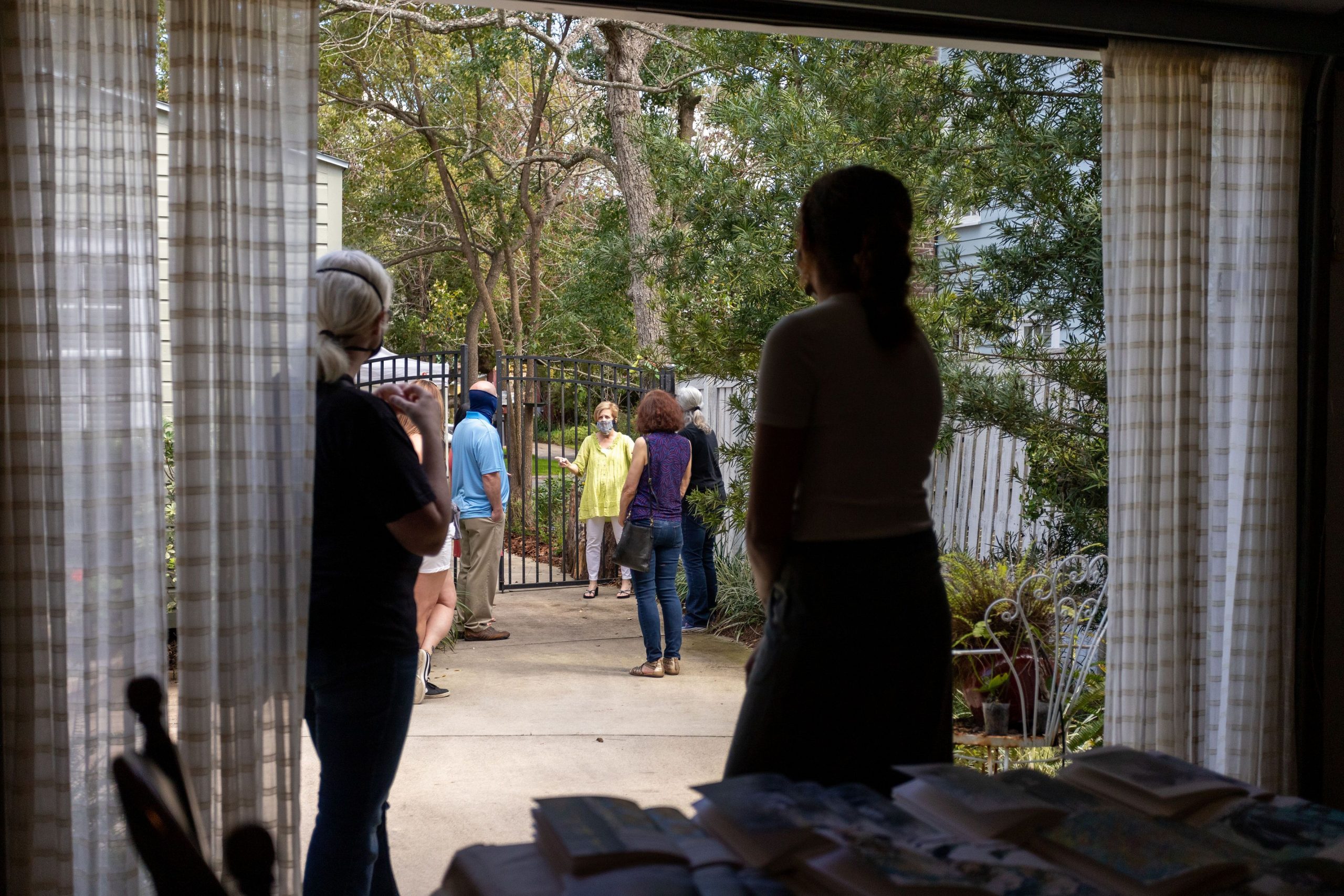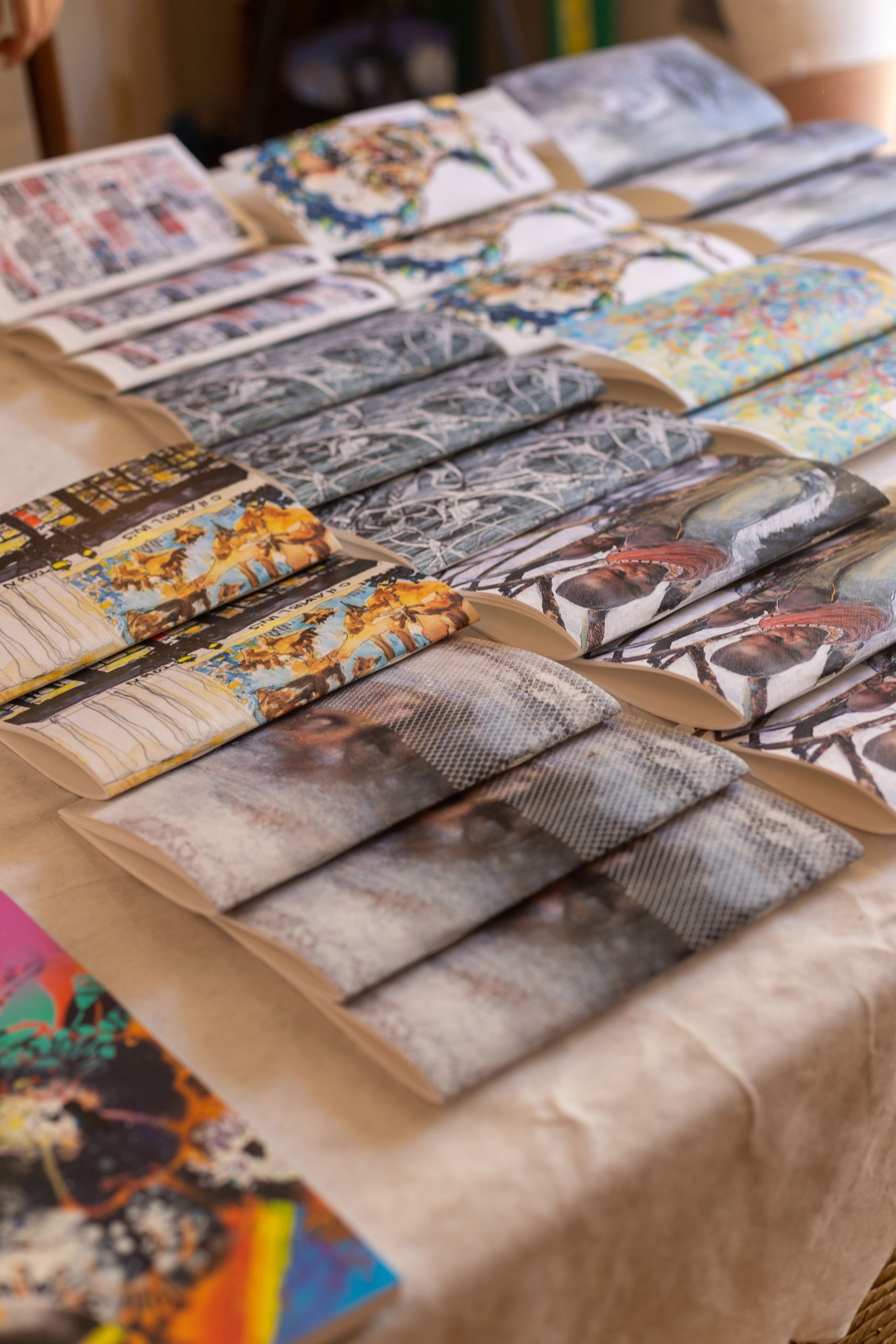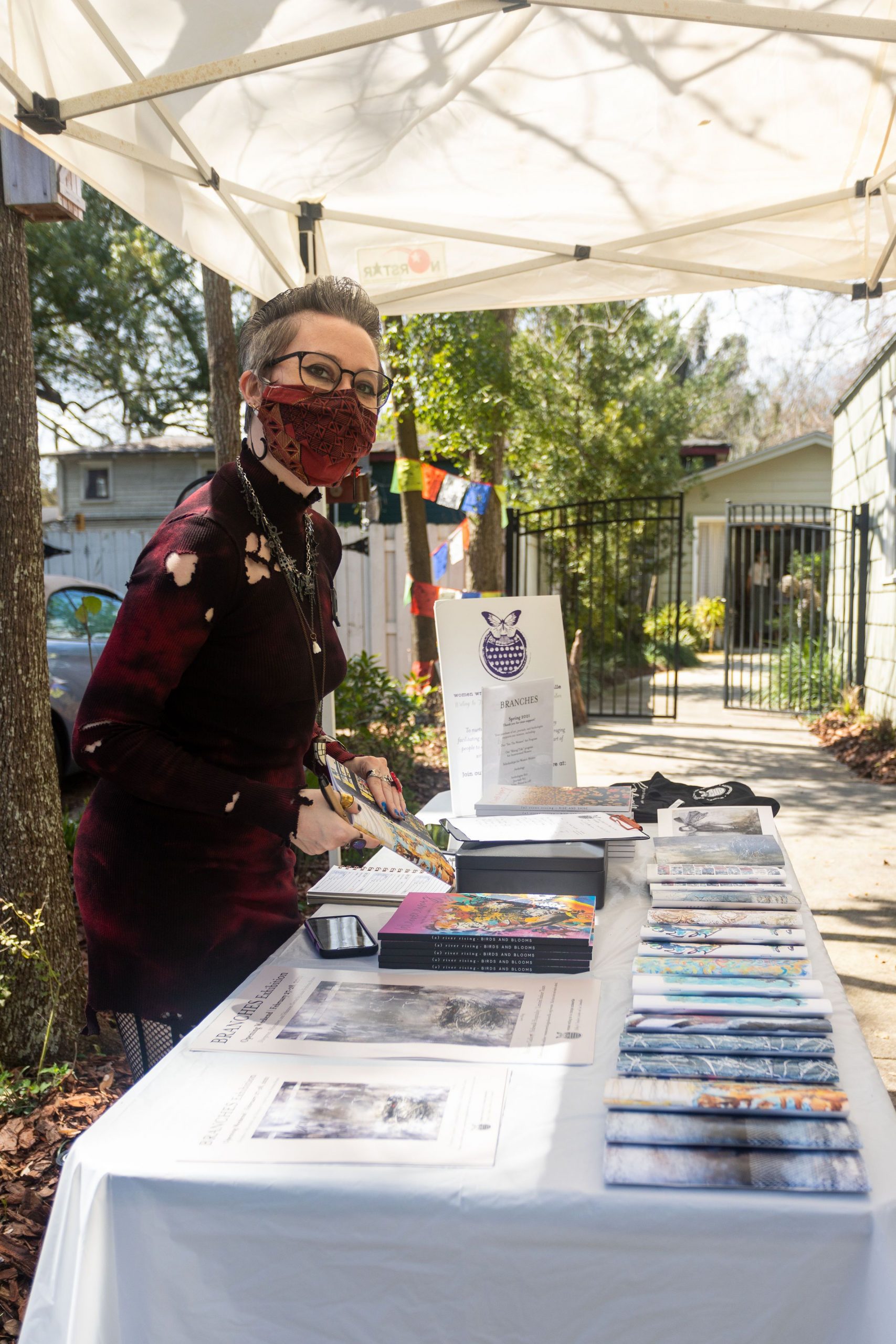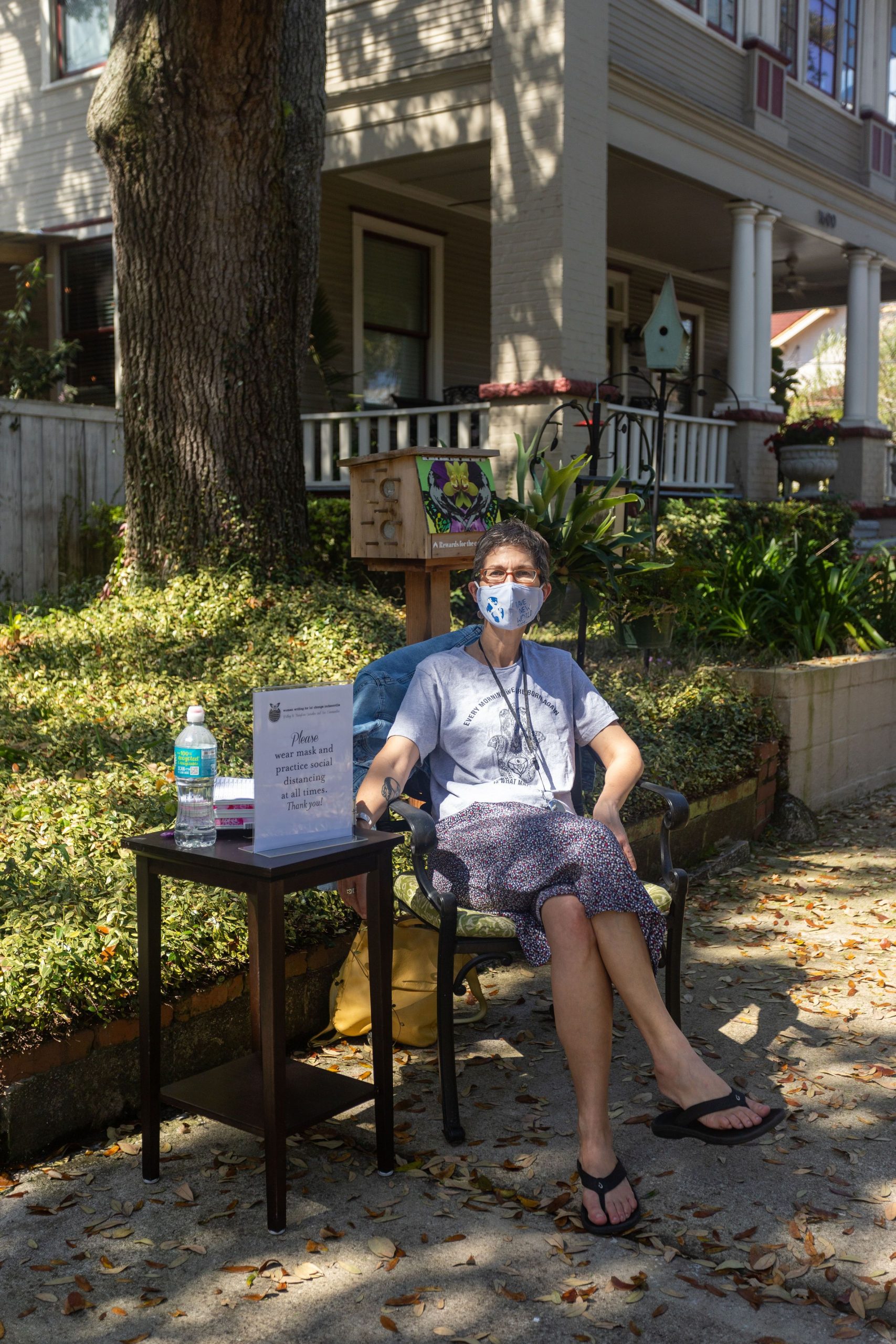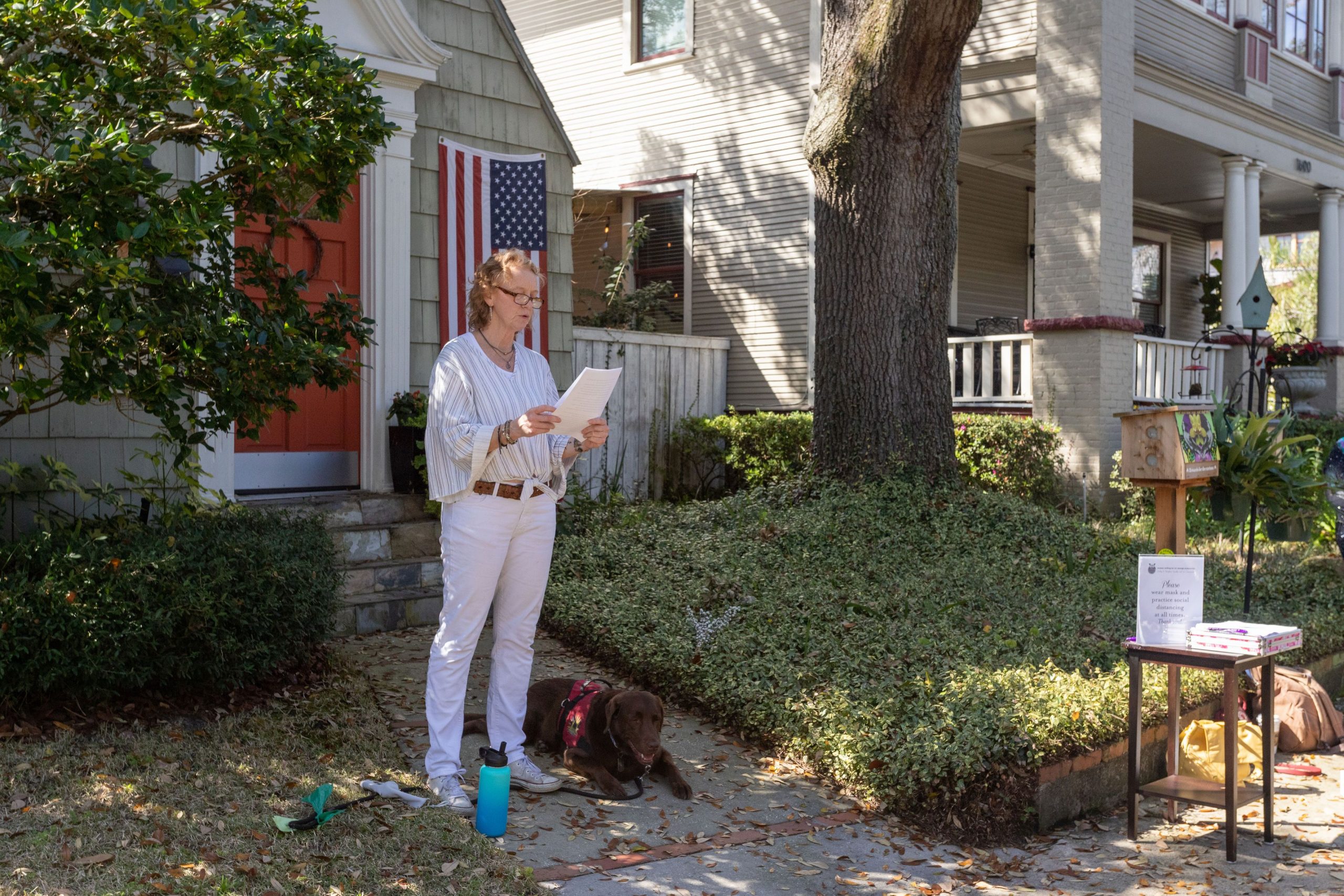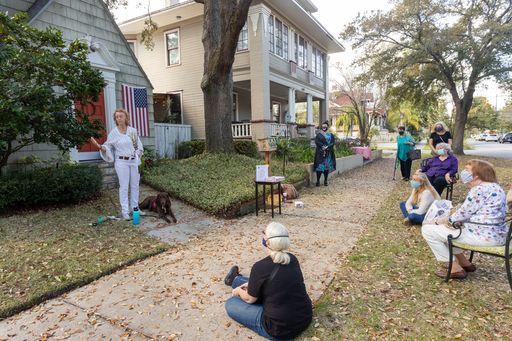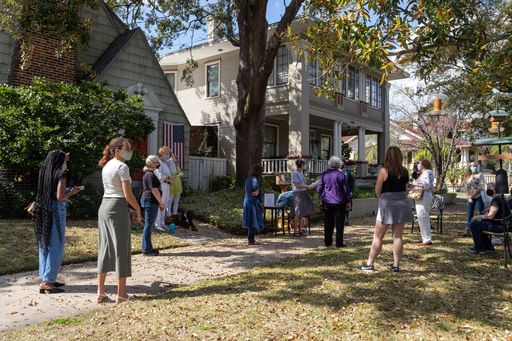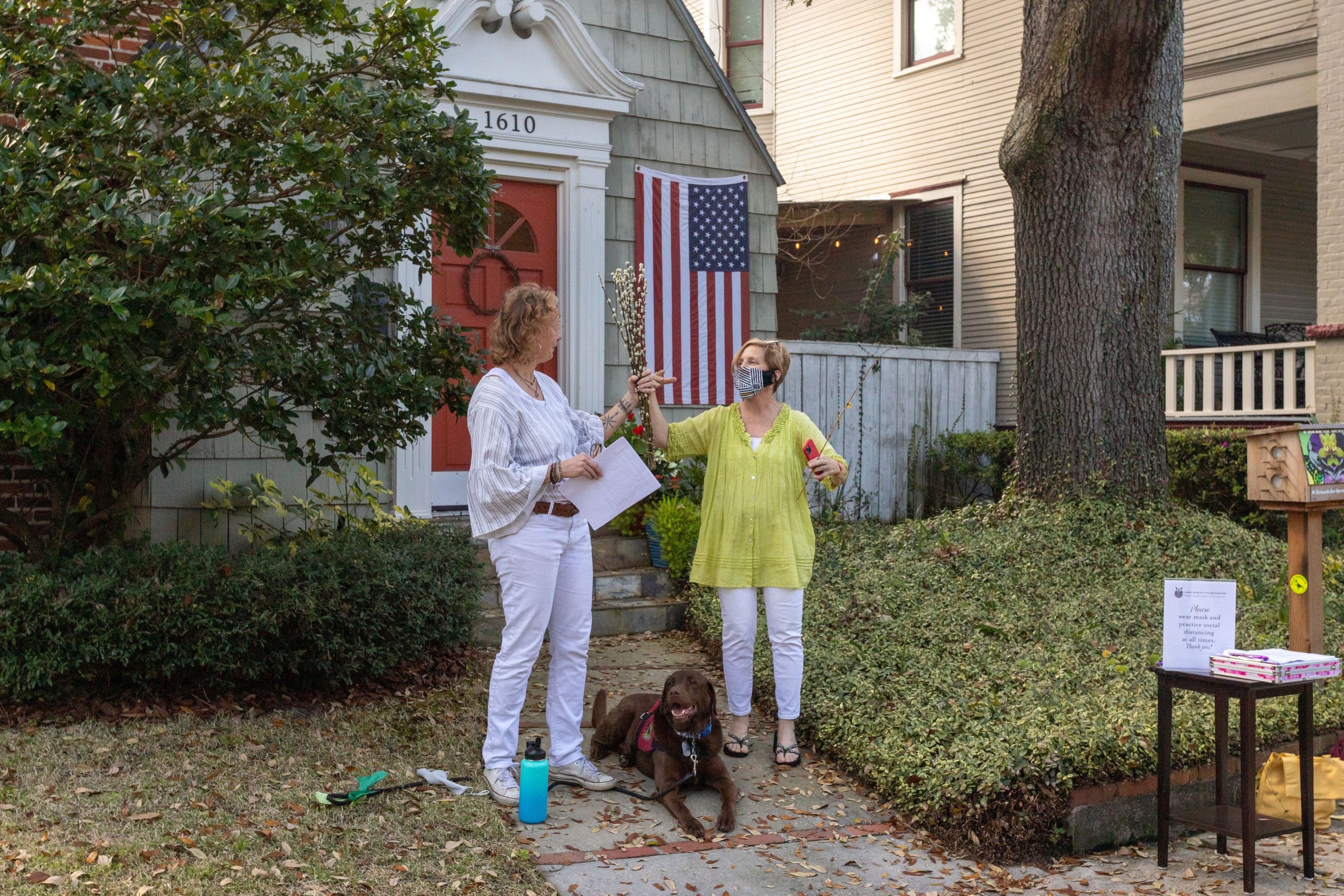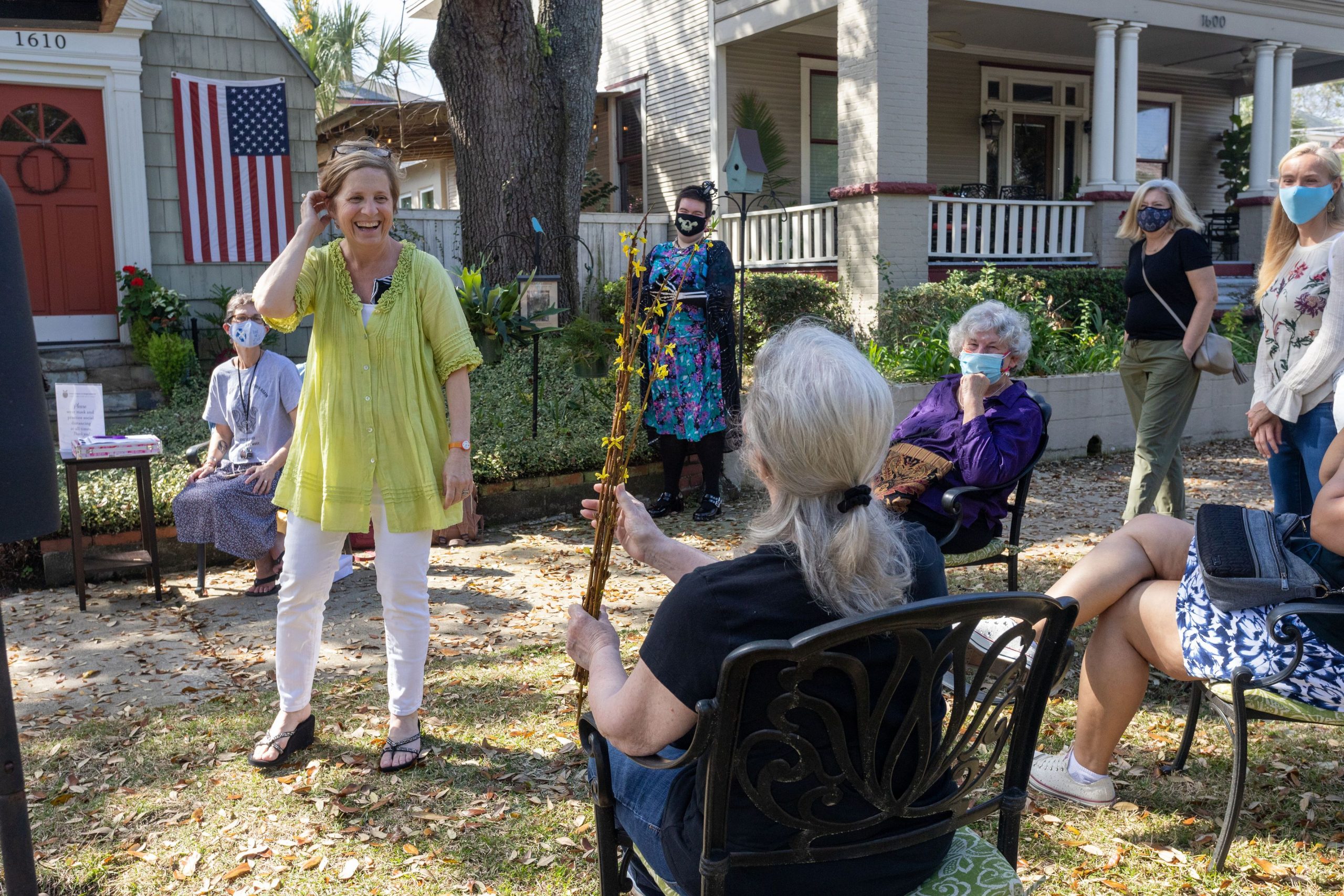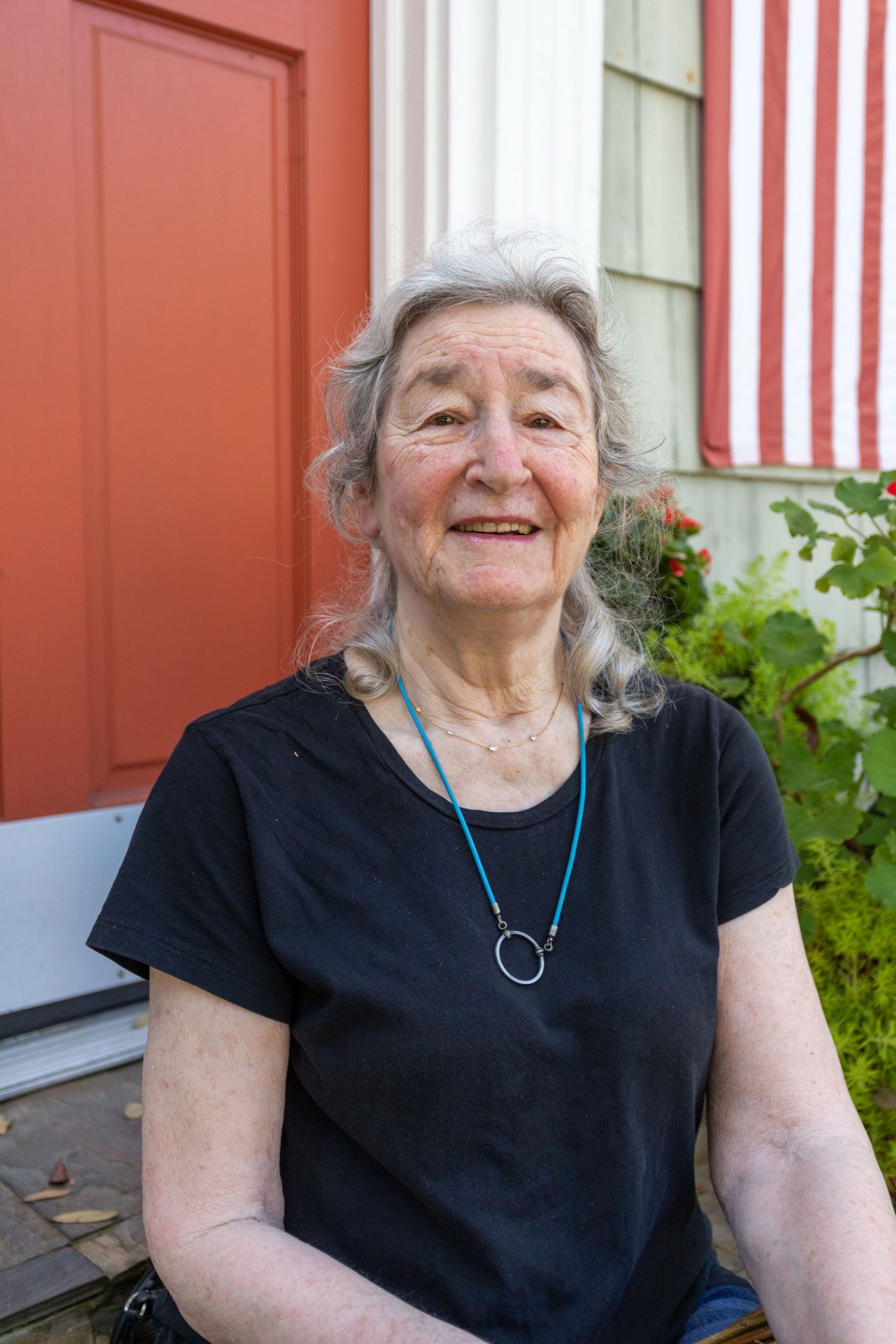 ---
Sidewalk Hospitality, Fall 2020
The Right to Vote!
Not all women were given the right to vote 100 years ago this year. That's why it's even more important than ever that we use this tool to raise ALL our voices! We launched our first Sidewalk Hospitality event for the fall season on August 23 with an outdoor artist talk by artist/attorney Deborah Reid on the roots of disenfranchisement (from a Constitutional Perspective). Ashantae Green, who is running for the Duval Soil and Water Conservation Board, also stopped by to talk about her passion for green living and governing. (All candidates were invited.) Deborah and Ashantae were able to chat with neighbors passing by as well as the artists dropping off their work for the amazing ROOTS Art Show, opening September 26.

---
Wine, Women, and Words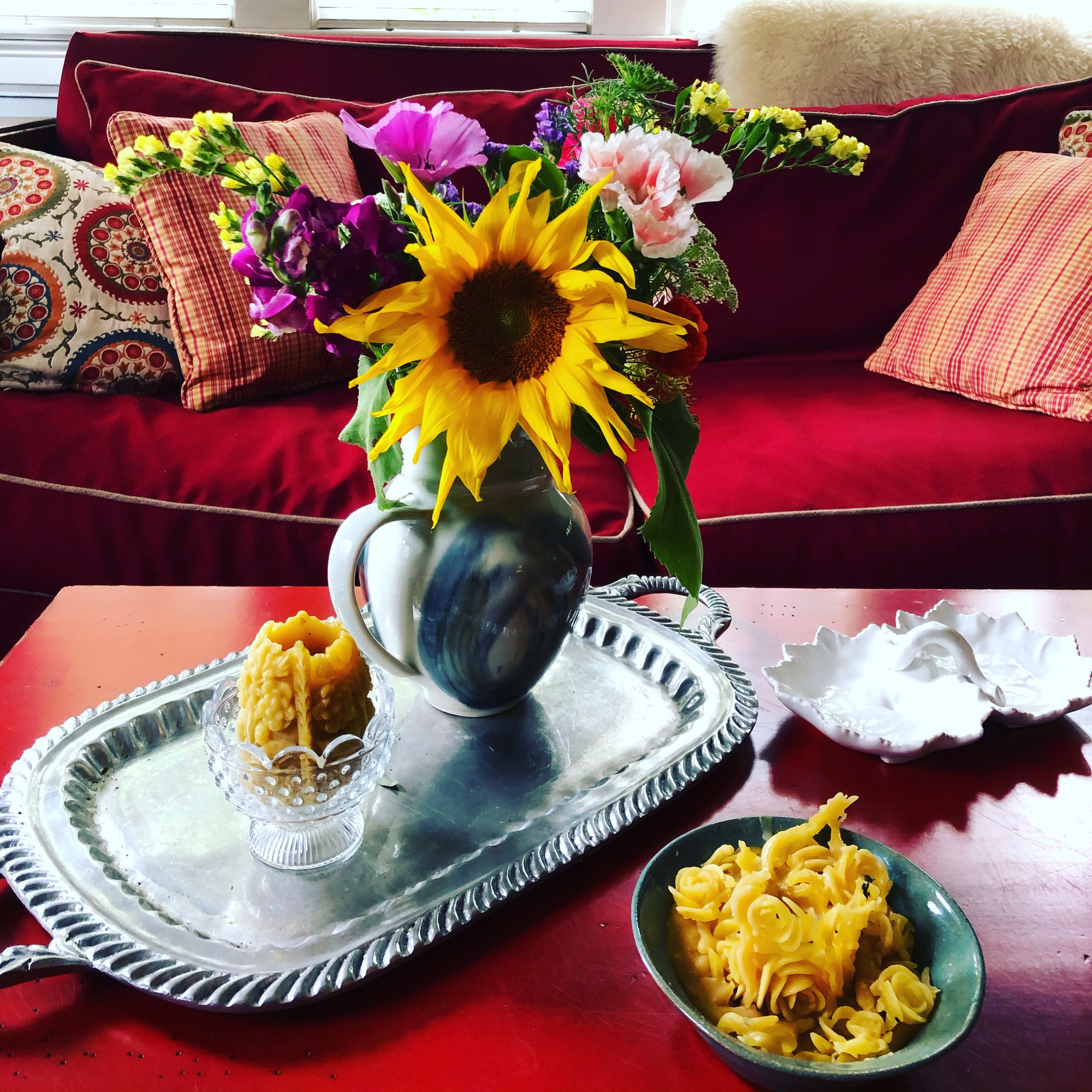 We actually had a super fun (2) Happy Hours Sunday, April 19, with 24 women collected for our Wine Women and Words virtual event! We each made our mocktail or cocktail at home (with recipes curated by the epicurean Camille, then had the pleasure of hearing the words of 7 women writers while viewing the art of 5 women artists. Then we were gifted by a song by the generous Jessica Pounds. What a joy to be able to retrofit our F2F world as a meaningful online event. With fresh flowers by Down to Earth Farm and the flexibility of our community (including folks zooming in all the way from Brooklyn and Cincinnati!), we were able to properly honor the feminine expression as it blooms here in Jacksonville. "See" you in the fall, somehow, some way, for our next WWW event! Thanks to our artists, writers, and participants!