"Almost everything will work again if you unplug it for a few minutes, including you!"
—Anne LaMott
First Class Starts Thursday
Nourish Your Soul In Our Fall Classes
Writing in Community Will Inspire Your Year
Our first class starts this Thursday with the goal of empowering and inspiring teachers, facilitators, and space-holders as they kick off the academic year. Teachers are reporting ever greater levels of burnout. Facing a new year of curriculum change and challenge, especially here in Florida, can be daunting. This series will give teachers (and other folks) a chance to reflect on the gifts and strengths they bring to the classroom and a recipe for community success. (Did we mention the optional hike in the woods? And the chance to participate in a cookbook project? Yes, please!) Two spots left. LEARN MORE HERE.
Write, Connect, Thrive: Find Your People In Our Classes!
Find your community in our fall classes. We're inspired by (but not limited to) the theme of our fall art exhibition, titled "Metamorphosis: The Art of (a) Change," curated by Tatiana Kitchen. We are celebrating 10 years of Women Writing for (a) Change in Jacksonville! Our core classes will be based on the book 'Writing Down the Bones: Freeing the Writer Within' by Natalie Goldberg. All levels of writers are encouraged to attend.

Find your people. Find your writing voice. Find a supportive community. We've got a seat for you in the circle.

REGISTER FOR ALL CLASSES HERE OR JUST LEARN MORE
—Jennifer Wolfe, Executive Director,
Women Writing for (a) Change Jacksonville
p.s. news update and photos below!
Fall Classes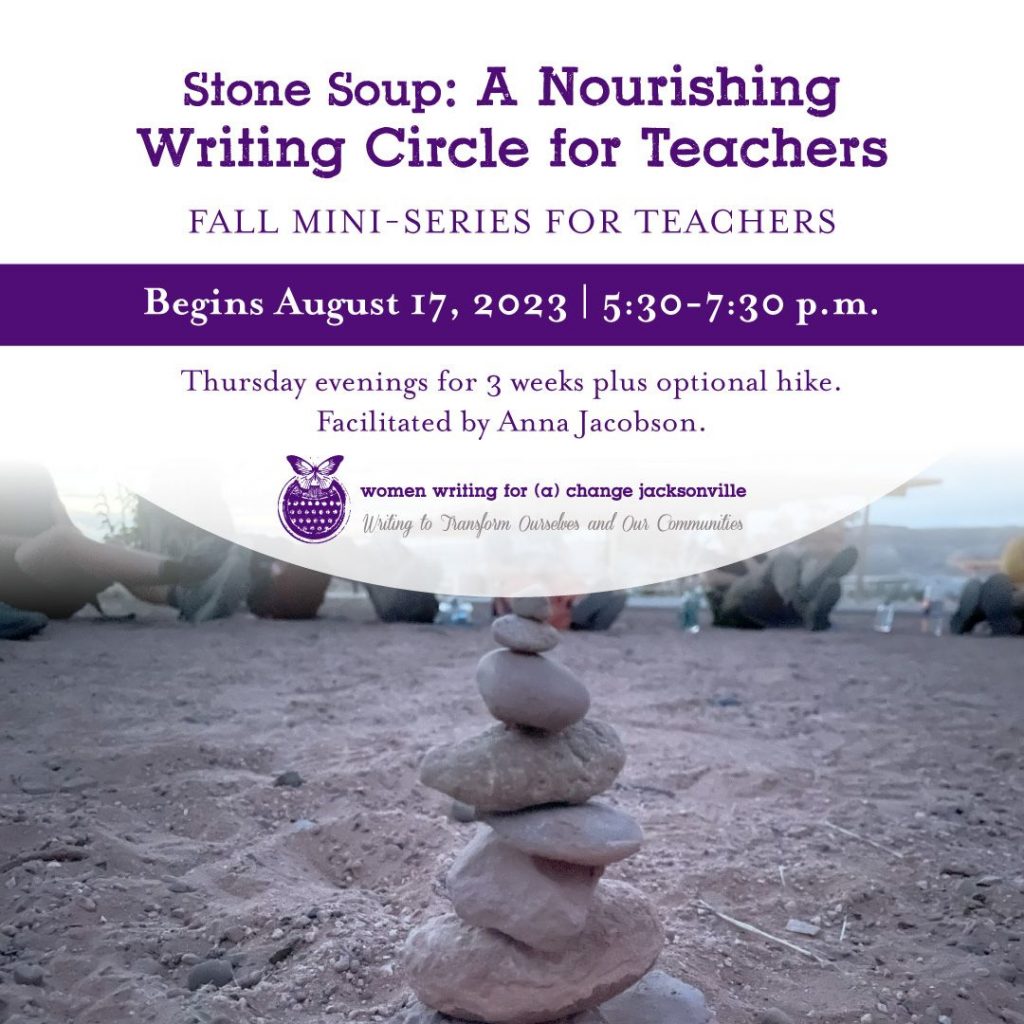 What We've Been Up to Lately
Finding Inspiration in Nature
We took to country roads to look for beauty.
Slowing down to peer carefully at a flower cluster, watch a bee do its pollination work, or wait for a butterfly to land on your hand—these are joys anyone can partake in to restore their soul. I spent a concentrated amount of time this summer practicing the art of a slow summer walk. I hope you find the inspiration to do the same. There's still time! —JW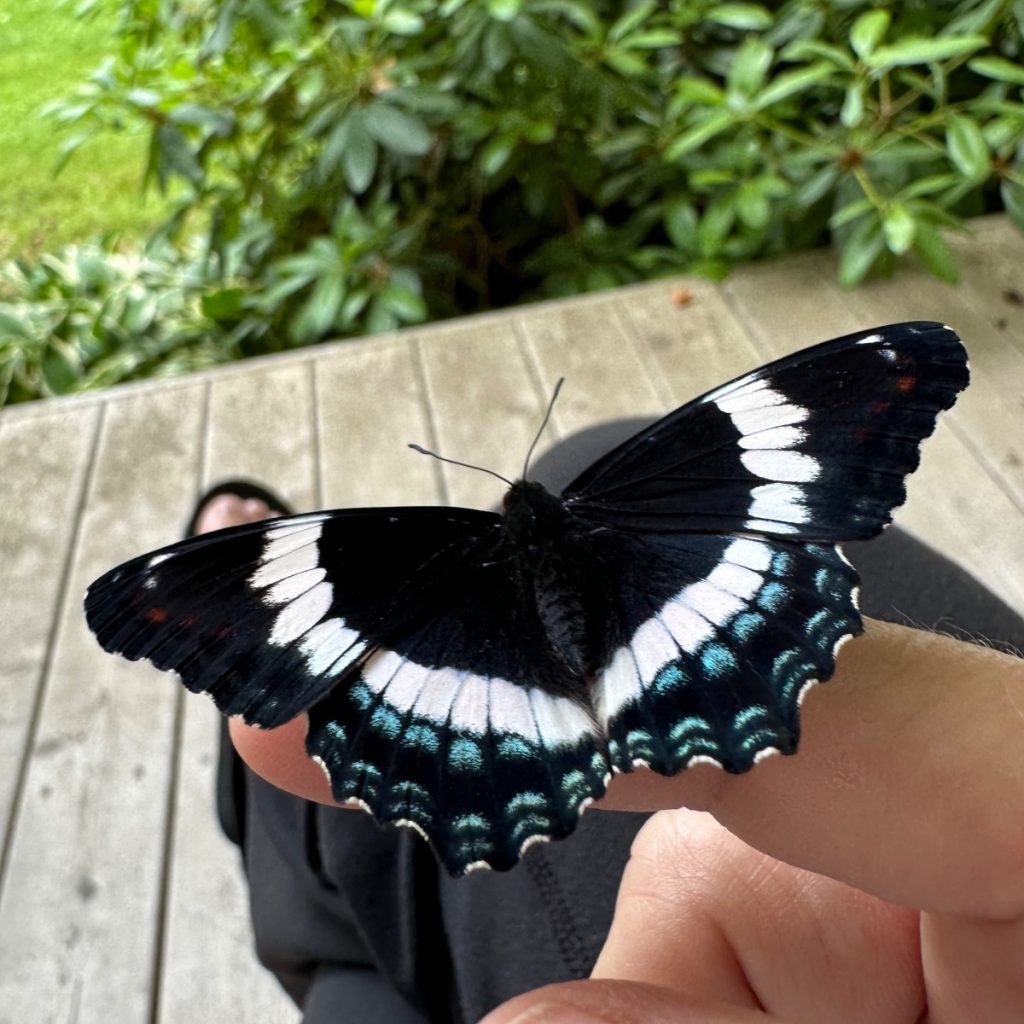 The Last Word
"The thing that is really hard, and really amazing, is giving up on being perfect and beginning the work of becoming yourself."
―Anna Quindlen