"The caterpillar does not become a butterfly by telling everybody it has wings. It actually buries itself in darkness and grows those wings."
—C. JoyBell C., author of 'The Sun Is Snowing'
Fall Classes Filling Up!
Bury Yourself In Your Darkness
Let's grow your writing wings
Our fall classes are filling up but we've still got a spot for you in the circle! In fact, we have many circles to join this fall as we embark on the transformative process of writing in community. With four new faculty members plus our core classes, you have many options to choose from. We do hope you'll join us!

Our classes will be inspired by (but not limited to) our fall art exhibition, titled "Metamorphosis: The Art of (a) Change," curated by Tatiana Kitchen. We are celebrating 10 years of Women Writing for (a) Change in Jacksonville! Our core classes will be based on the book 'Writing Down the Bones: Freeing the Writer Within' by Natalie Goldberg. All levels of writers are encouraged to attend.

This fall you'll not only have a chance to bury yourself in your darkness, but also to find the light—the light of growth, of creativity, and of community. We look forward to seeing you.
REGISTER FOR ALL CLASSES HERE OR JUST LEARN MORE
—Jennifer Wolfe, Executive Director,
Women Writing for (a) Change Jacksonville
p.s. news update and photos below!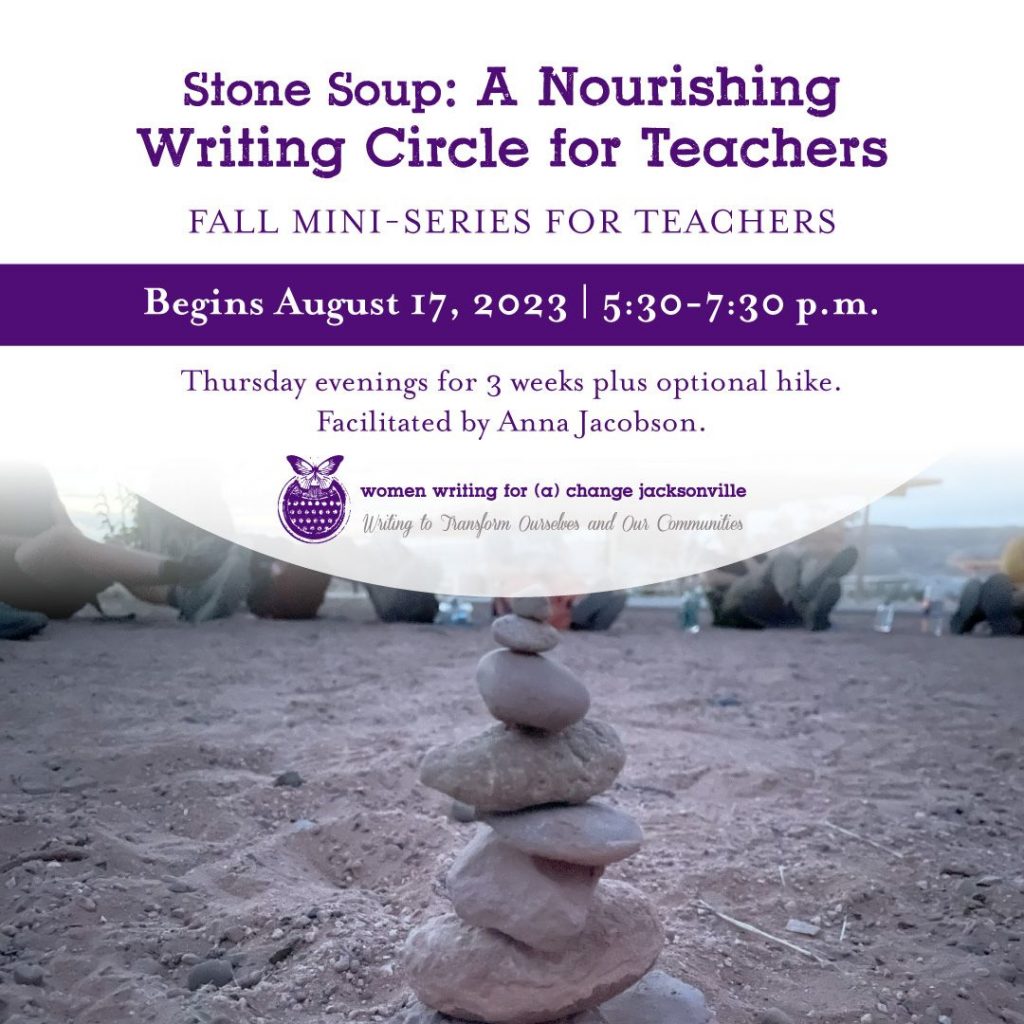 What We've Been Up to Lately
I've been Bluegrassin' and Kickassin'
How about you?
My sister and I love to sing and play bluegrass together, so each summer when I'm up North visiting my family, we tend to have a VERY good time hitting our favorite bluegrass festivals (and dive bars) for jams and bluegrass joy. This summer was no exception! Highlights included jamming with our favorite bluegrass band, The Ruta Beggars, at the AFBA Windgap Bluegrass Festival in the Poconos. (Thanks for the photo, Amanda Schwartz). In between jams, I work with the Anthology team from afar via Zoom. (Nice work if you can get it.) Today I'm beginning my long journey home from NYC after one more visit with my son, and then I'll be back in Jax to crank up the writing circles, the art exhibition, and our other fall activities. Look forward to seeing you and hope we get to sing together this fall! Don't be surprised if you see a bluegrass jam posted soon! Hey Keri Foster—Bards, Brews, and Bluegrass, by chance?—JW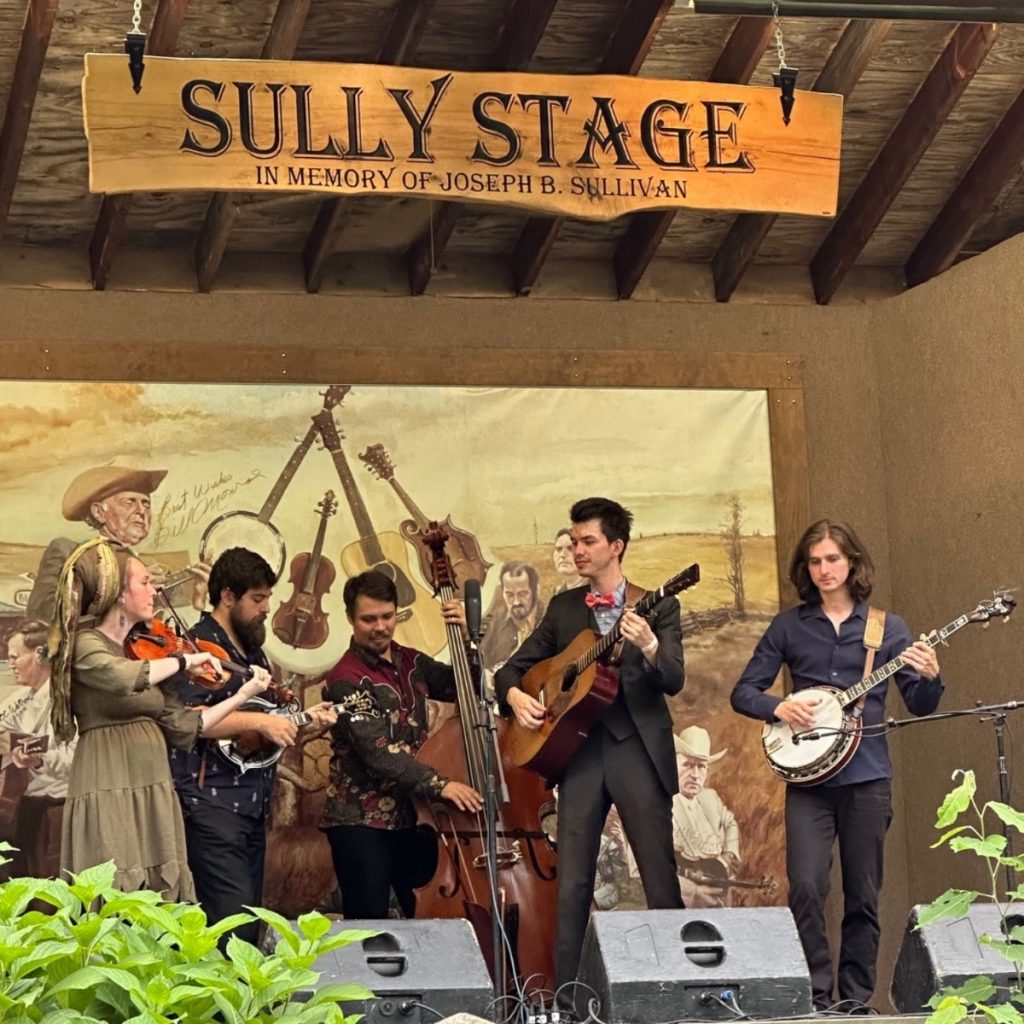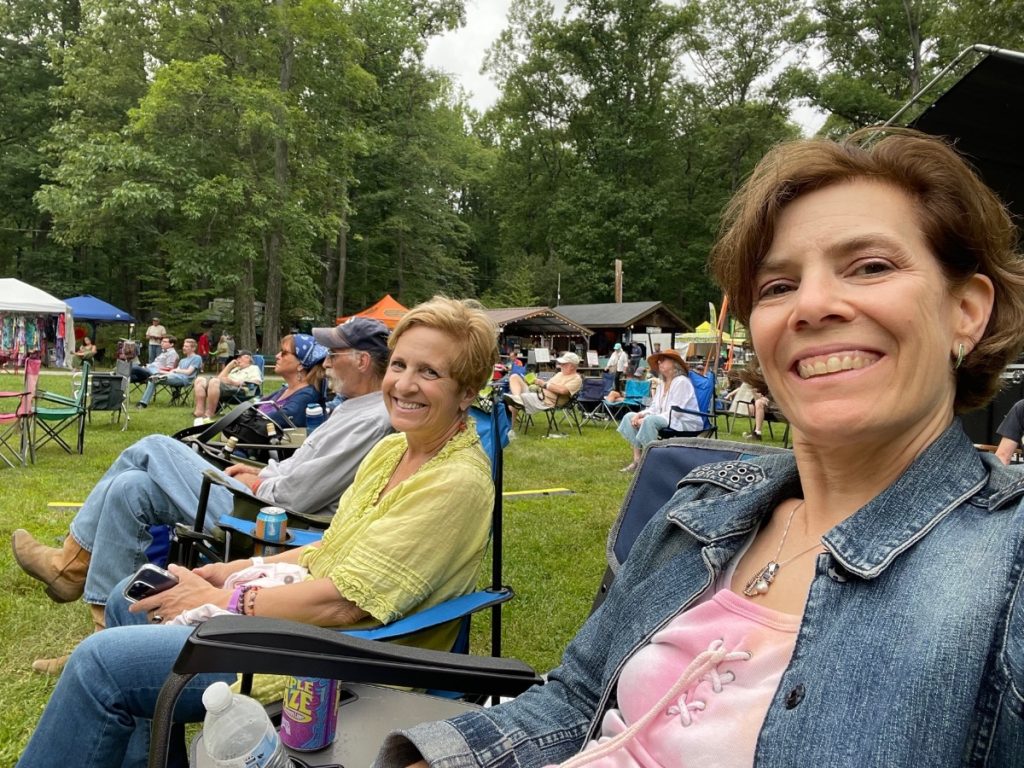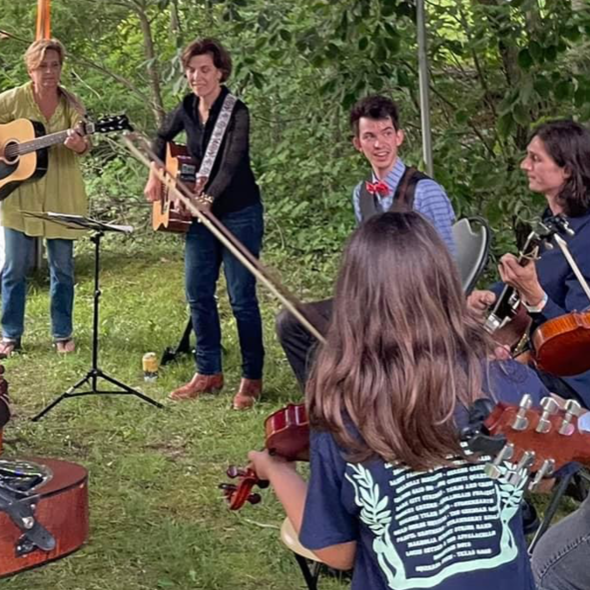 The Last Word
"Nothing ever really goes away—it just changes into something else. Something beautiful."
―Sarah Ockler, Twenty Boy Summer