"We are important and our lives are important, magnificent really, and their details are worthy to be recorded. This is how writers must think, this is how we must sit down with pen in hand. We were here; we are human beings; this is how we lived. Let it be known, the earth passed before us. Our details are important."
—Natalie Goldberg, Writing Down the Bones
FALL CLASSES NOW POSTED!
This fall, let's sit down with pen in hand
Your details are important. Let's write.
We've just posted our fall classes and there's something for everyone! With four new faculty members presenting their practicums, plus our usual fall sampler and series classes, you have an abundance of options to choose from. So choose one—or two, for that matter! We'd love to have you.

Our classes will be inspired by (but not limited to) our fall art exhibition, titled "Metamorphosis: The Art of (a) Change," and will celebrate 10 years of Women Writing for (a) Change in Jacksonville! Our fall series will be based on the book 'Writing Down the Bones: Freeing the Writer Within' by Natalie Goldberg. All levels of writers are encouraged to attend.

We've also got lots of other options to jumpstart your writing this fall, including a class for educators, for anyone who needs refreshment at the well, for tending the inner garden, and for inspiring your cooking life. So grab a seat at the table and sit down!

REGISTER FOR ALL CLASSES HERE OR JUST LEARN MORE
Meanwhile, Anthology update….
We are just beginning our selection process for the anthology, and gathering a few straggler submissions of folks who may have slightly missed the deadline but we are so FLEXIBLE! Actually, we are just intentional. We want to make sure that anyone who really wants to be in the anthology (or SHOULD be) is in there. But the teams have already started reviewing selections and things move fast from here. MARK YOUR CALENDARS NOW for our Release Party on Saturday, Dec. 2, 2023, in conjunction with the JaxByJax Literary Festival. It's going to be a blast!

Thanks to all our anthology team editors (it's about 25 different folks, of a wide diversity of age, experience, and background…but all with a passion for learning and publishing!) and to our many submitters. We begin this process being intentional about being radically inclusive and connecting as a community. We will keep you posted on our journey.
—Jennifer Wolfe, Executive Director,
Women Writing for (a) Change Jacksonville
p.s. FALL CLASSES POSTED HERE AND BELOW!
Fall Classes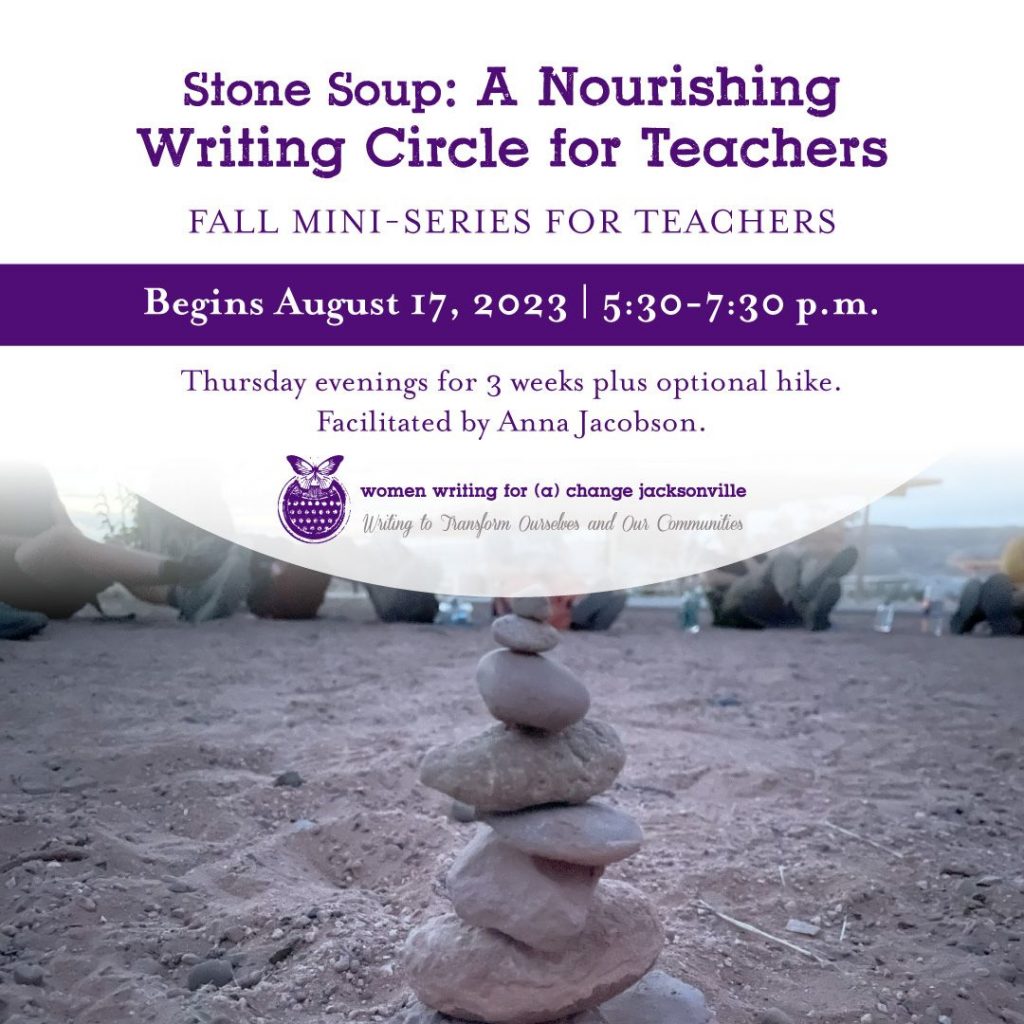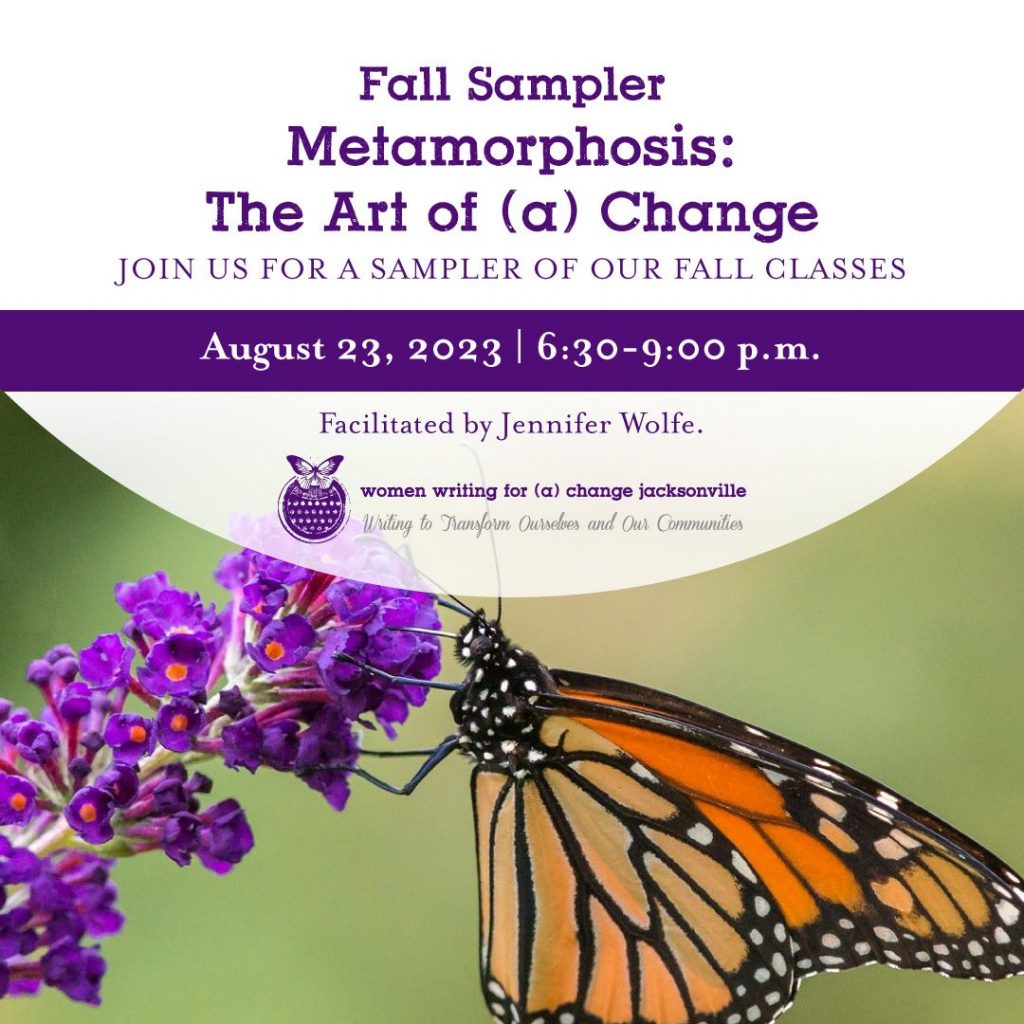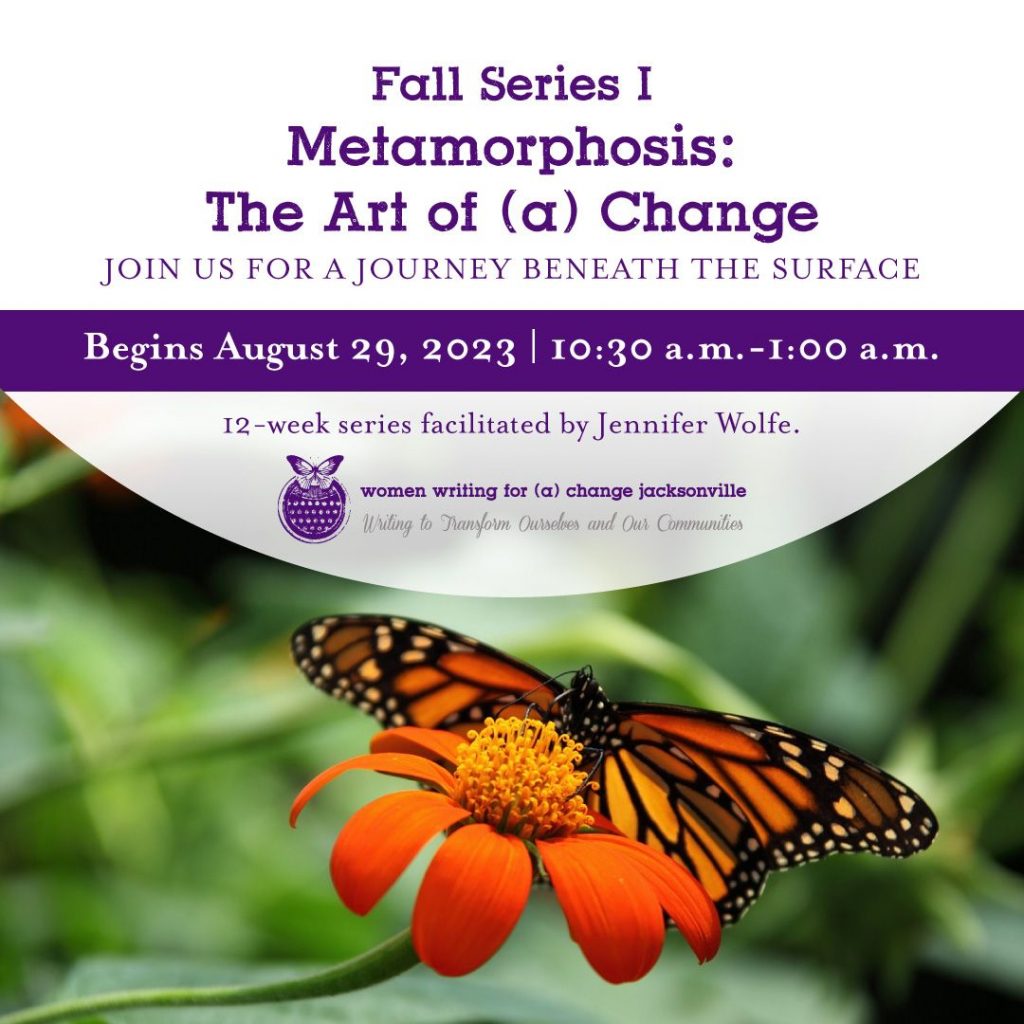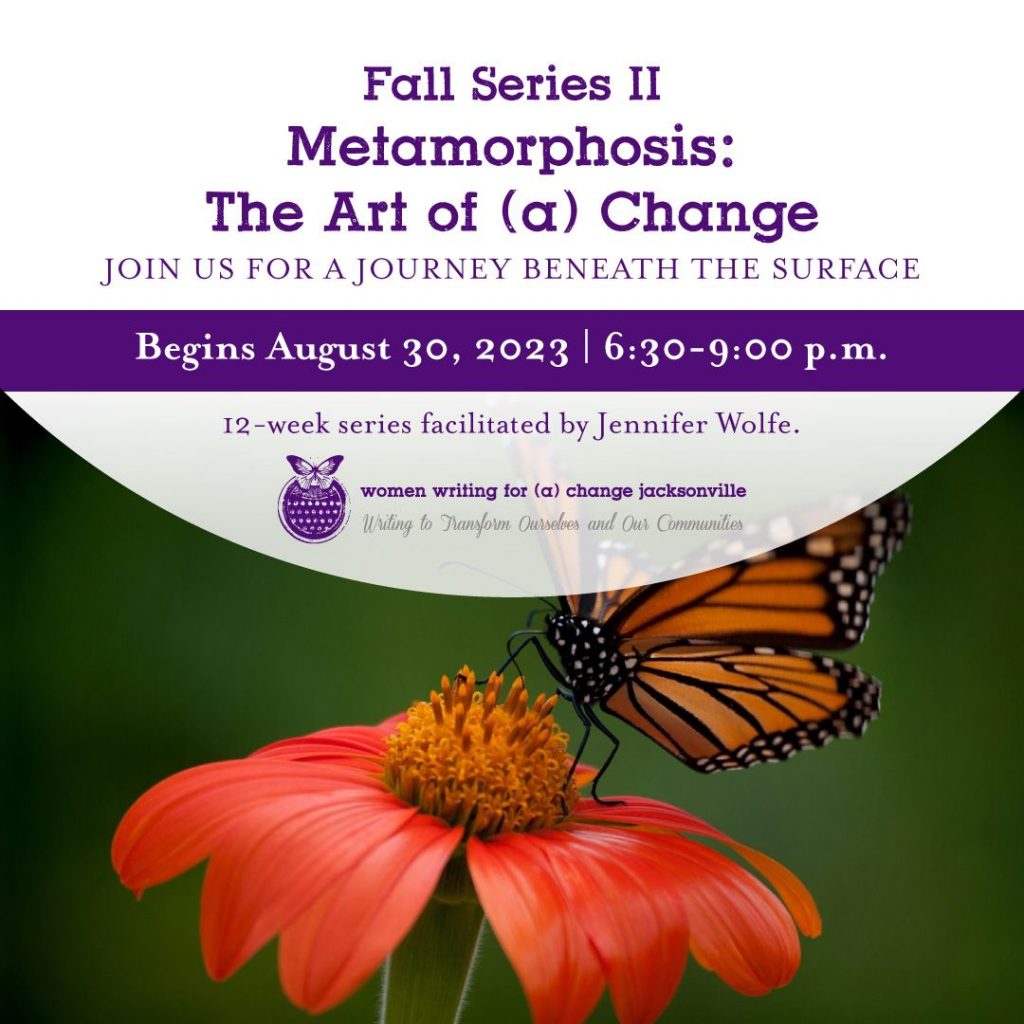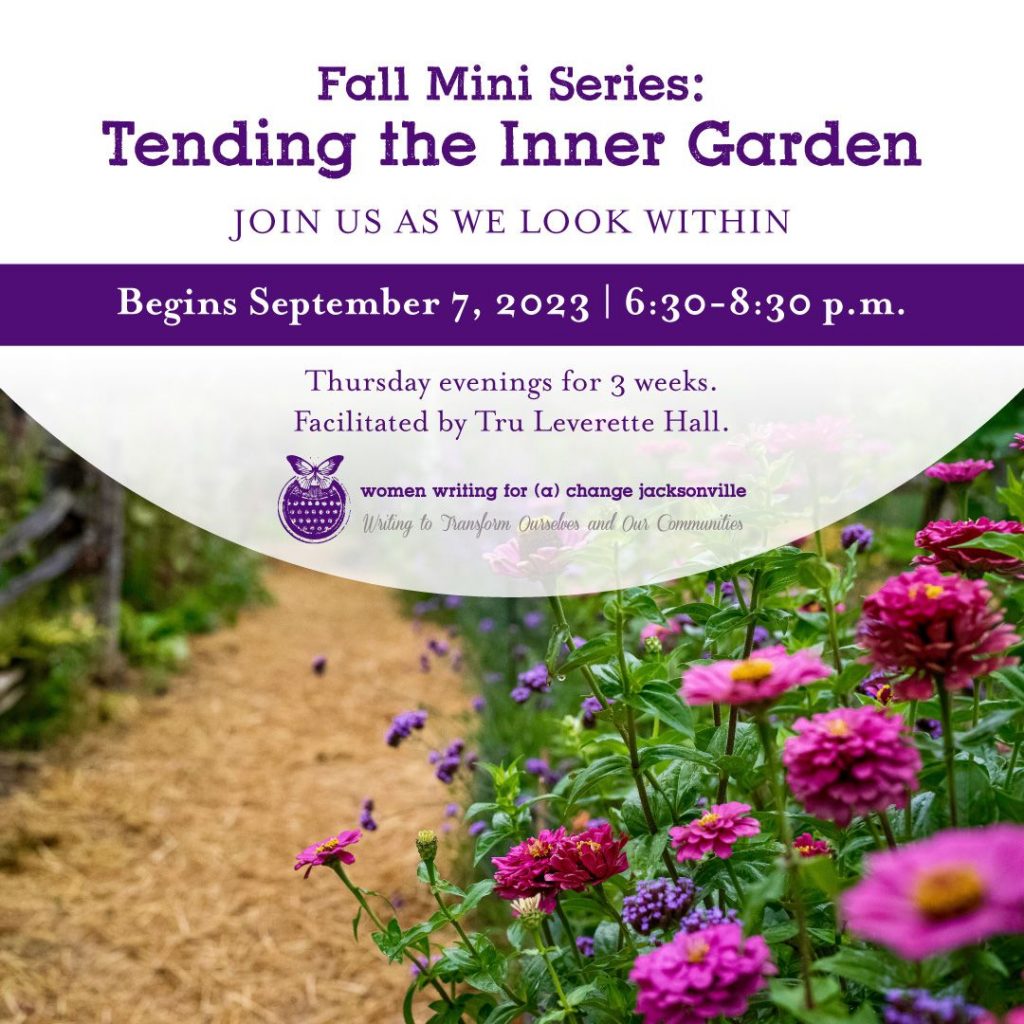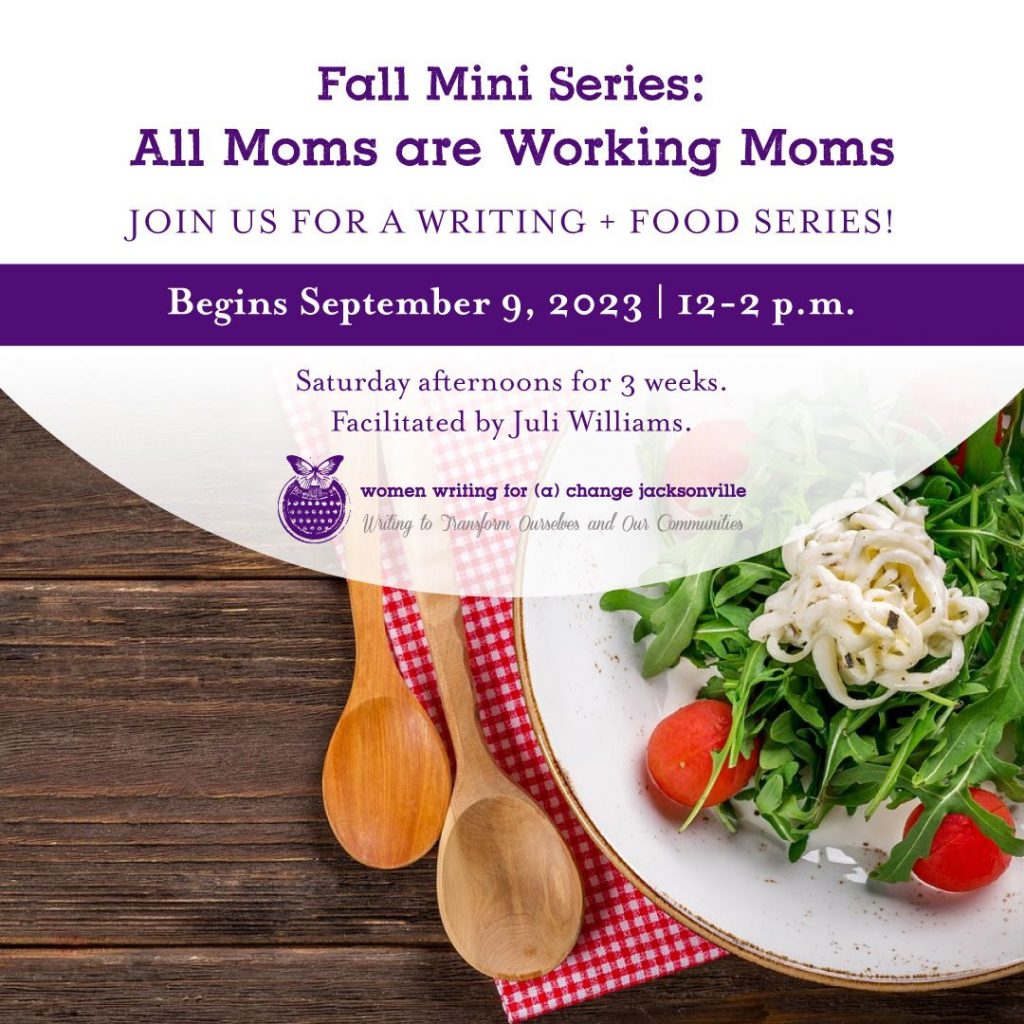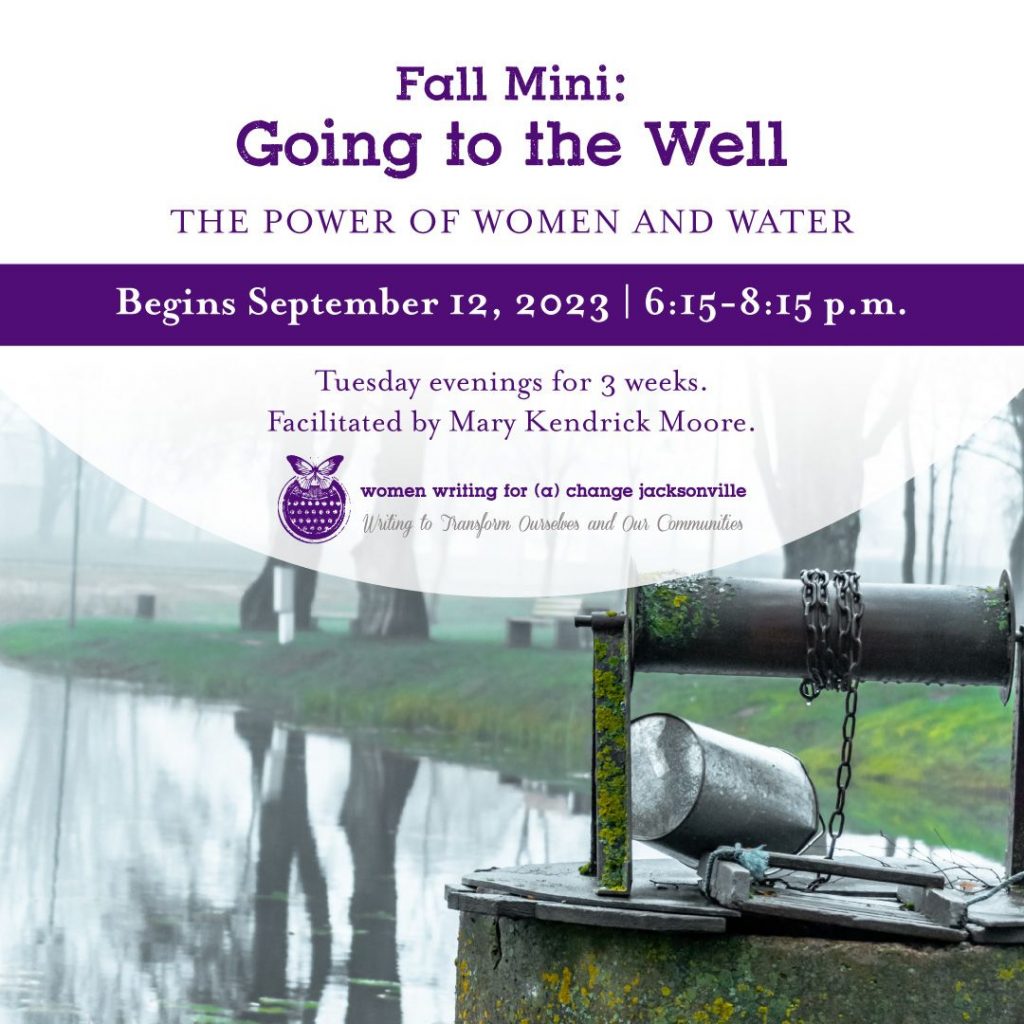 WHAT WE'VE BEEN UP TO LATELY
It's Summertime…and the livin' is easy
Downtime is important. What are you doing for fun?
In the summer, I head north to visit my family in NY, as well as to attend bluegrass festivals with my sister and fam. And this year I added a trip to Costa Rica with Soluna Yoga and Spa…who do an EXCELLENT job creating community with their retreats! (You should sign up to go!) Below are a couple highlight photos from my journeys. What are you doing for fun? Hit the reply button and let us know! —JW
The Last Word
"We must become writers who accept things as they are, come to love the details, and step forward with a yes on our lips so there can be no more noes in the world, noes that invalidate life and stop these details from continuing."
―Natalie Goldberg, Writing Down the Bones: Freeing the Writer Within