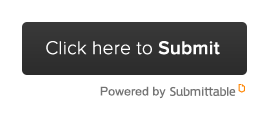 CALL TO ARTISTS: ROOTS, FALL 2020
Theme
We are exploring the theme of ROOTS this fall (and BRANCHES in the spring). Primary themes will be the natural environment but also the ROOTS of women writing, and roots of sexism, racism, xenophobia, environmental conservation and destruction, etc. Other synonyms:
ROOT: radicle · rhizome · rootstock · tuber · tap root · rootlet · radicel;
CAUSE, source or origin: source · origin · starting point · seed · germ · beginnings · genesis · cause · reason · base · basis · foundation · bottom · seat · fundamental · core · nucleus · heart · kernel · nub · essence · fons et origo · fountainhead · wellspring · fount · radix;
FAMILY, ethnic, or cultural origins, especially as the reasons for one's long-standing emotional attachment to a place or community: origins · beginnings · family · ancestors · predecessors · heritage · birthplace · native land · motherland · fatherland · homeland · native country
Featured artists
The focus of this art show will be on our Community Artists, who will be featured mainly in the SheShed and outdoors. Indoor artists will be by invitation only. Indoor activities will be more limited due to health concerns.
Featured writers
Mary Pierce Brosmer, founder of Women Writing for (a) Change [ROOTS of Women Writing]; Darlyn Kuhn; Tricia Booker; and others TBA.
Location
Women Writing for (a) Change, Jax, 1610 Osceola Street, Jacksonville, FL, 32204. This is a historic home where numerous writing and related events are held each semester.
Submissions
Submissions will be accepted via Submittable only. Use the button at the bottom of this screen.
Next show
BRANCHES, Spring 2021, curated by Louise Freshman Brown. Submission deadline: Mid-January 2020.